Introducing: Drasik Studio
We sat down with our new signing Drasik Studio to find out all about their inspiration and visions for the future!
Hi Drasik Studio! What's your story and your journey to where you are now?
In 2014 we started our adventure of Drasik Studio. We brought together Drasik's experience as an art director and illustrator, with Monica's knowledge and experience as an audiovisual producer, to found an illustration, design and animation studio. We decided to take advantage of Drasik's trajectory and positioning as an illustrator, naming the studio Drasik Studio. That helped us not to start our company/brand from zero, but with an identity already existing, and allowed us to focus all our efforts on the projects. Together we had the opportunity to work on bigger and more complex projects.
The first works of Drasik Studio were related with illustration, design and art direction for agencies. We've always had a great relationship with the advertising agencies, considering us as part of their team and trusting us that the result would be cool and in line with the client's needs.
In 2018 we turned to animation by doing motion graphics, 2D and 3D projects and from that moment, we worked on different kind of projects and step by step we developed our own style, consistent with our tastes and energy.
Then in 2020, with the launch of Bend Reality, we were really aware that we wanted to focus our style and future projects on traditional 2D animation, maintaining our street/underground essence and inspiring us in the worlds of anime, fashion, sports and music.
We feel very excited to have joined the Jelly family and we are hopeful that together we can reach the next level, offering our clients confidence, style and especially quality.
Your work is so vibrant – where do you get inspiration from?
Every day we have millions of moments of inspiration watching series, movies, ads, video references, etc. There is a lot of talent around the world and we are always aware of what is being done, the novelties, the trends and this pushes us to overcome ourselves, to innovate and to improve every day.
We are inspired by the world around us, by the things we love, and we try to provide a cool and distinctive touch to each project, which will give that piece uniqueness.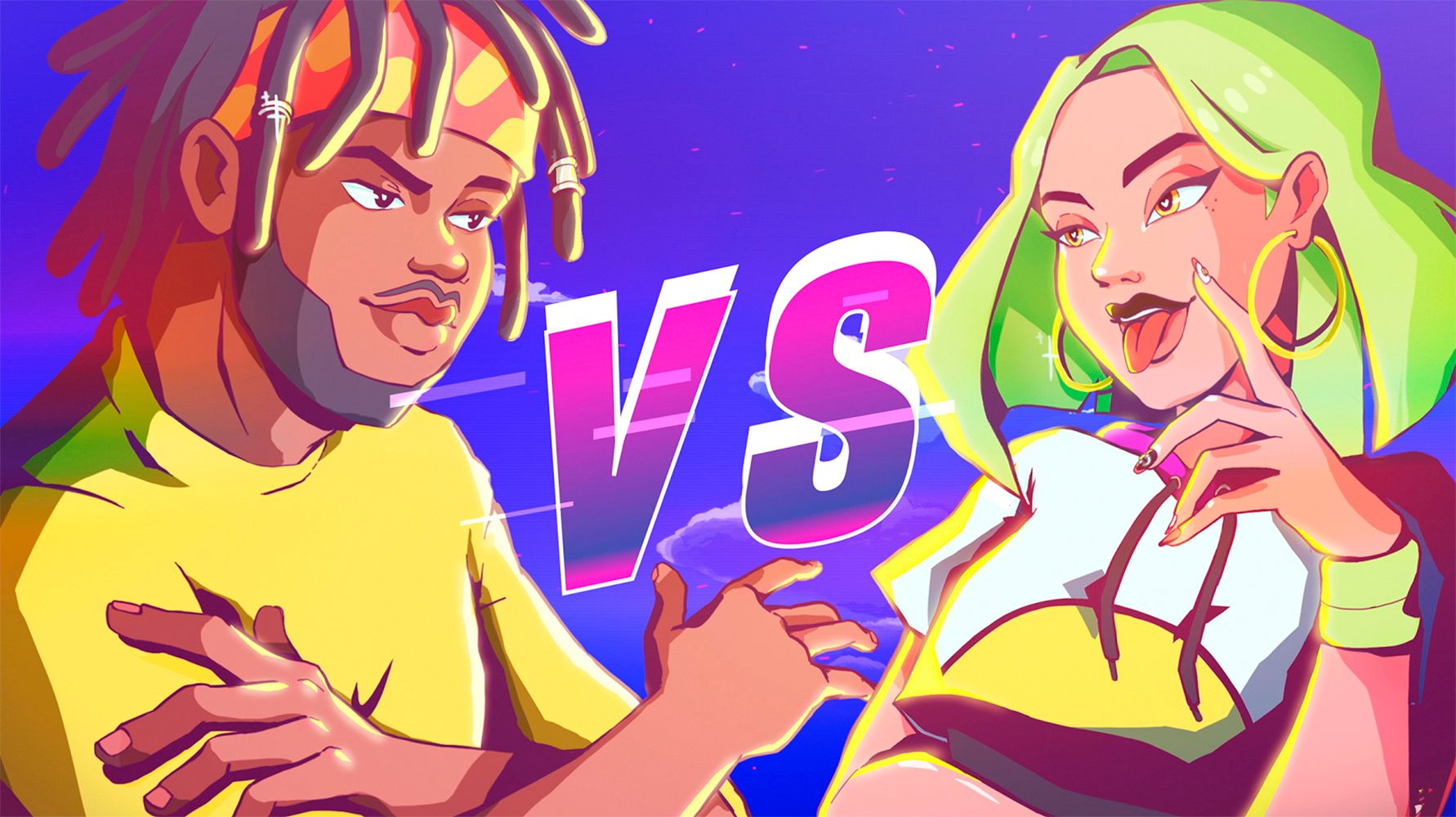 How did you get into animation specifically and why?
Animation is the perfect mix between our both abilities and experience: illustration and design and audiovisual production. It was a natural process for us from the beginning and with which we have felt very comfortable, learning and improving more and more. Doing animation also allows us to participate in larger projects, with larger teams and more complex processes. We love telling stories, playing with illustration styles, with the energy and adrenaline of movement and the power of music.
Tell us your favourite project you've worked on so far
Bend Reality, definitely. It is our own adventure, we created it in order to have complete creative freedom, to be able to improve and have something that pushes us to challenge and experiment.
We love your work Bend Reality can you tell us more?
"Bend Reality" is our very personal passion project, without boundaries and restrictions, without external economic and timing pressures. A project to enjoy, experiment with, have fun and learn.
In 2020 we released the first video, a demonstration that in one single piece we could experiment with different illustration styles and ways to solve situations. It's basically about the pursuit of the impossible, perfection. Using the diamond as a metaphor for perfection, our main character travels a long, hard and exhausting path to achieve it. But since perfection doesn't exist, every day we must struggle to keep improving.
In 2021 we released "Bend reality Goes on", a trailer format video in which we have continued to experiment and increasingly outline our own personal style.
We don't know what 2022 holds, but we expect to surprise you with "Bend Reality 3". Hopefully one day it will be a much bigger animation project or even a video game, you never know!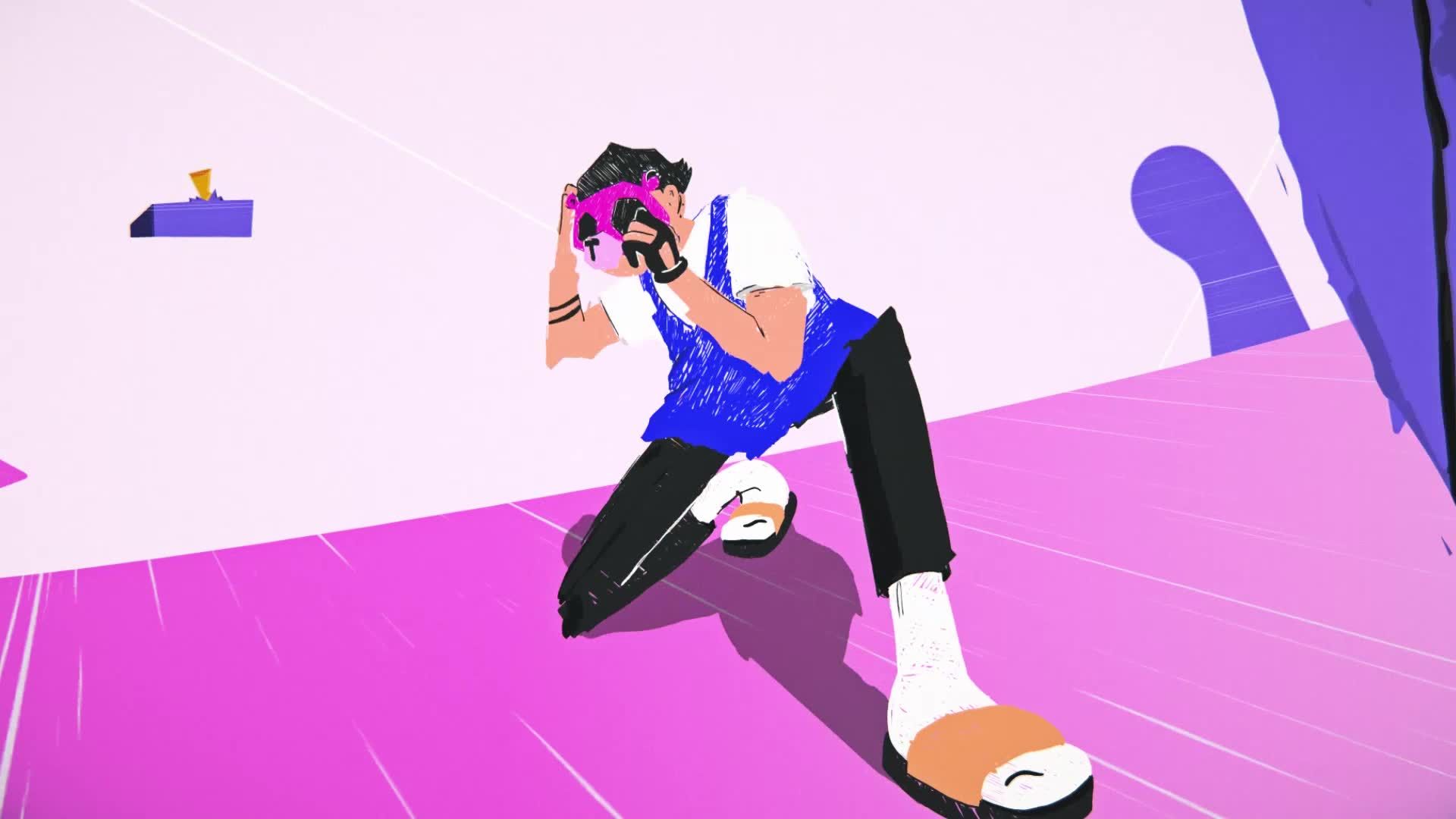 How has the pandemic pushed you and your craft?
The Pandemic forced us to improve the way we communicate and organise ourselves in our day to day; to solve problems more effectively and to be more responsive. It has also prompted us to open up our network of collaborators and our network of international contacts. It has been a difficult time for everyone, but we always like to see the bright side of things, and we have learned a lot from this experience, both on a business and personal level. It has made us stronger and better professionals, it has taught us to make better decisions and keep fighting for our goals.
What would you say your purpose is as an artist, and what gives you that motivation?
Drasik Studio aims to create stunning and memorable stories and visuals. We want to become a reference in the world on animation. We want to show and contribute our artistic vision, our values of effort and dedication to the world. We want to grow naturally and progressively and improve with every project we do. Pretty ambitious, right?
Where do you see yourself in 10 years?
Within 10 years we would like to be a reference animation studio, continue doing amazing projects and always enjoy our work.
We want Drasik Studio to be a great place to work, that the people who are part of our family feel happy and proud.
What We Do
Solving creative problems with strategic thinking, bespoke teams, and expert execution View the Collection