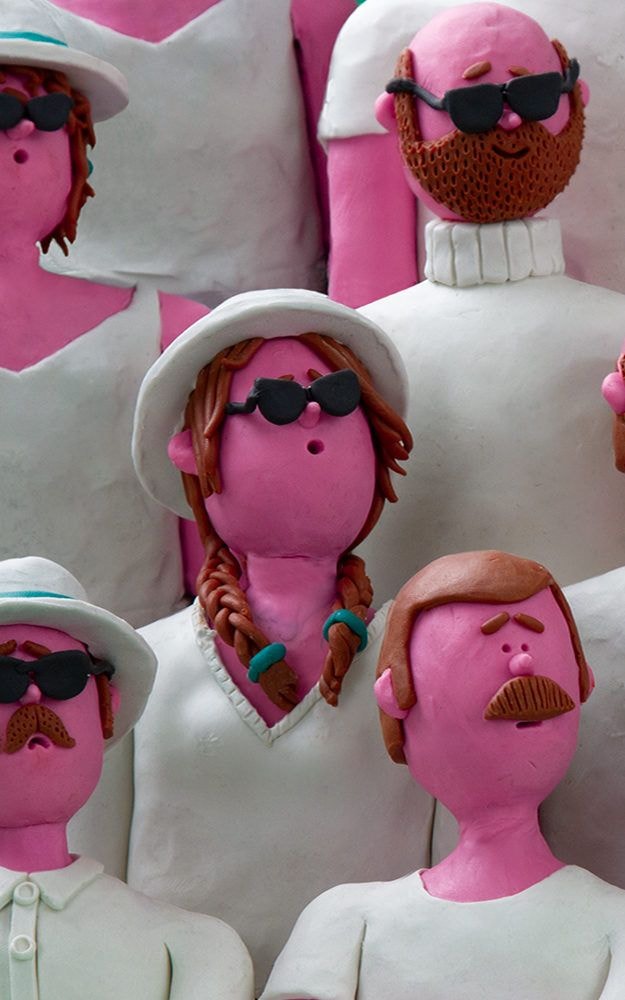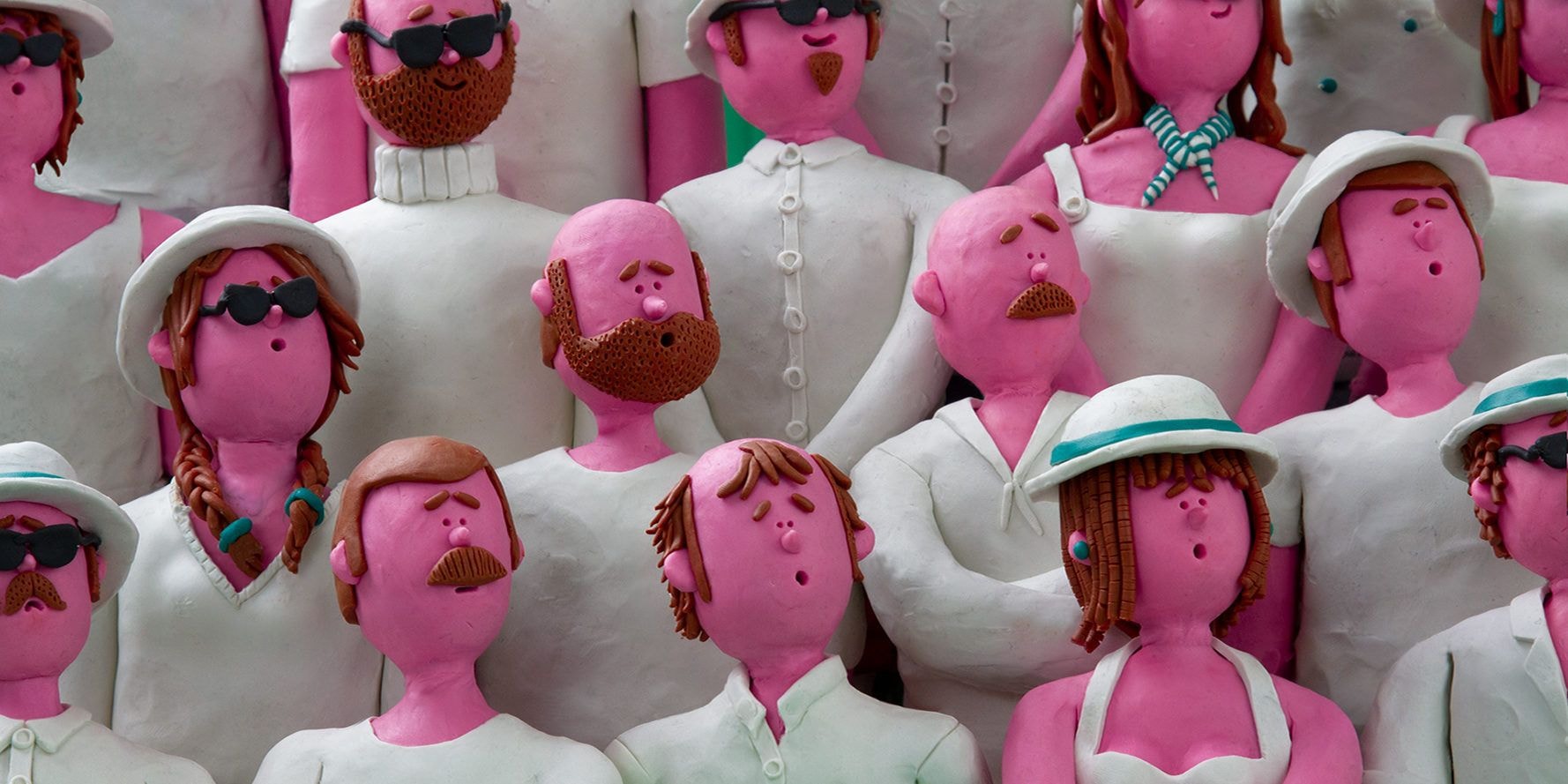 Introducing: Inès Pagniez
Our latest signing, lettering artist and designer; Inès Pagniez, talks about his journey into the industry, the importance of identity and belonging, plus his ambitions as an artist.
Wednesday 22 September 2021
Our latest signing Inès Pagniez is a sculptor specialising in plasticine. Her work is characterful, playful and beautifully depicts the everyday mannerisms and nuances of human expression.
In true Jelly fashion, we had a natter to find out what makes Inès tick. We find out what inspires her, her love of the outdoors and where her love of working with plasticine started.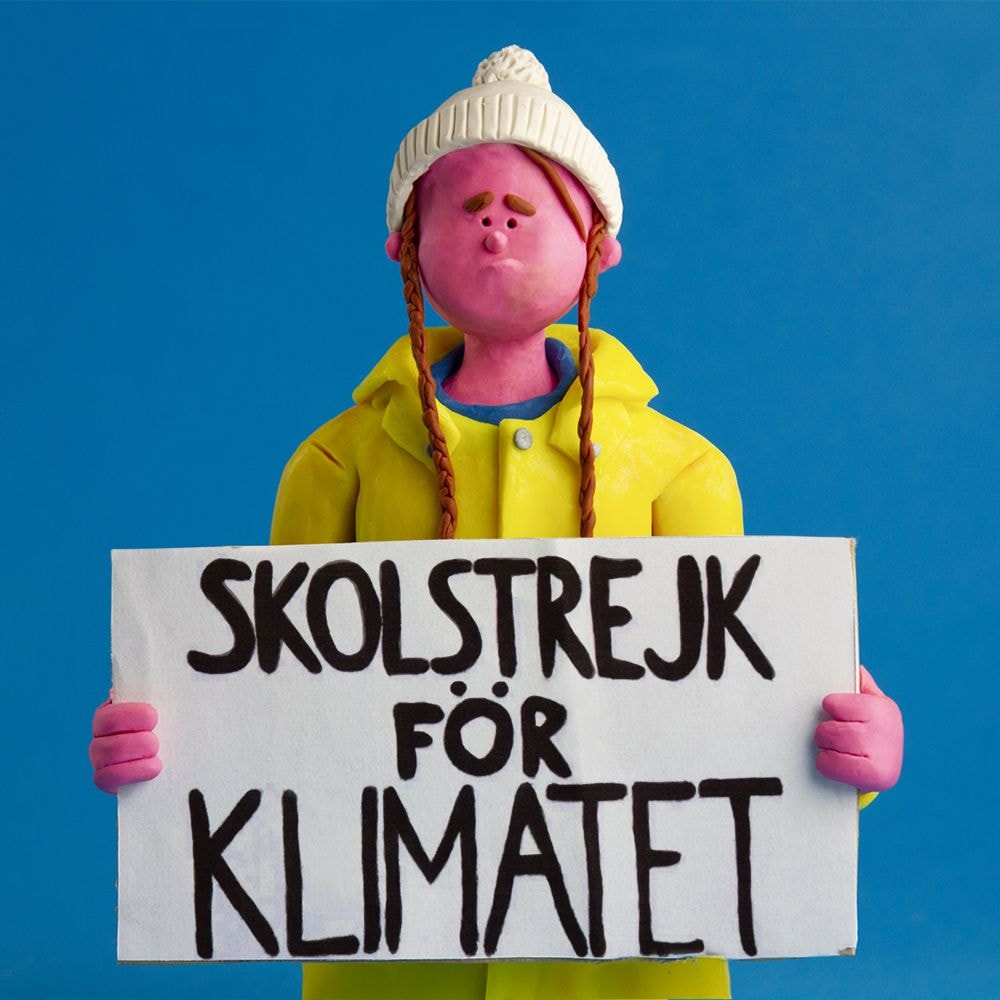 Tell us about yourself. What's your story and your journey to where you are now?
I arrived in London in 2012 after graduating from the French animation school, Supinfocom. After working as a 3D animator in different animation studios over 7 years, I wanted to move away from computer based work and use my hands more. I thought 'why not?!' doing so means you can work outside when it's sunny. So, that's when I started to work with plasticine.

Your work has so much personality and humour – where do you get inspiration from?
I guess my mom is pretty funny. She is a bit of a mix between Louis de Funes (a French actor from the 60's) and George Costenza's mum in Seinfeld.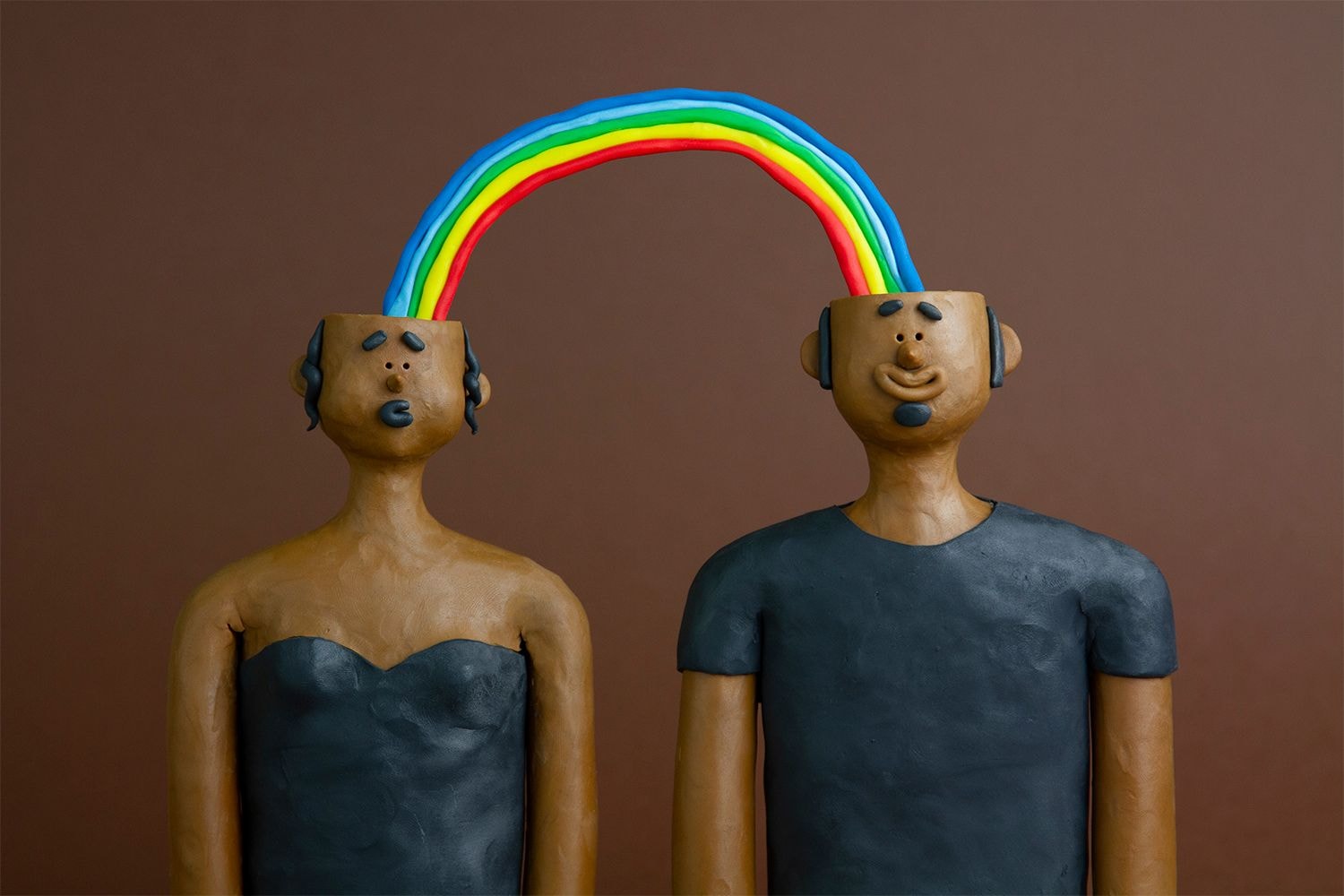 Who or what inspires your characters?
I love satirical illustrators from the 70's like Tomi Ungerer. Stand-up comedians, like Ricky Gervais and Blanche Gardin. I am also a huge fan of Larry David. I like dark humour.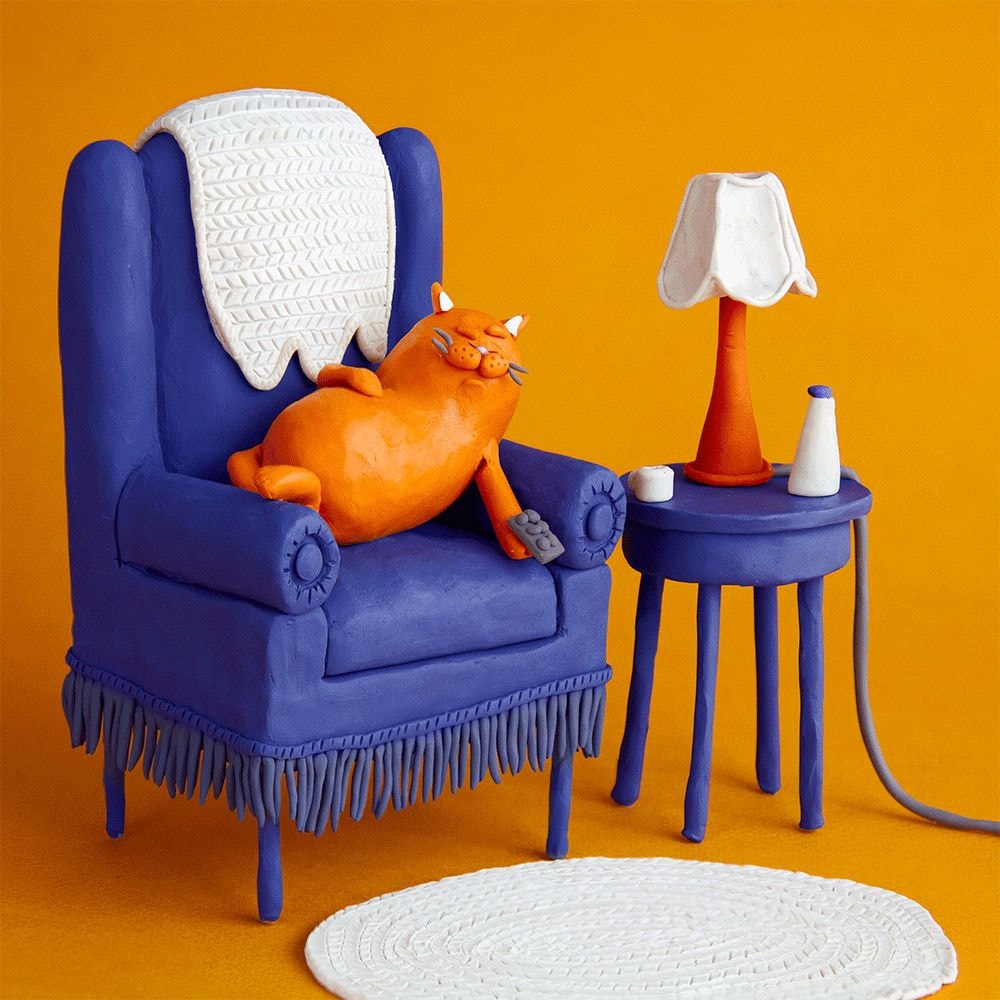 How did you get into sculpting plasticine specifically and why?
I have always been fascinated by the work of the studio Aardman. I made a Christmas short film, '24 Days of Torture', in 2016 with a friend Victoria Jardine. The characters were animated in 2D and the entire background was made in plasticine by myself. I loved working on it. Eventually, my style evolved and became fully plasticine. I love the charming imperfection of it, and the fact that it is such an accessible material.
Tell us your favourite project you've worked on so far
It was great to work on the little animation 'Rock groupies' that studio Wonderlust commissioned. It was fun animating the old man playing drums.
How has the pandemic pushed you and your craft?
I had a bit more time to work on the kids book I'm making at the moment, which was nice. I worked a bit in London, a bit in France – outside on sunny days, of course! Which made me realise that some clay changes colour in the sun… next time I'll use an umbrella!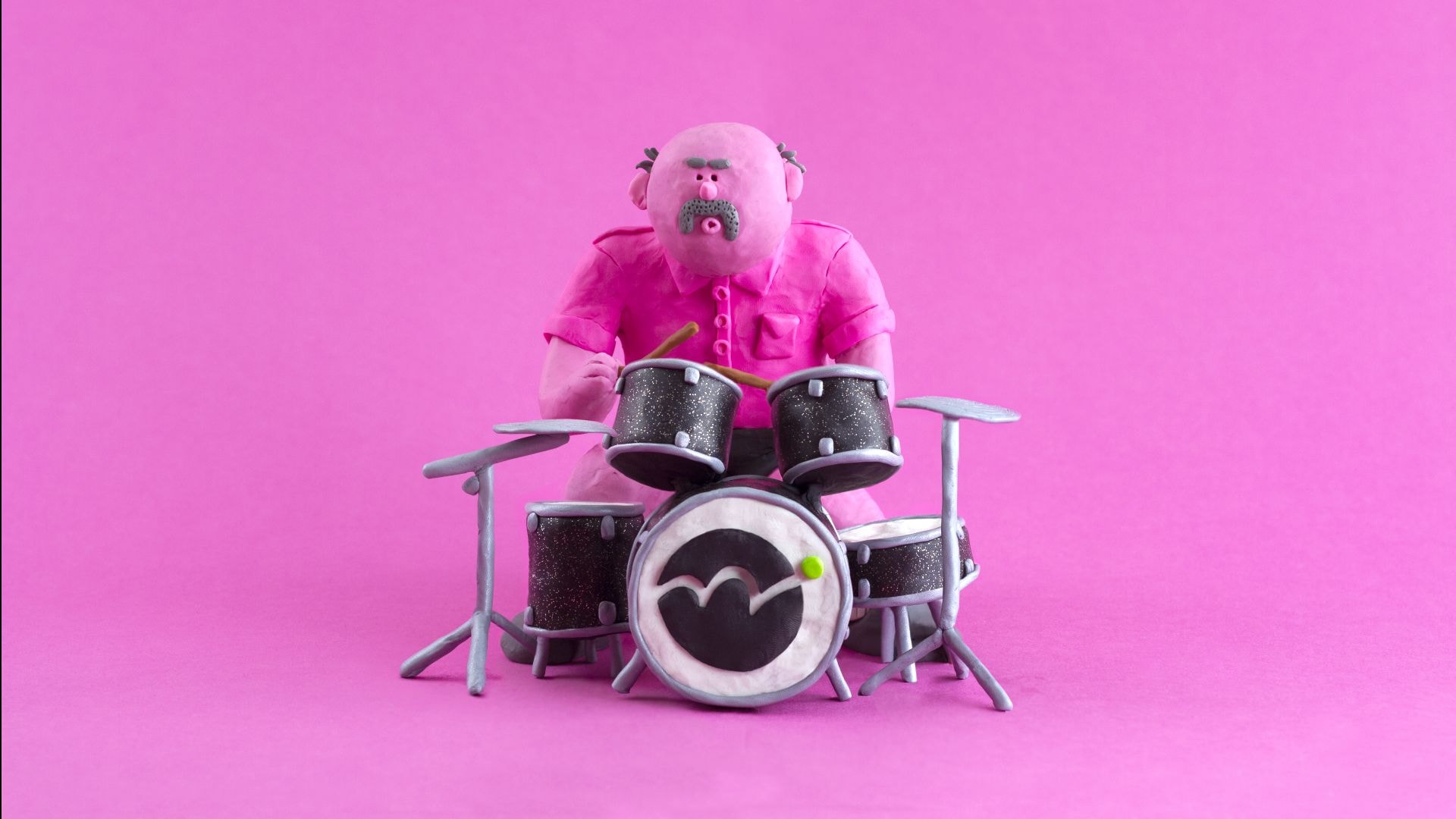 What would you say your purpose is as an artist, and what gives you that motivation?
This is a tough question for me, but it made me think of the last work of Christo on the Arc de Triomphe in Paris which I love. It made people think, talk, debate and see a space differently for a short while. Sometimes the work doesn't have to physically say anything. That sort of work motivates me and is what I strive to do with my work as an artist.
Where do you see yourself in 10 years?
By the beach, playing with clay.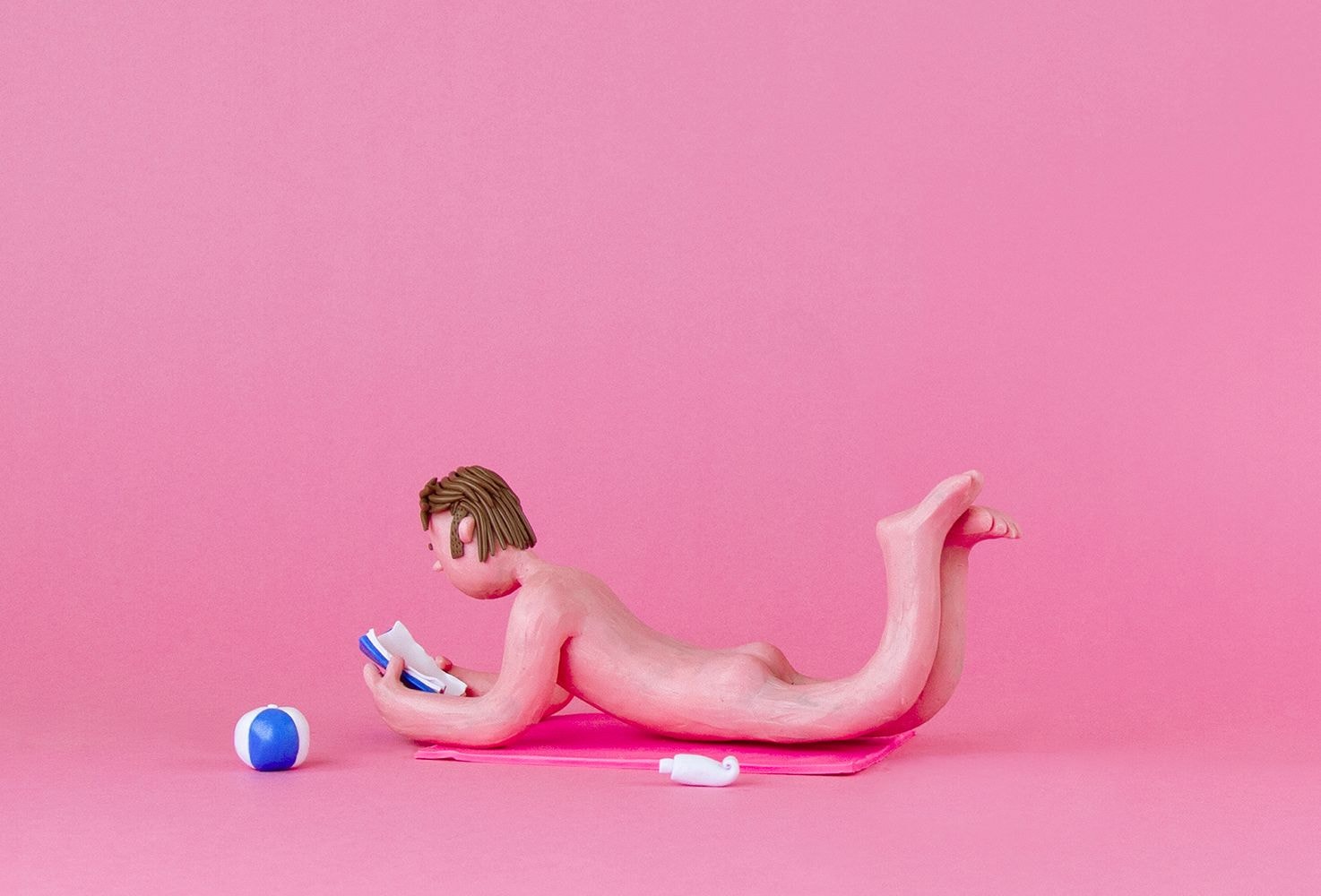 What We Do
Solving creative problems with strategic thinking, bespoke teams, and expert execution View the Collection