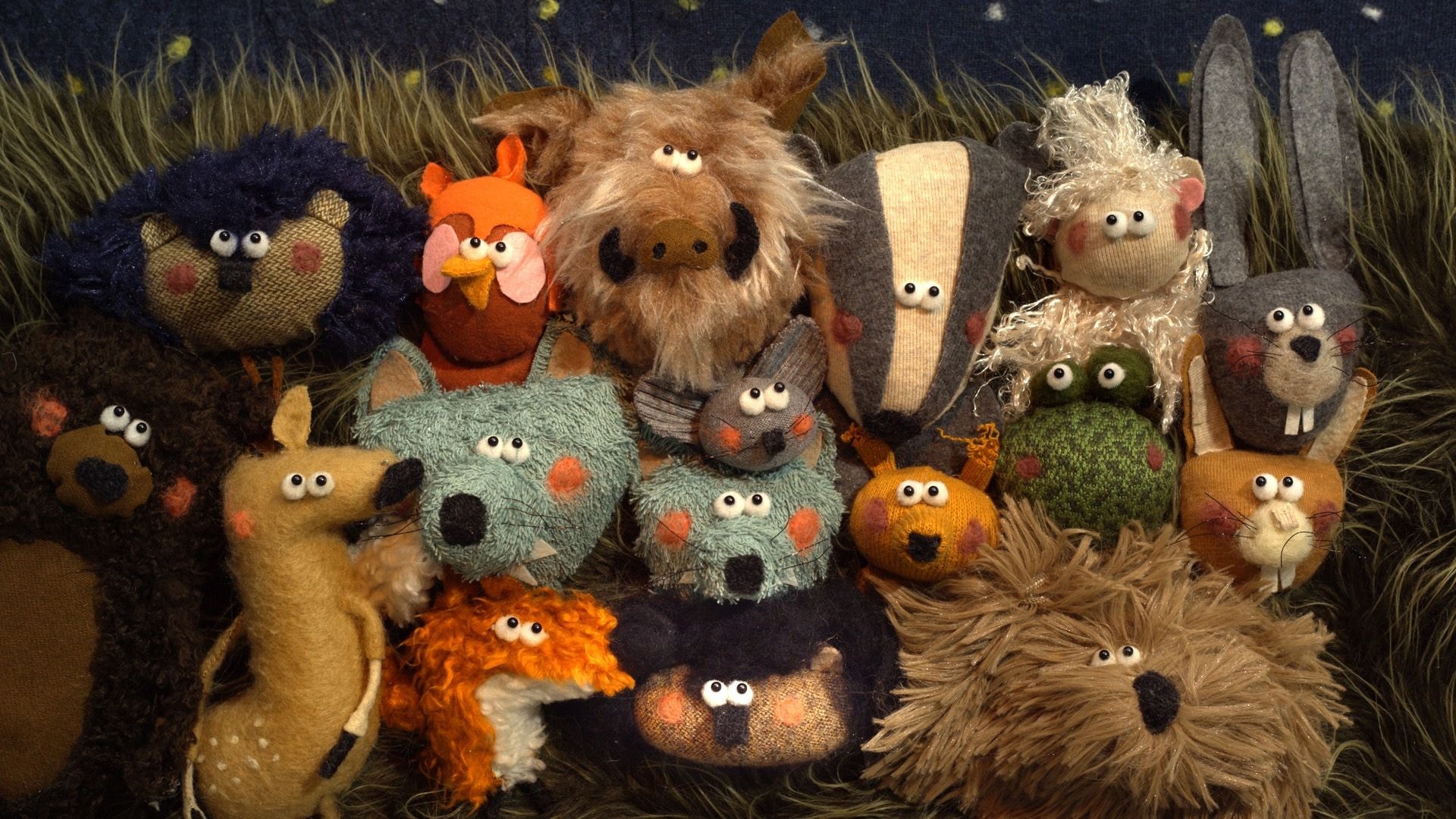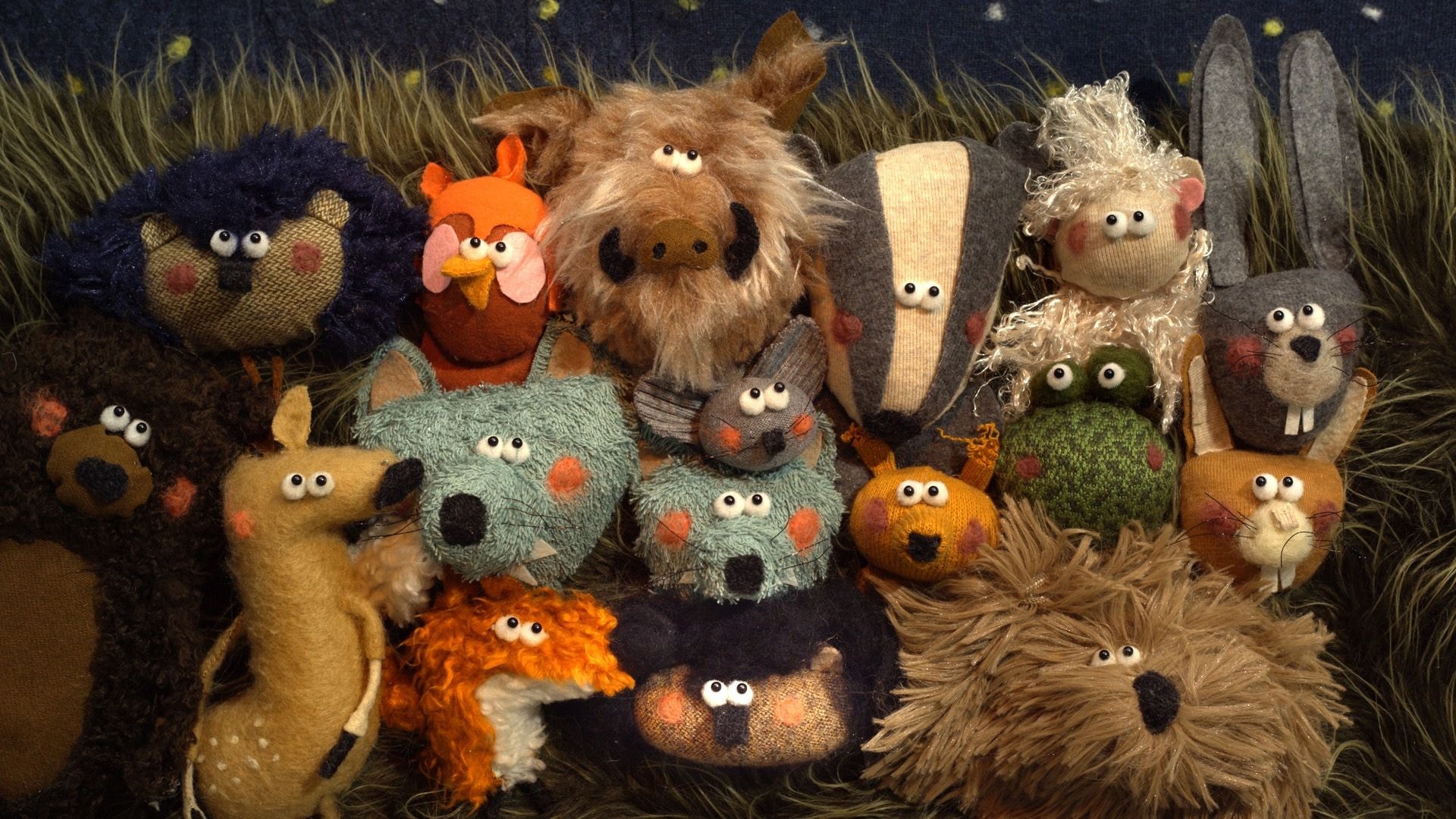 Introducing: Martin Smatana
The newest signing to our roster, Martin Smatana is an animation director and illustrator who tells charming, emotive stories through hand-crafted stop motion animation using found objects and richly textured material. He sat down with us to reveal his inspirations, biggest lessons, and how looking for moments of positivity became a source of creative inspiration...
Everyone has a story. What's yours?

I have always loved animated films and their characters since childhood. My father used to read us bedtime stories every night before we went to bed, and sometimes he would improvise or play stories on the guitar. I used to draw a lot and I was always creating something from different materials - our home was full of sketches and pieces of wood or fabric.
When I was around eight years old, I made an army of plasticine figures and then moved them in small increments, taking pictures with my old camera. I didn't realize then that this was called animation. When I was around 12 years old, my parents took me to the cinema to watch "Finding Nemo." I remember the colorful underwater world and the emotive and powerful story left a deep impact on me. I asked my parents afterwards whether this was a way people could make a living, and when they said "of course," I decided then and there that I wanted to make animation.
Your personal work is often emotive, heart-warming and thought-provoking. What drives/inspires that?

That's actually a very good question, but I'm not quite sure how it happened. I recall being interested in existential matters from a young age, asking questions like, "How did we come into this world?" "How long will we be here?" and "What happens after that?" Of course, these are questions that nobody can answer with certainty.
Years later, when I taught animation workshops for children, I noticed that many of them were also interested in similar existential topics. I realised that I could use an animated film to explore these questions metaphorically and in a way that was easy for them to understand.
For many parents, discussing these complex topics with their children can be challenging. After creating my short film "The Kite," I've received letters and emails from parents who say that the film prompted their children to ask questions about these topics, allowing them to have an open and honest conversation. Parents explain that we only have a limited time in this world, and that we should try to use it meaningfully.
I believe that animation is an ideal medium for exploring difficult and delicate topics because it can communicate complex ideas in a simple and accessible way. I was thrilled when "The Kite" was included in the film library of the Museum of Modern Art in New York City and will be shown as an educational tool for children over the next three years.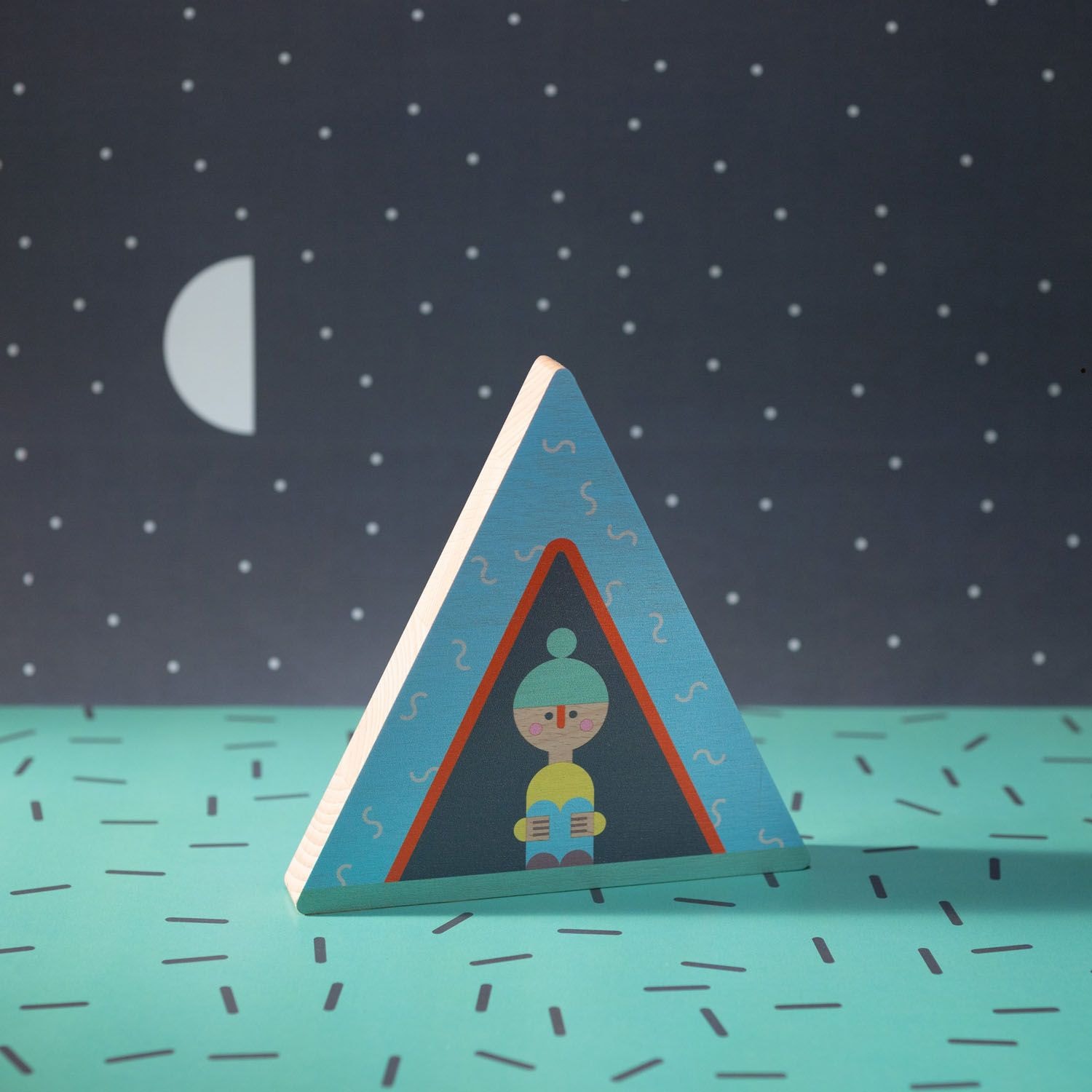 How did you get into animation specifically and why?

I've always been amazed by the fact that in animation, you can essentially do anything you desire. This excitement led me to study Animation at FAMU Film School in Prague, Czech Republic, and to take courses at various European animation schools, including Film Akademie Stuttgart, MOME in Budapest, the Animation Workshop in Denmark, and Gobelins in Paris. Since completing my Master's in Animation, I've worked as a freelance animator, I try to equally balance commercial animation and illustration projects with my own artistic projects.
Tell us about your favourite project you've worked on so far…

Since both movies and books are long-term projects, I love creating short animated commercials for brands. I thoroughly enjoyed animating a Valentine's commercial for Milka chocolate and a Christmas campaign for Orange telecommunications about recycling old phones. Recently, I also designed the illustrated cover of a popular children's magazine, Bublina.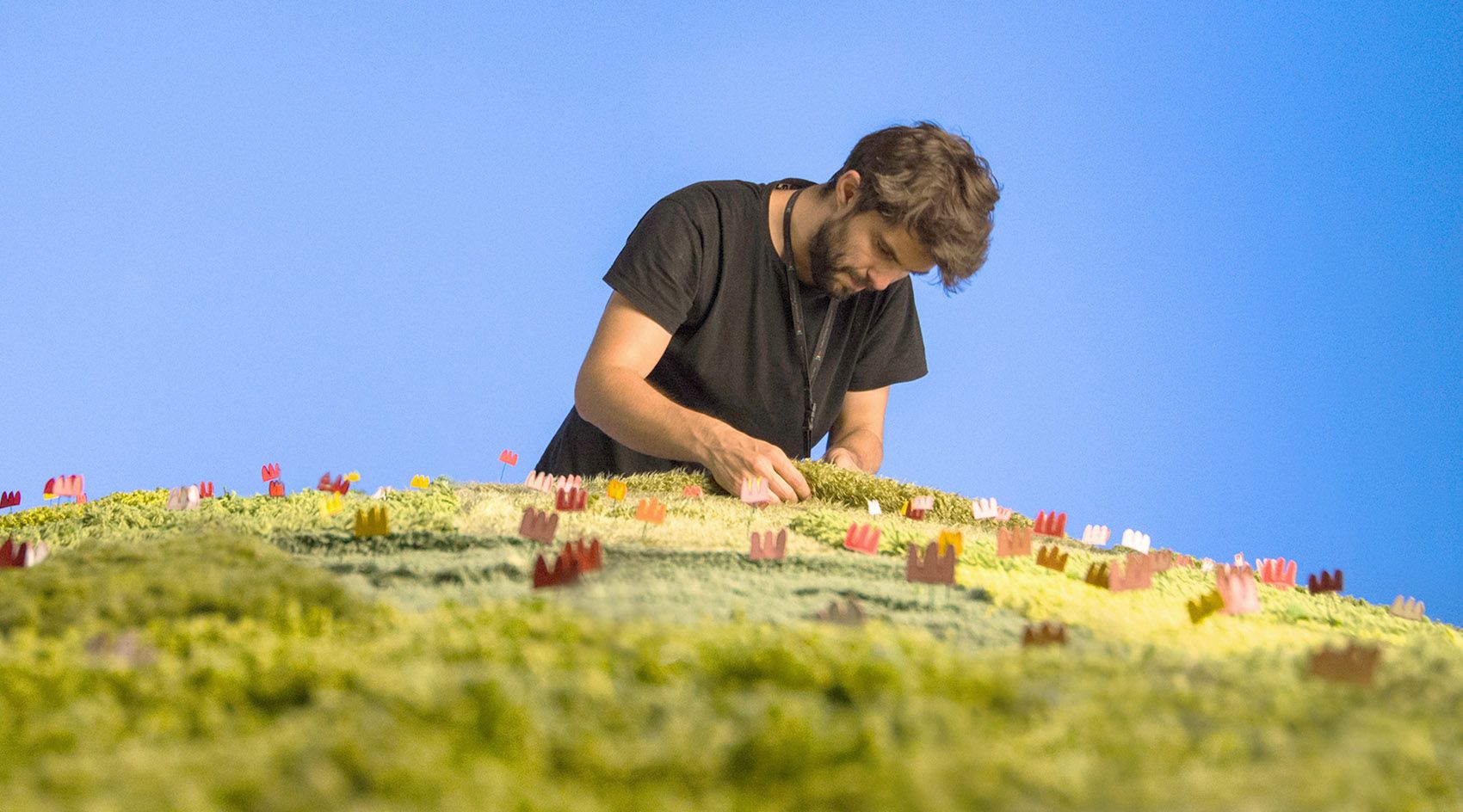 "I believe that animation is an ideal medium for exploring difficult and delicate topics because it can communicate complex ideas in a simple and accessible way."
Martin
Your short film 'The Kite' won over 60 international awards. Can you tell us about the narrative, your use of metaphor, and how it came together?

The narrative of the The Kite addresses the concept of death and loss through metaphor that is accessible to children, using the kite, weather, and materials as symbolic ways to broach a difficult yet important topic. It explores the relationship between a little boy and his grandpa and shows that death is a natural part of life, but it doesn't have to mean the end of our journey.Instead, existence can continue in a peaceful place, as the child imagines a vast, endless space filled with fluffy clouds to jump into, dive into, and swim through. So it won't be so bad after all.
Both the boy and grandfather are made of fabric layers, symbolising their age. The boy has many layers because he has his entire life ahead of him, while the grandfather has lost most of his layers and is thin, much like a sheet of paper. Eventually, a gentle wind carries him away and lifts him up to the sky.
Me and my team scoured second-hand shops in Prague to collect textiles and other materials to build the sets, employing different patterns and colour palettes to represent the four seasons. A quilt-like landscape created from numerous pieces of cloth references a patchwork blanket that I remember sleeping under when I visited my grandparents' house.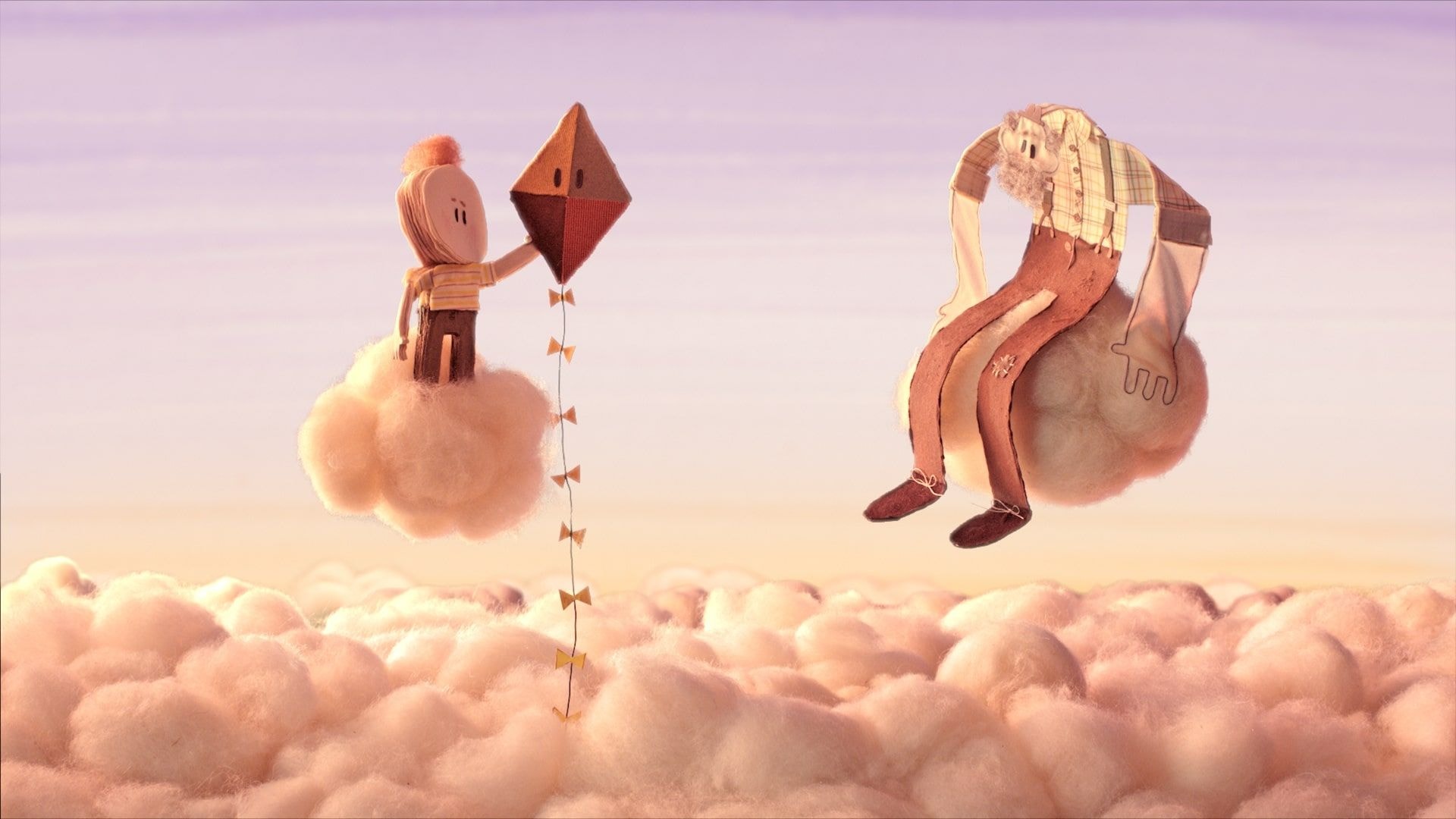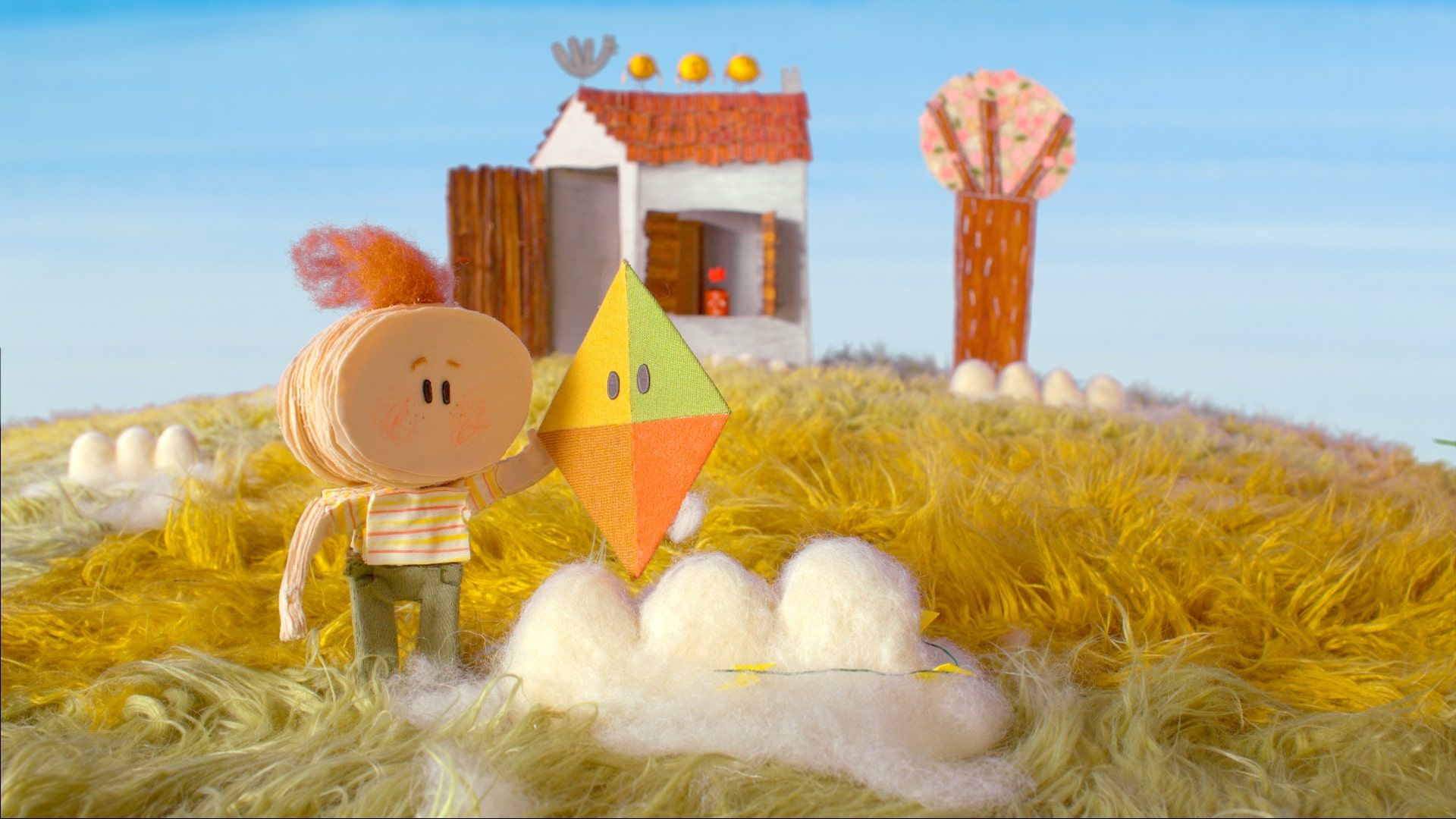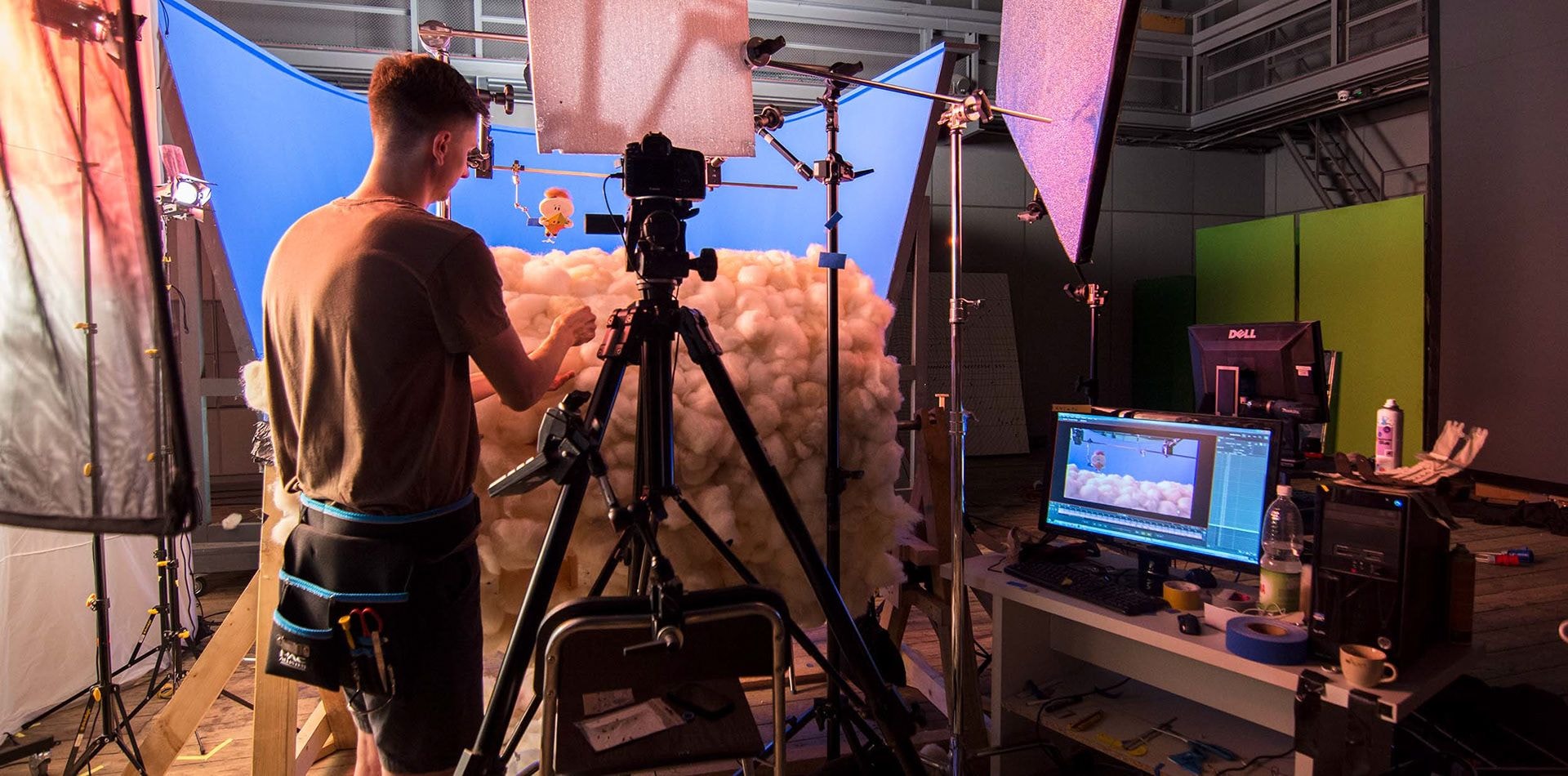 We love your personal project 'A Year of Good News', can you tell us more about the inspiration behind it?

When the pandemic started in 2020, I was reading mostly negative news from the mass media. I felt reading these negative stories might have a serious impact on my mental health, so I had to figure out something to keep my good mood. I began to actively seek out good news from around the globe, creating cheerful pictures to go with them and sending them to my friends to lift their spirits during lockdown. Since I love recycling and upcycling, every illustration is made from old secondhand clothes and discarded textiles. Out of this grew the book, A Year of Good News, showing 52 illustrated good news stories which happened in the world during the last year.
To my immense surprise readers started to send me more good news stories. At exhibitions of my textile illustrations people filled the visitors' books with lots of good news and some school classrooms covered their notice boards with stories of good deeds. My collection of good news continued to grow long after the book was published, even after the shocking news of a war in a neighbouring country reached us.
For a while, I felt hopeless once again, but this time I knew how to deal with it. I was convinced that even against the backdrop of an event as horrific as war many good, often inconspicuous things are happening. I started to keep an eye out for them, to cut them out from newspapers and collect them, picking out stories that cheered me up, moved me, or taught me something new. Each week I took a story out of my good news database again and created a picture to go with it. Before I knew it, a second 'A Year of Good News' started to take shape and I am now working on the third edition 'A Year of Good News 2023'.
I hope these positive stories will help to reinforce peoples belief that even in the worst of times, people make many good things happen and that even the tiniest, most inconspicuous gestures can make our world a better place.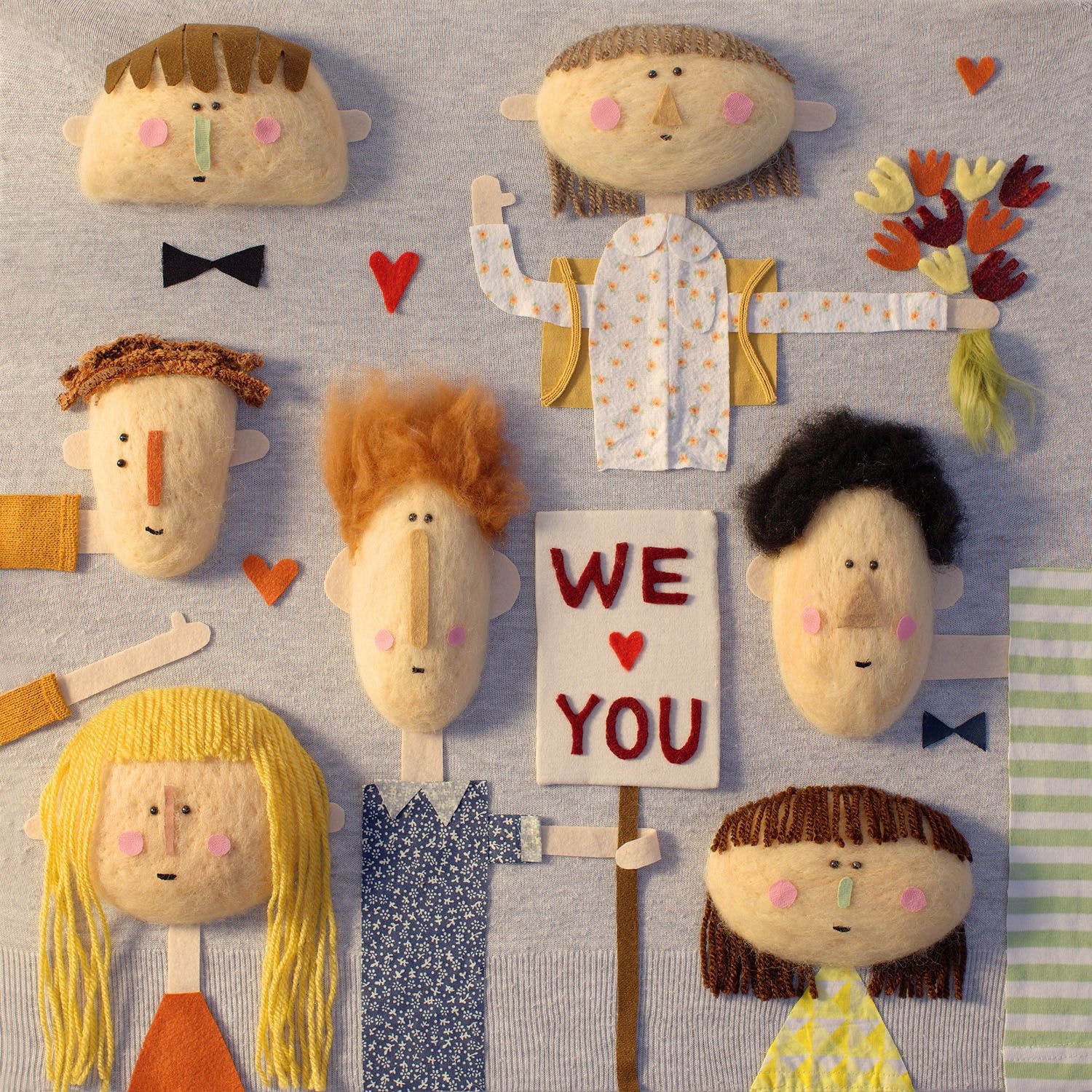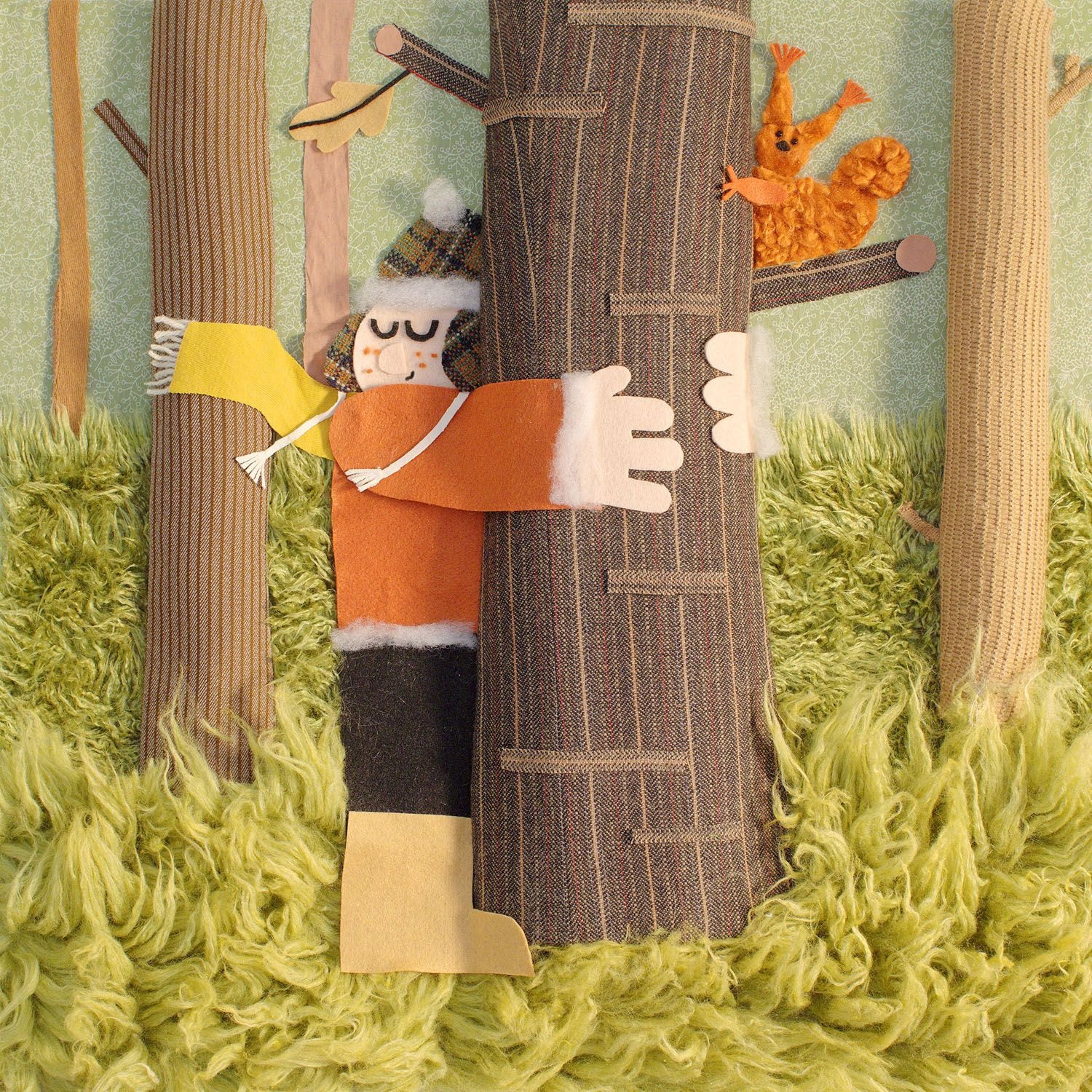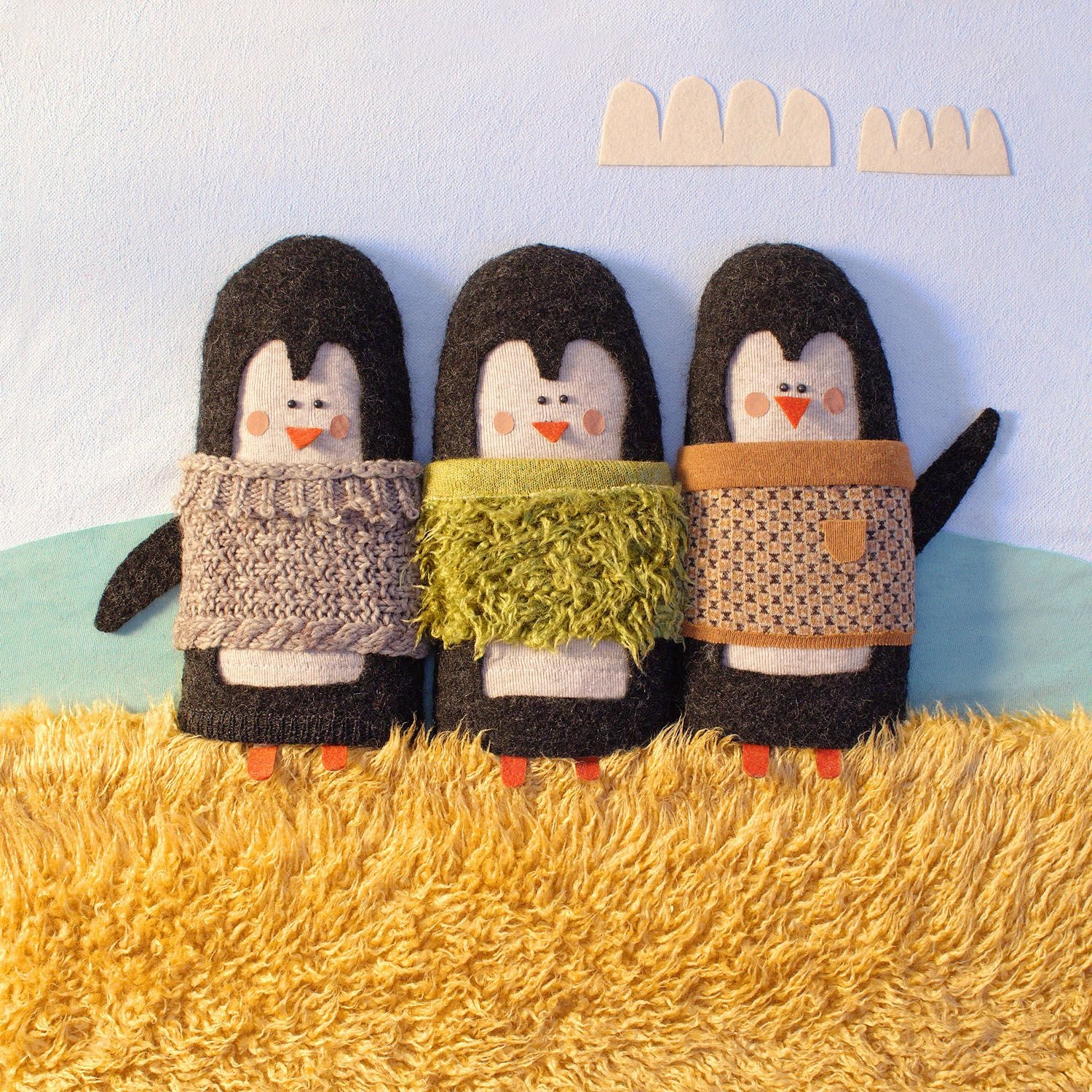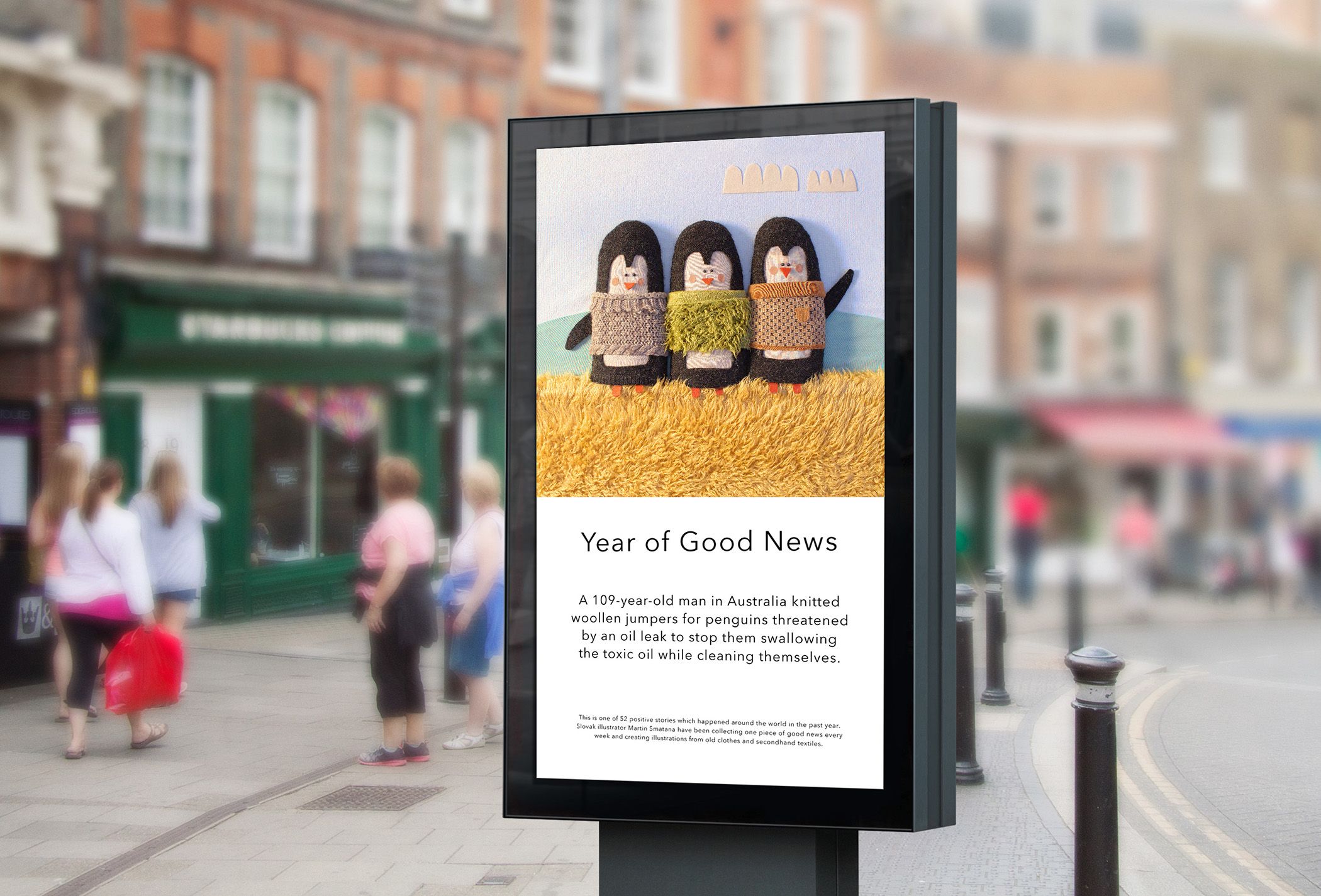 What are the events that have pushed you and your craft?

Film festivals have always been the events that have pushed me forward the most. Whenever I return from Berlinale, Annecy, or Stuttgart, I am always full of motivation and eager to create something new (and also very exhausted). Working at Nukufilm, one of the oldest European stop-motion film studios in Tallinn, Estonia, was also a highly beneficial experience for my career.
I have also attended several pitching forums, such as MIFA in Annecy, Clermont Ferrand Short Film Market, and Berlinale Talents, where I have presented my projects. Although preparing a presentation can be quite stressful, these events have always helped my projects to grow. In recent years, my wife and I have also started attending Children's Book Fairs.
What We Do
Solving creative problems with strategic thinking, bespoke teams, and expert execution View the Collection