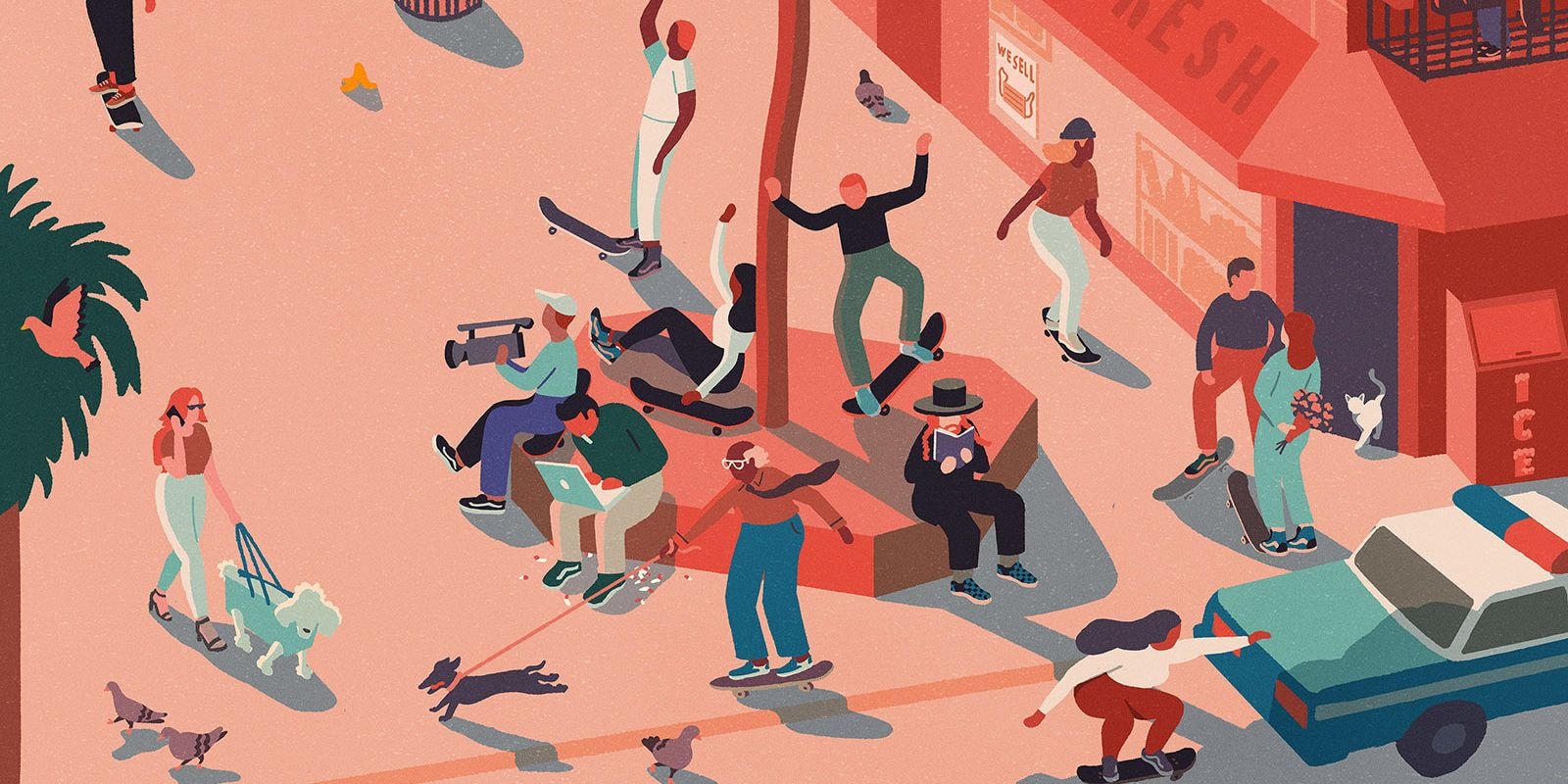 Introducing: Peter Phobia
Our latest signing Peter Phobia talks to us about his inspirations and the power of illustration in creative problem solving...
Whilst the world has been seemingly falling apart around us, we've busied ourselves signing New York-based creative Peter Phobia, whose cinematic, dynamic and print-like quality digital work has earned him a covetable client list; from Samsung and Absolut to The New York Times and The New Yorker.
As with all our new Artists and Directors, we asked him to take some time out of his day to pick apart his oh-so-creative brain on everything from his early influences and hobbies to his favourite projects and dream clients.
So Peter, tell us about yourself. Where are you from and where do you live now?
My name is Peter Phobia. I'm a German-born, New York-based illustrator, animator and skateboarder. I was the kid at the skate shop asking for stickers to decorate my board with. Skateboard graphics showed me the power of visual storytelling and I've been hooked ever since.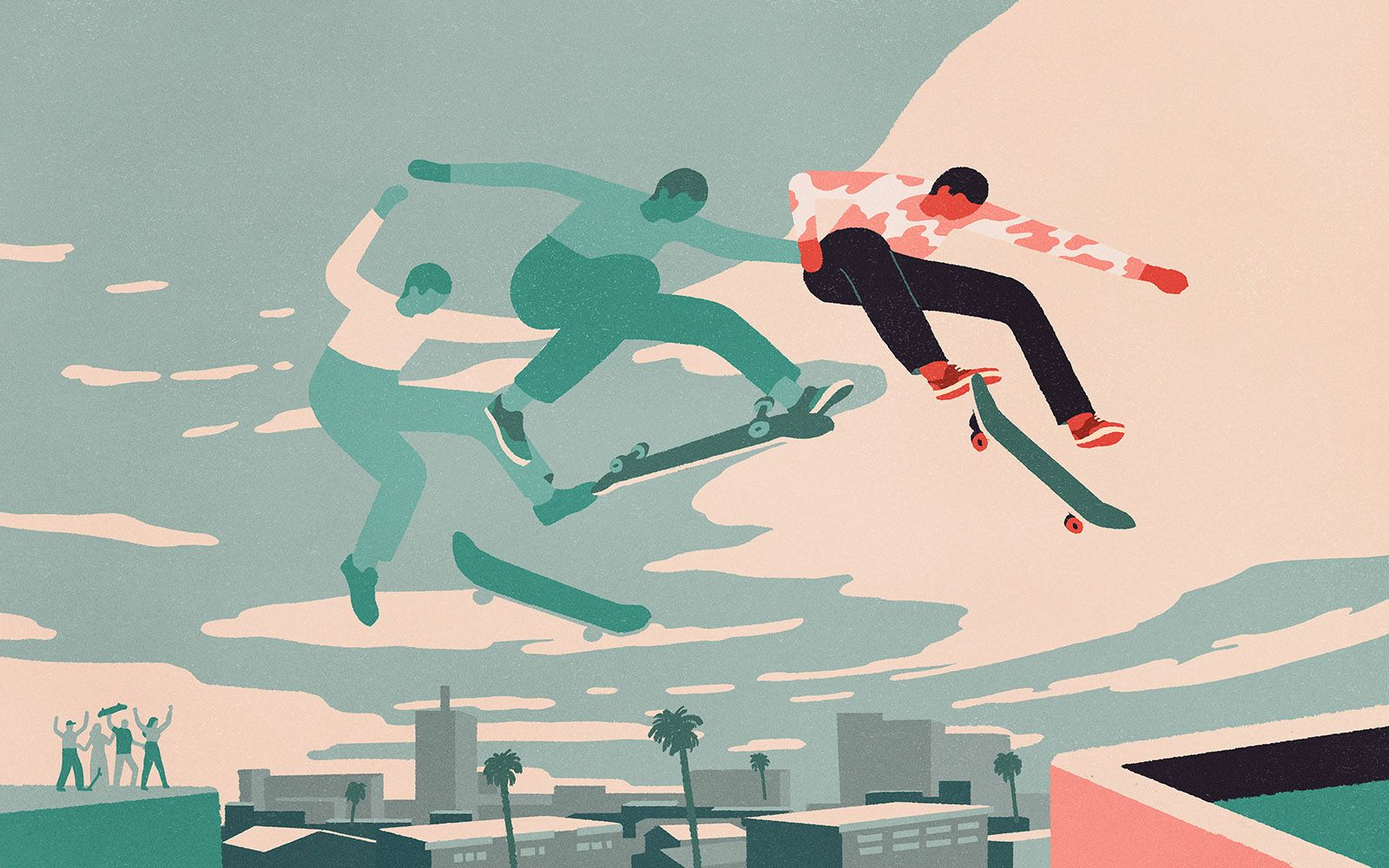 When did your interest in art start? Did you immediately decide to be an artist?
Skateboarding introduced me to graffiti and street art which eventually led up to me becoming an illustrator.
What were your early influences?
Early 2000's skateboard videos, The Simpsons and Ed Templeton.
What do you like to do outside of illustration?
Skateboarding, talking to my plants, hanging out with my neighbour's cat Jose and expanding my book collection.
How would you describe your style?
Flat, colourful and positive.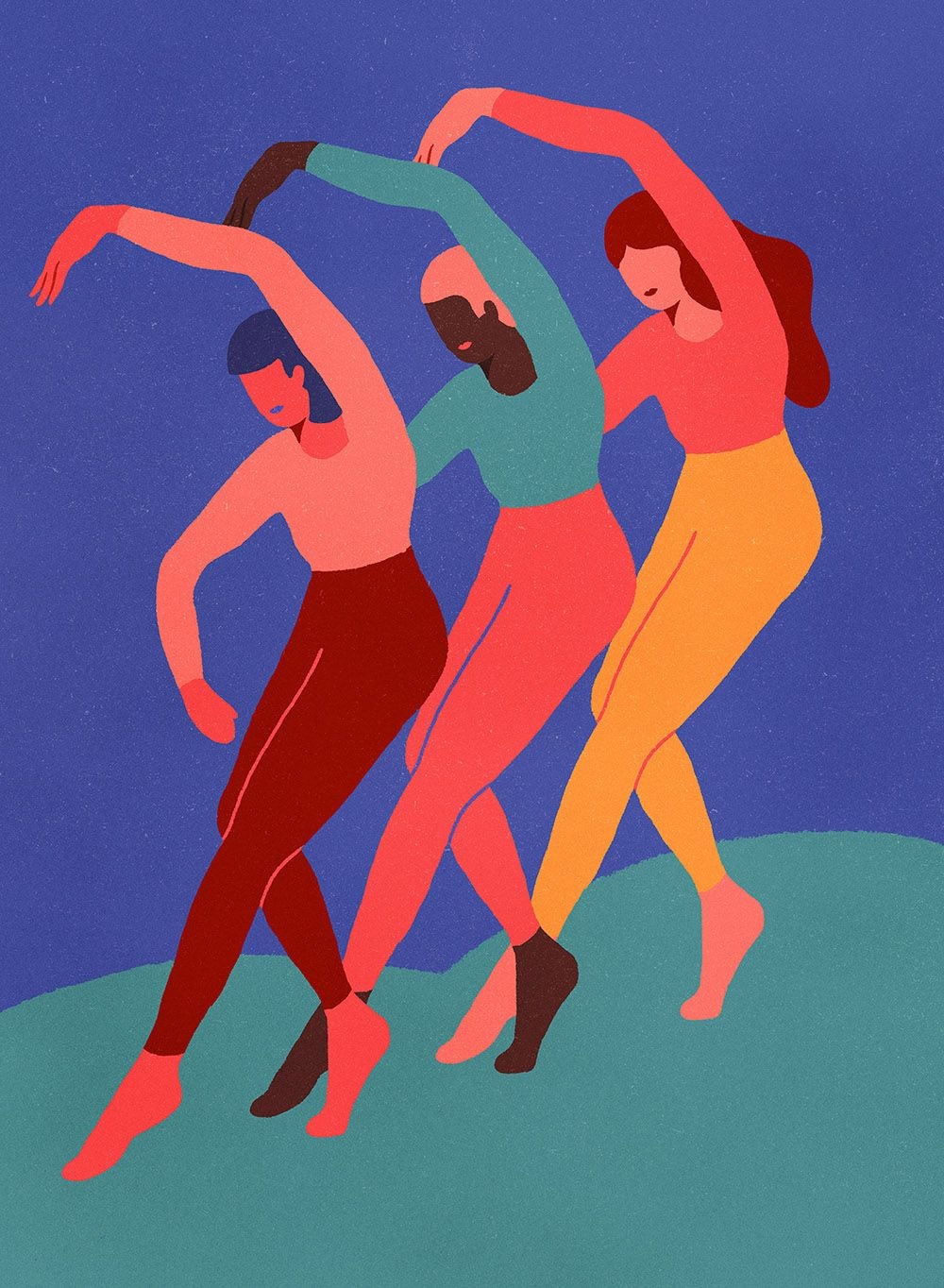 What keeps you inspired? What keeps you wanting to do what you're doing?
Drawing not only is pure freedom but it introduced me to so many inspiring people I'm happy to call my friends. I'm really grateful for being able to choose who to work with and create meaningful work that's equally exciting for me and my clients.
Any personal projects created? How does your personal work differ to your commissioned work?
"Balance And Kickflips" is my most recent personal project, about my love for skateboarding. Personal work follows the same process as commissioned work. After scribbling thumbnail sketches to find ideas, I create refined sketches, add colour and translate those into final pieces. Having experience in screen printing and riso has a big influence on my mainly digital process.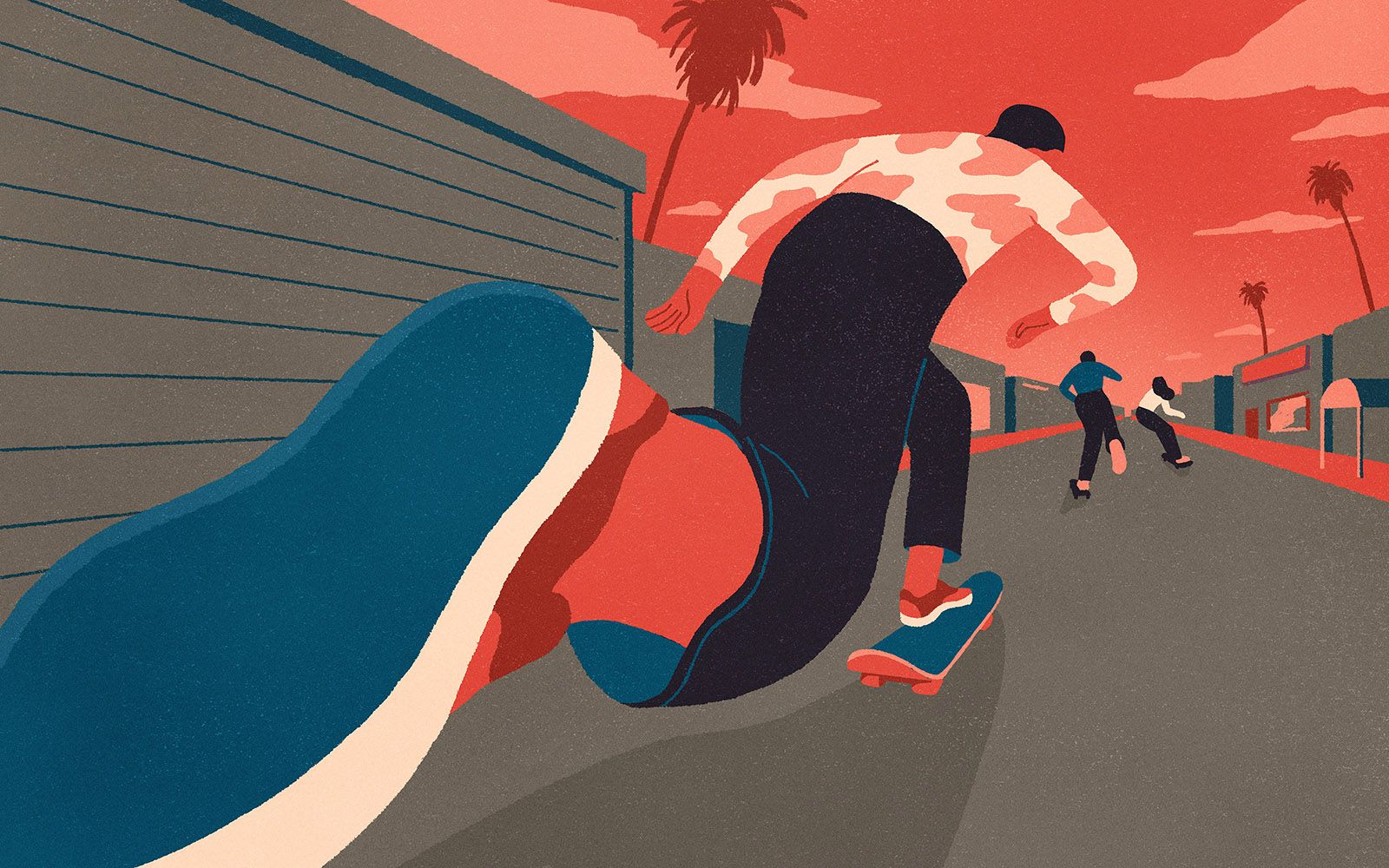 Favourite project so far?
I loved seeing "Neighbors of New York", a project celebrating diversity and life in the city, being displayed all over New York. It received so much wonderful feedback and recently got recognised with the World Illustration Awards 2020 New Talent, Advertising award.
"Illustration is all about creative problem solving. I love a good challenge, so a client's brief gets me excited and brings me a lot of joy." – Peter Phobia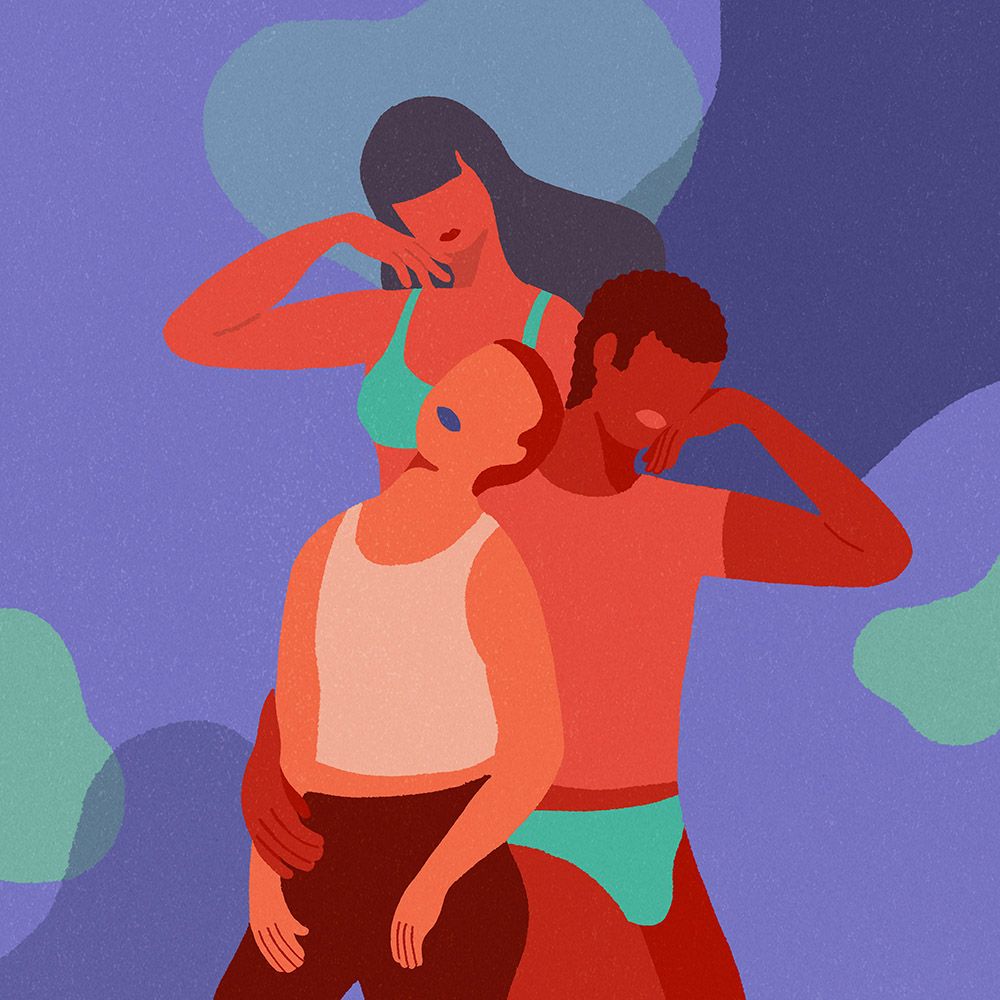 When working with a client/brand, how do you ensure you both fulfil a brief yet also stay true to your style?
Illustration is all about creative problem solving. I love a good challenge, so a client's brief gets me excited and brings me a lot of joy. Having a process helps me save the client's world but knowing when to break those rules makes a project truly special.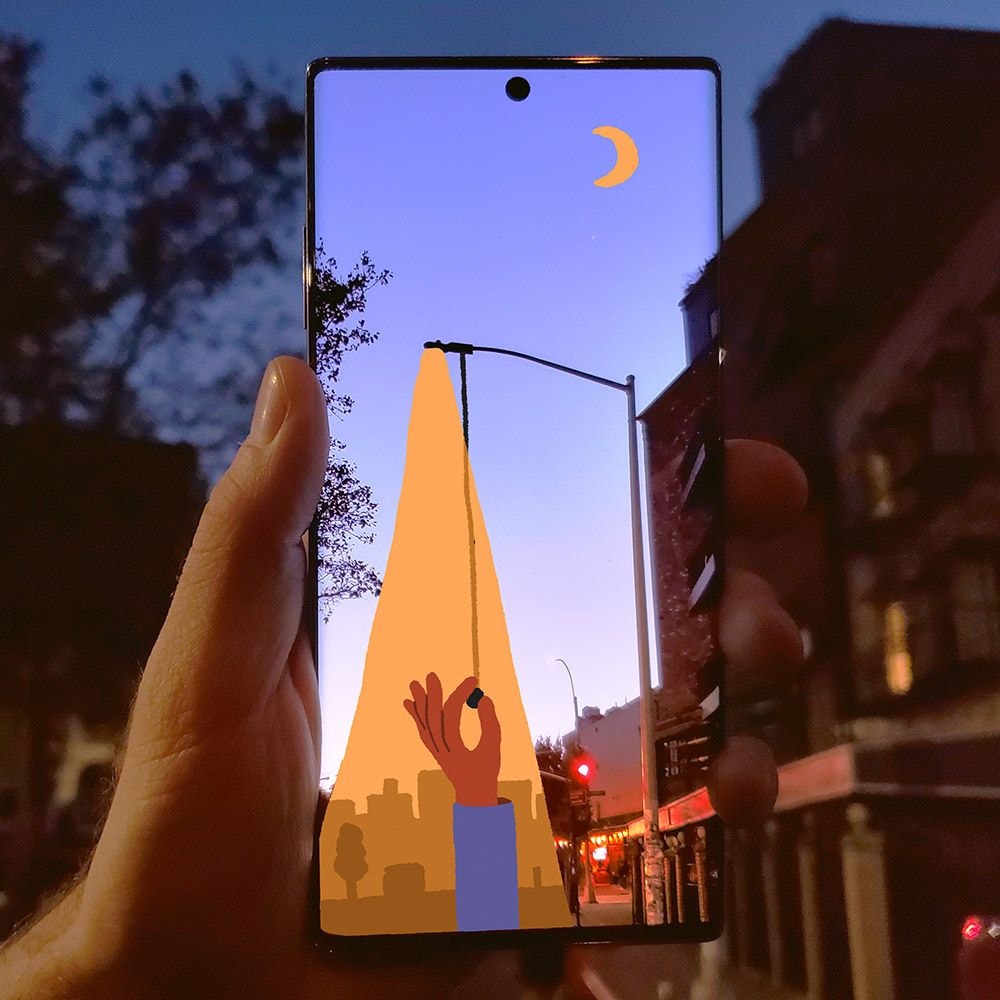 We love your project Balance and Kickflips. Can you tell us a bit about it?
Balance and Kickflips reflects on a creative mind-set about freedom, friendship and adrenaline. Exploring the city's concrete obstacles with friends, the series depicts a romantic idea of a community based on shared passion.
Skateboarding has given me chances to connect with people regardless of their origin, social status, age and gender. It led up to a career in illustration and showed me being creative has the power to break barriers and push boundaries.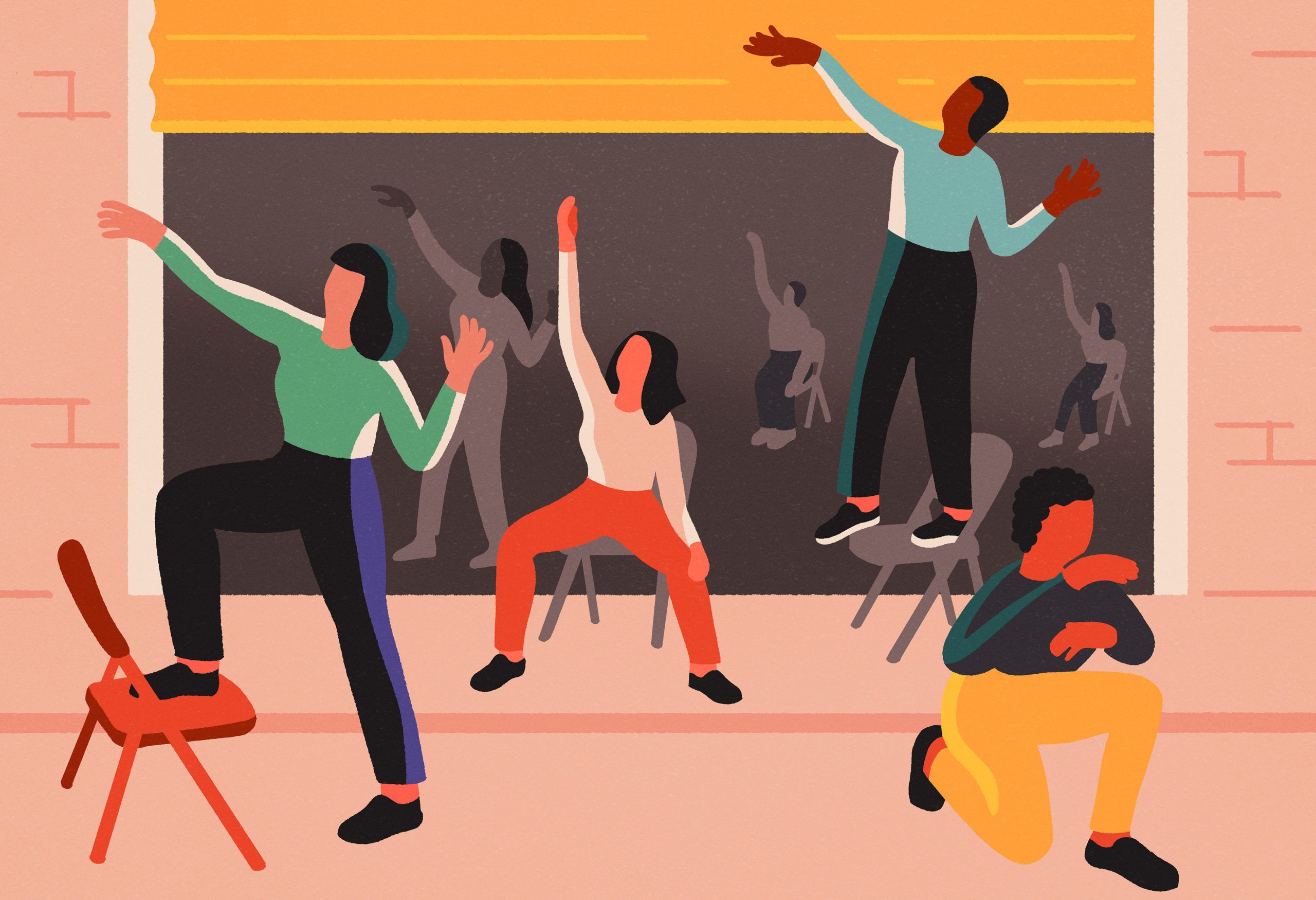 Last but not least, any dream clients?
Nike and Apple are brands I've been a long-time fan of and would love to work with.
What We Do
Solving creative problems with strategic thinking, bespoke teams, and expert execution View the Collection