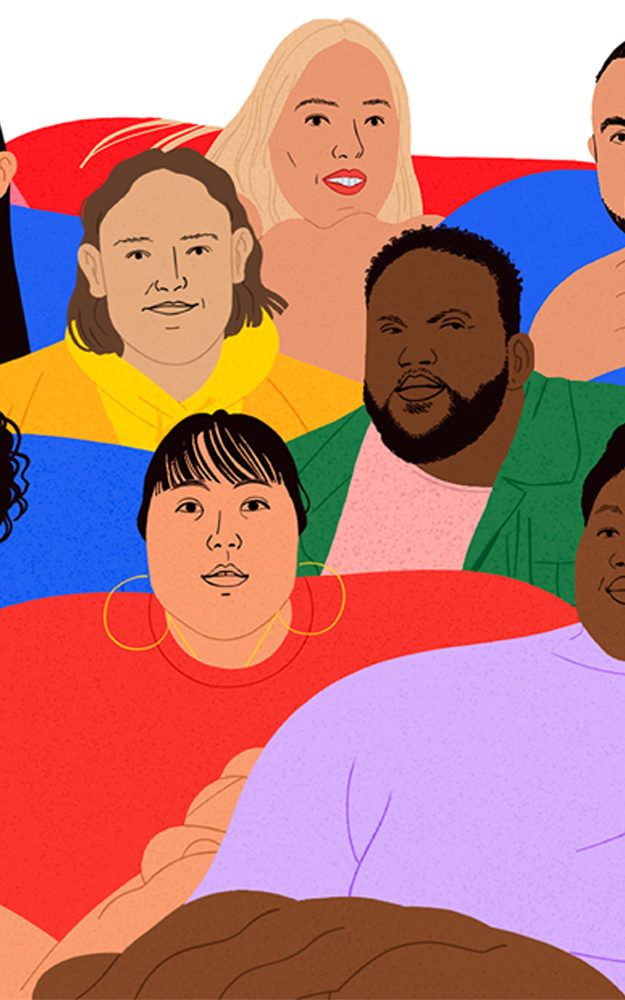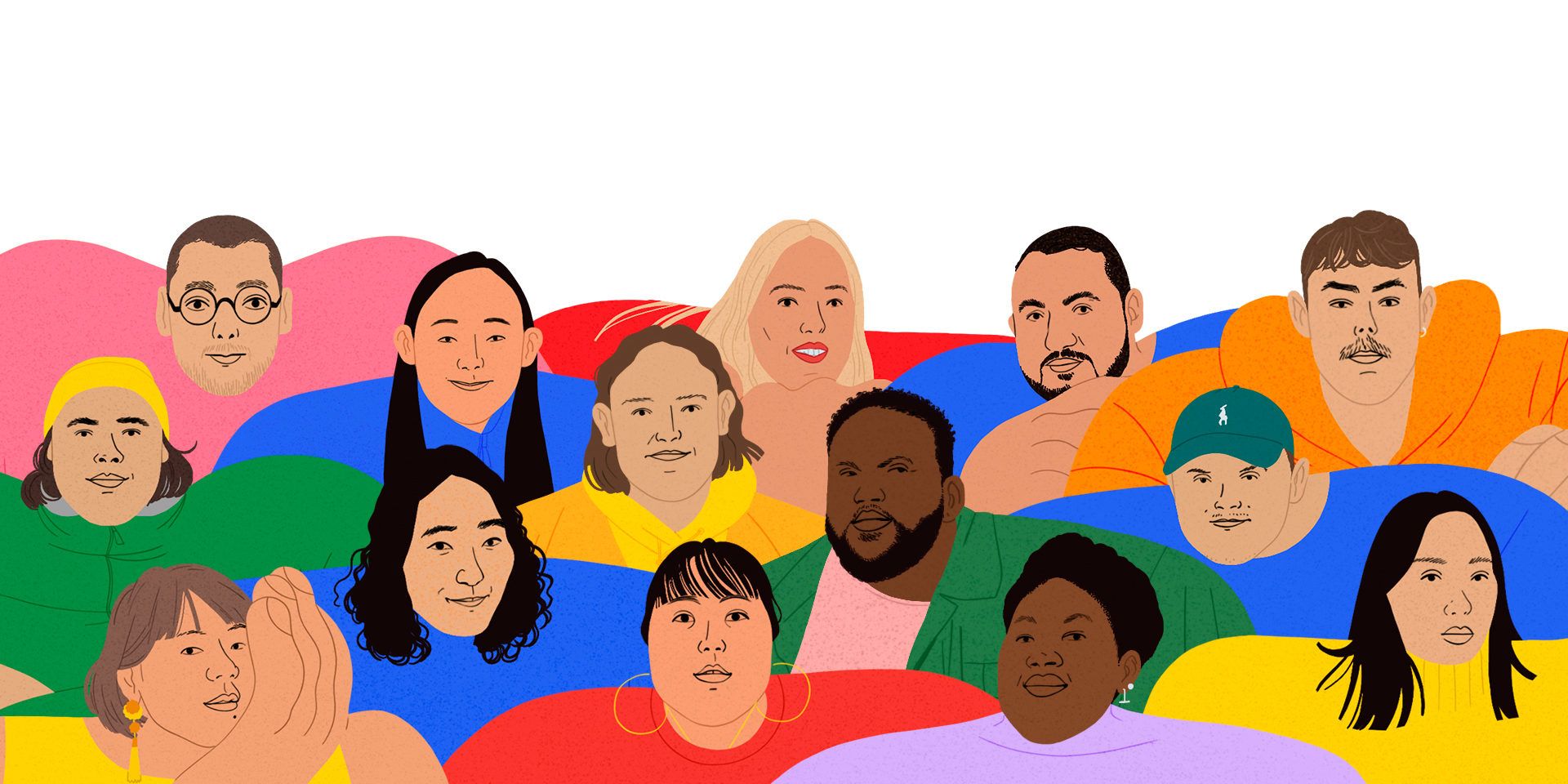 Meet The Team: Charlie Sells
Expert tips on the creative industry, routes in to it and how our Charlie switches off.
Wednesday 30 June 2021
By Charlie Sells
What do you do at Jelly?
My role is quite complex and varied, which I love. My external focus is overall sales and expanding our business in growth areas, especially growing relationships with brands and nurturing talent. Internally I help oversee strategy for marketing & creative outputs. I also help to manage the teams, review, and implement our internal processes and systems.
What is something people in your industry have to deal with that you want to fix?
It's no secret that the creative industry can be a tricky one to get in to if you don't 'know' people, and that's something that I'd like to change. Luckily, I've always been a people person, people watching in a restaurant or café is fascinating, chatting to the Uber driver or the random in the street (some say nosy – I say inquisitive 😉). I love getting to know other people's stories from all walks of life and what makes them tick. Only recently have I realised how important this is in business or industry, as it helps in building relationships and knowing what motivates people and how to nurture them. This helps to build authentic networks and connections, which is super important when it comes to this industry.
What's the coolest thing you're working on right now?
I've been focusing internally on what our new 'normal' will look like for all our staff. Things like flexi working, communication, how we manage staff effectively and to feel like they have a sense of being united when working remotely. So I'm excited to be working with external partners to launch an an employee experience platform at Jelly, which helps manage our performance and staff engagement. Meanwhile, there are so many projects that our amazing talent have been working on – such as Genie's work with Nike.
What are your credentials/past experience, for working in your position?
As soon as I finished Uni, I realised that:
It had not prepared me AT ALL for what it was like to be in the industry and
How hard it was to get 'into' the industry, I couldn't even get work experience without work experience. Explain the logic in that?!
I came out as a bit of a Jack of all trades, doing design, animation, 3D and coding but fell in love with music promos. I was really inspired by Chris Cunningham and Michel Gondry and did a few music promo treatments, some freelance design work, a lot of running and some work experience in various design agencies and production companies.
I applied for a designer role at Ted Baker at the same time as Three Blind Mice – when I showed Chris at Three Blind Mice my portfolio, he said I was 'too good' to be a designer and told me about an agent role for storyboard artists working with advertising agencies. I knew nothing about advertising so wanted a challenge but I was so taken over by Chris' enthusiasm and general craziness!
After a few years I had met so many talented people and learnt so much about advertising that I wanted to do something with it, and so, Jelly was born. We were the first hybrid production company that represented illustrators and animation directors too, a concept that was confusing for a lot of people 15 years ago but that seems so natural now. Apart from our groundbreaking approach to talent representation, I wanted to change the status quo for emerging talent based on my experiences. I was determined to help give back to up-and-coming talent through Uni talks, D&AD new blood, mentoring, portfolio sessions and help nurture and develop our roster. All of which are still our fundamental values to this day.
Best thing about being part of the Jelly team?
I love everything the brand stands for – being part of a company that has such strong values is so exciting. We are fuelled by wanting to make the creative industries more accessible, which is why we set up Futures, to help champion excellence in every way we can – and hopefully have fun whilst doing it. We recently had an external partner help us run through our company strategy. When they presented back to us our values that they had identified, well, I felt so emotional. It's so powerful to know that our values are even recognised externally. I also have such a fantastic team who I am so proud of. 
Your top 3 favourite Podcasts/Books?
My reading & podcast are split into 2 sections. I mainly read trashy rom coms & thrillers to switch off at night. Harry Potter is still one of my all-time go-to book! But I still can't get past book 5, as it all gets a bit too scary, so I usually go back to the first one. When I have more time to focus, I tend to read and listen to self-development topics. I'm currently reading How to Own the Room: Women and the Art of Brilliant Speaking by Viv Groskop and currently listening to Word on the Street podcast, about new business and marketing topics.
Any artists and/ or exhibitions worth looking up at the moment?
Unfortunately, I haven't managed to get to any exhibitions since lockdown – but I often lose myself in an Instagram hole. There's so much talent out there! I'm loving the work from Fandagoe Kid - Annie Nicholson, who's just launched her summer project 'Fandangoe Whip'. It's a touring, customised, ice-cream van / workshop space for people affected by grief and mental health issues to help them talk about their situations. That and the mesmerizing, intricate, block printing work from Jennifer Zee are just a couple that are to be blamed for my current scrolling thumb pain.
What do you enjoy doing when you are not working?
Craft. Craft. Craft. I used to have a lot more time to do craft, but now I try to make sure I carve out time for myself, as I find it so therapeutic. I love crochet / knitting / painting / drawing and recently started Lino printing.
What's the biggest misconception people have about your position?
When talking to different people about what their perception of a Creative Director and Founder is, I have been met with ideas of big boring board rooms, endless meetings about 'big stuff' and not being involved in the creative itself and the day-to-day. Although I do have to be in those big meetings sometimes, I still love to get stuck in with the artists, project launches and creative strategy. The structure at Jelly is pretty flat, no one must ask permission to speak to myself or Chris (the owner). That means conversation is always flowing, whether that's about the latest job we've got in, or what series we're all binge watching. 
What's the best advice you were ever given? Who was it from?
Not everyone thinks the same.
I used to get frustrated if someone didn't see things the same way as I did but I've now learnt to stop, think and listen. I now know the value in every approach, which means I get a much more in-depth perspective to help solve a challenge.
What We Do
Solving creative problems with strategic thinking, bespoke teams, and expert execution View the Collection