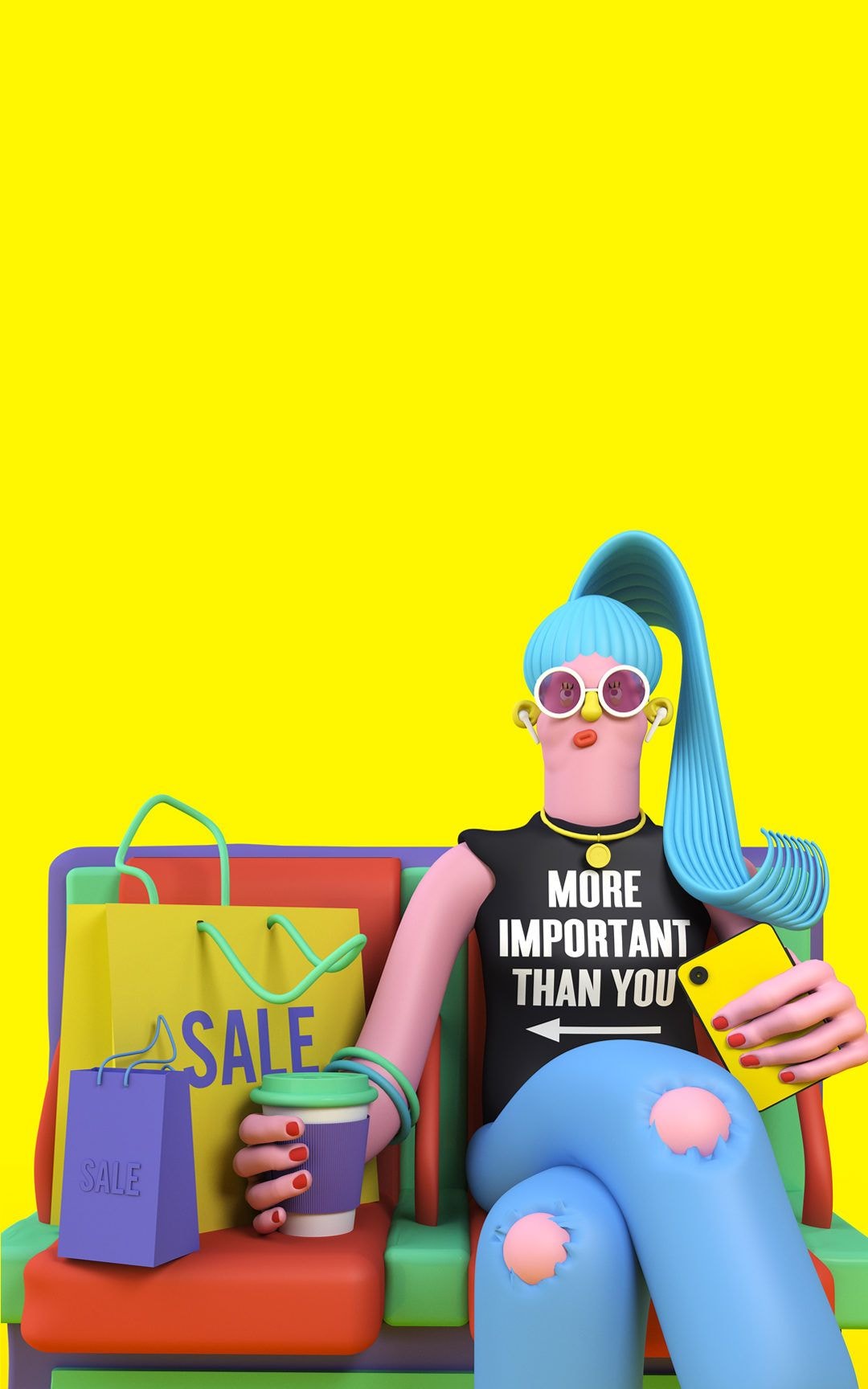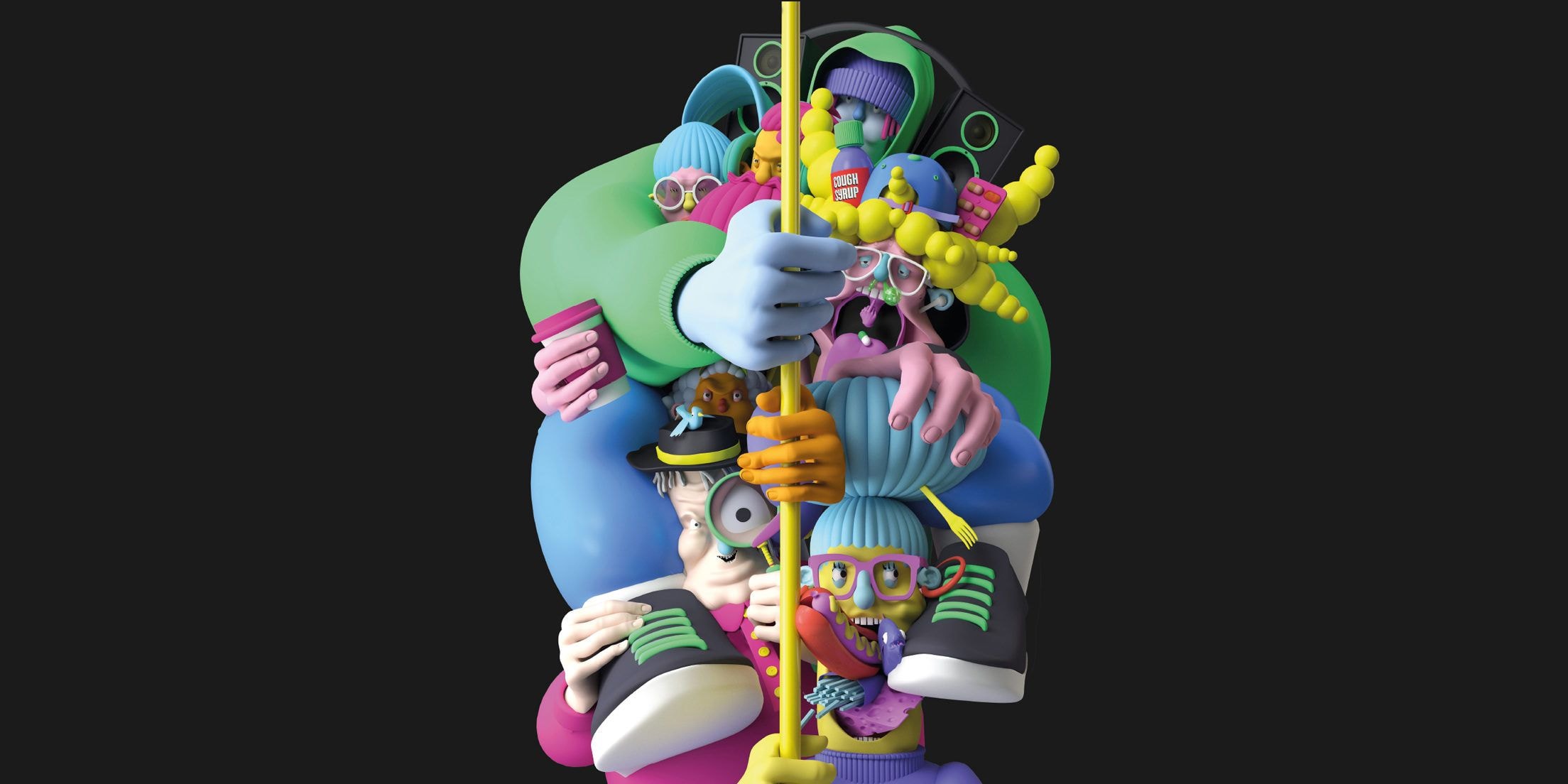 #NoBrief: Design Lad
In the second installment of our #NoBrief series we chat to 3D illustrator and animation director Design Lad.
Here at Jelly we are forever in awe of the work our artists' produce for clients on a daily basis, constantly interpreting and fulfilling briefs to the highest standard. But out of studio hours, the magic continues. We love to see what makes our artists' tick, what happens when there's no client brief, and when they are free to let their imagination and creativity run wild.
Cue the #NoBrief series – an ongoing look into our talented illustrators, animators, lettering and type artists' minds – focusing on the passion projects they create when they become their own client.
We kicked off our #NoBrief series with an article from Neil Stubbings, who talked about his recently released animated short film SUNDAY as well as all things CGI, pirates and aliens.
Now that Neil has set the bar pretty high, we couldn't think of anybody better to follow up from this than 3D Illustrator and animation director Design Lad. With a signature style that is as quirky and playful as it is bright and bold, Design Lad's creation of CGI character and environment design is unmistakably unique. His innate playfulness and vision have made him the perfect match working with clients such as Sony Music, BBC, Red Bull, Adidas, Nestle, NOW TV, and Virgin.
His recently completed passion project 'Bad Tube Etiquette', is a series of 8 illustrations focusing on people's poor behaviour that we all encounter whilst commuting, designed in a humorous and playful way to immediately capture attention.
Design Lad set out to playfully explore human behaviour, and what's more relatable than riding the tube and people watching? In this project, he shows how analysing people's bizarre behaviour has become ingrained into the culture of our daily commute. 'Bad Tube Etiquette' takes on a playful approach by bringing together larger-than-life characters, and in classic Design Lad fashion, plenty of humour.
"I wanted to do a project which looked at human behaviour in a playful way, and one area I thought everyone may be able to relate to was people's poor etiquette whilst commuting. I wanted to design it in a humorous way, rather than setting the actual scene on the tube, to help capture people's attention." Design Lad
The project took just over 2 months, and throughout the process Design Lad focused on developing and perfecting his human style. Once the style was nailed down, he was ready to start creating the series.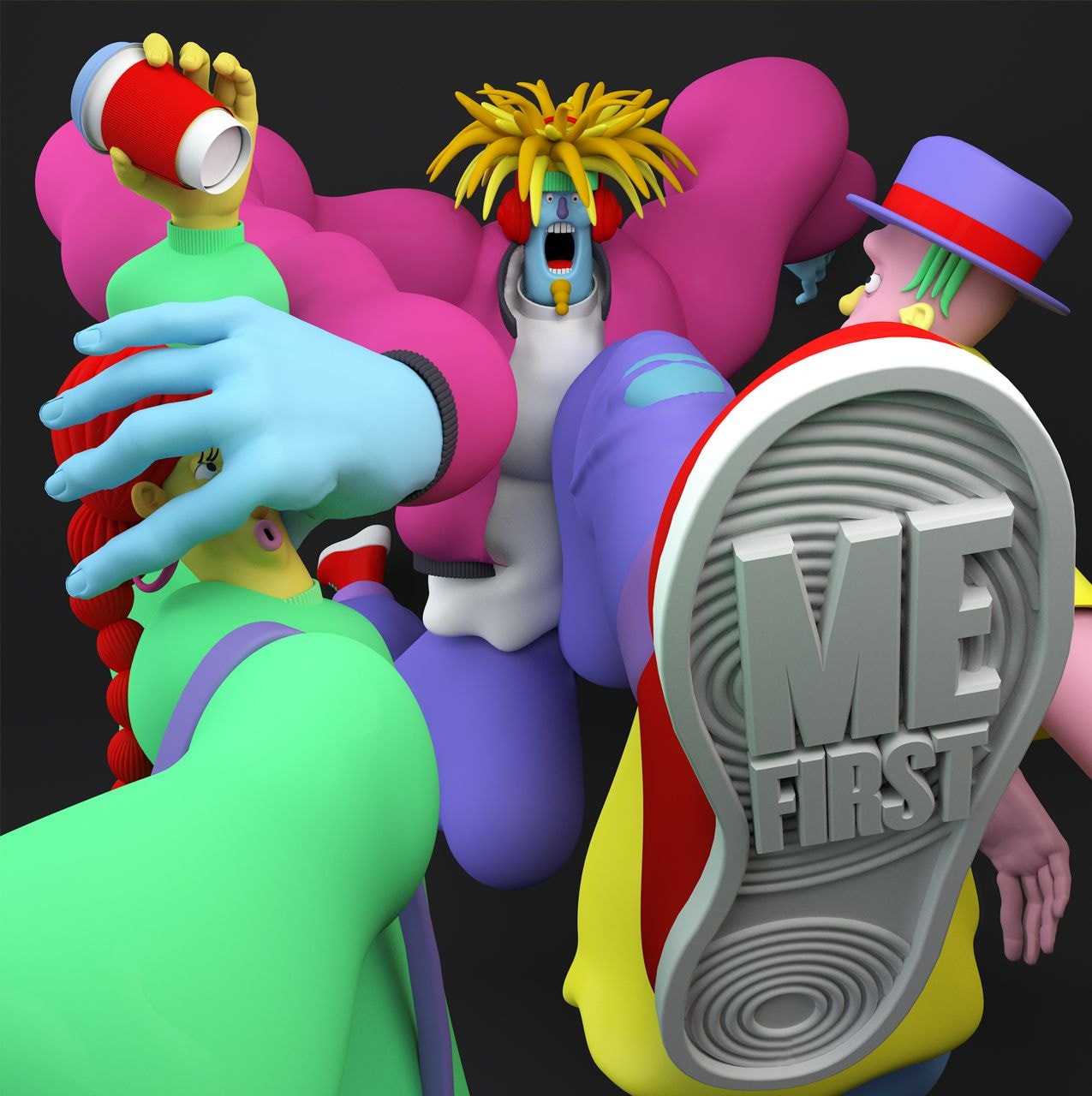 Design Lad believes that passion projects are an important part of his process as they show people "who you really are". Exploring and expanding his bold, playful and colourful style through passion projects has led Design Lad to most of his high profile commissions and opened doors to opportunities of working with big brands.
When working with clients, a mixture of collaboration and creative freedom tends to be the ideal balance. The freedom to be creative has given Design Lad the opportunity to experiment and have fun with a brief, and ultimately create something that exceeds the clients' expectations.
Delve into Design Lad's portfolio or Instagram and you'll find passion project after passion project. The recent 5-part series 'Plant Power' is a vegan-tastic celebration of the nutritional power of vegetables, and the playfully humorous 'A-Z of Childhood Fun' was an opportunity for Design Lad to exhibit his talents in design and story-telling by producing illustrations of every letter of the alphabet.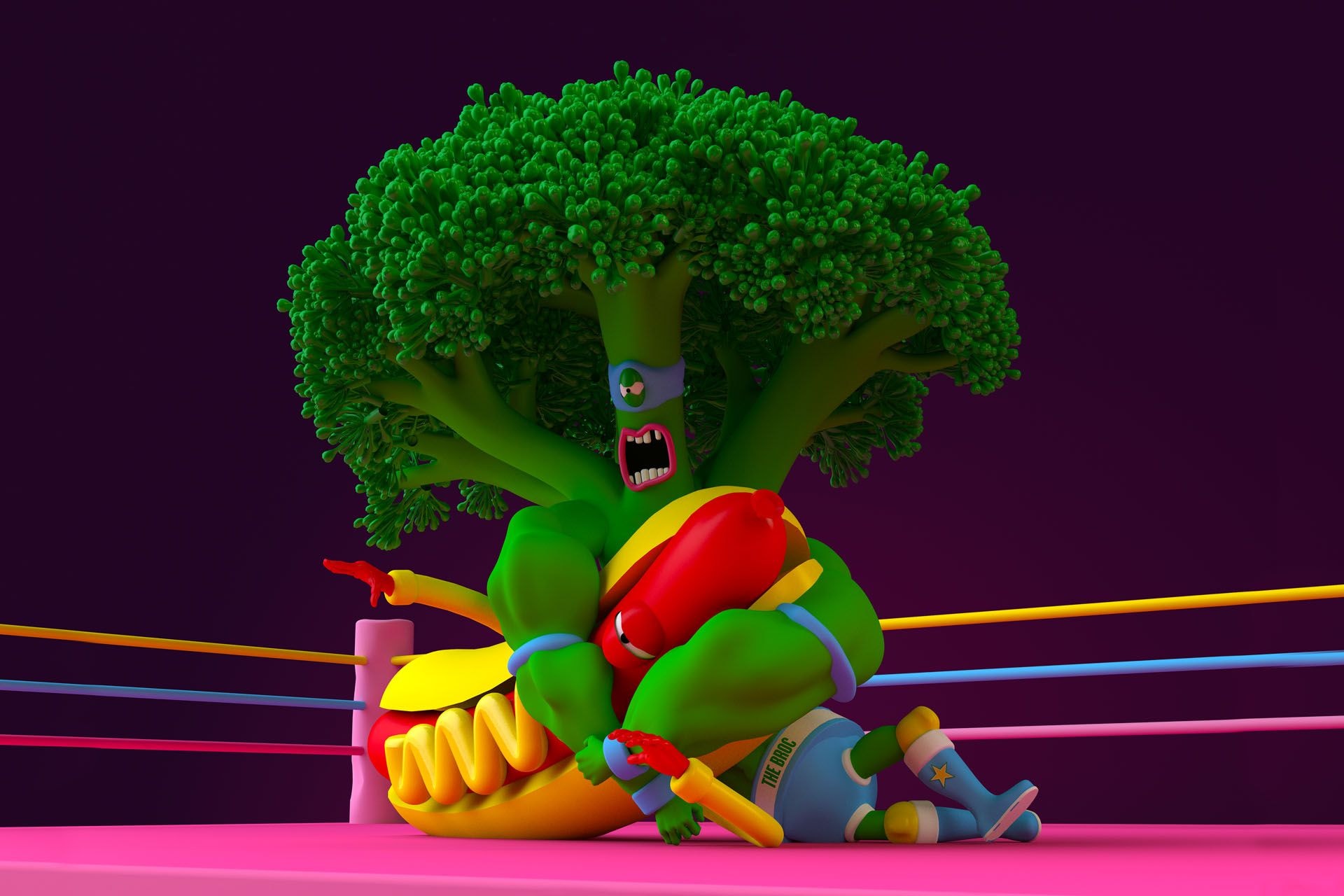 "Passion projects are so important, and key to showing people who you really are. I was selected to pitch for (and ultimately won) the Virgin Mobile Hothouse TV campaign, and a series of animations for NOW TV. These opportunities came as a result of the art directors really liking my 'NBA Time' and 'Instagram addiction' loops, which I made purely for fun." Design Lad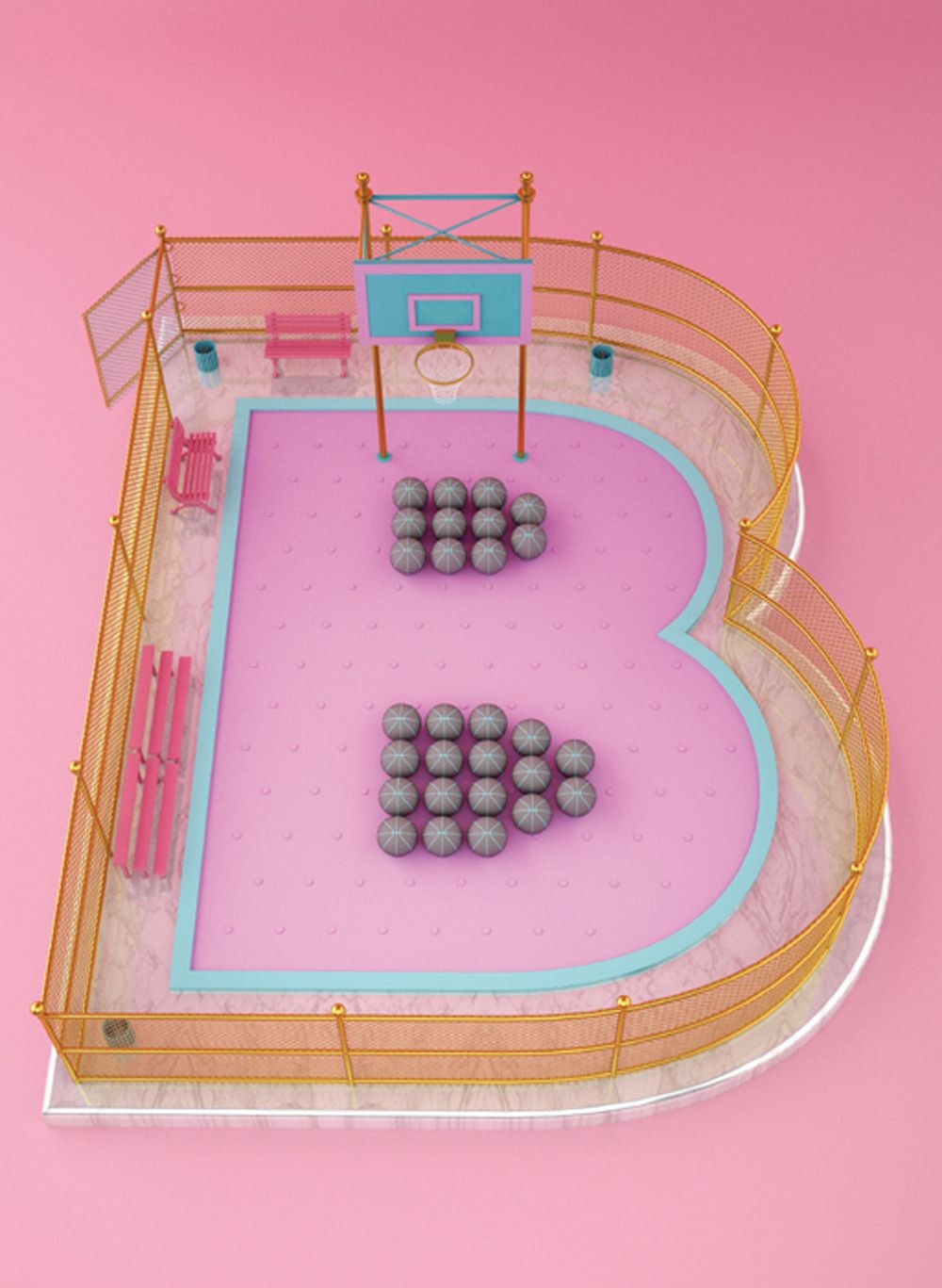 Whilst Design Lad has a background in graphic design, he only started illustrating and using 3D in 2016. Design Lad's immense skills in 3D illustration are entirely self-taught, and his style continues to develop with each project he undertakes.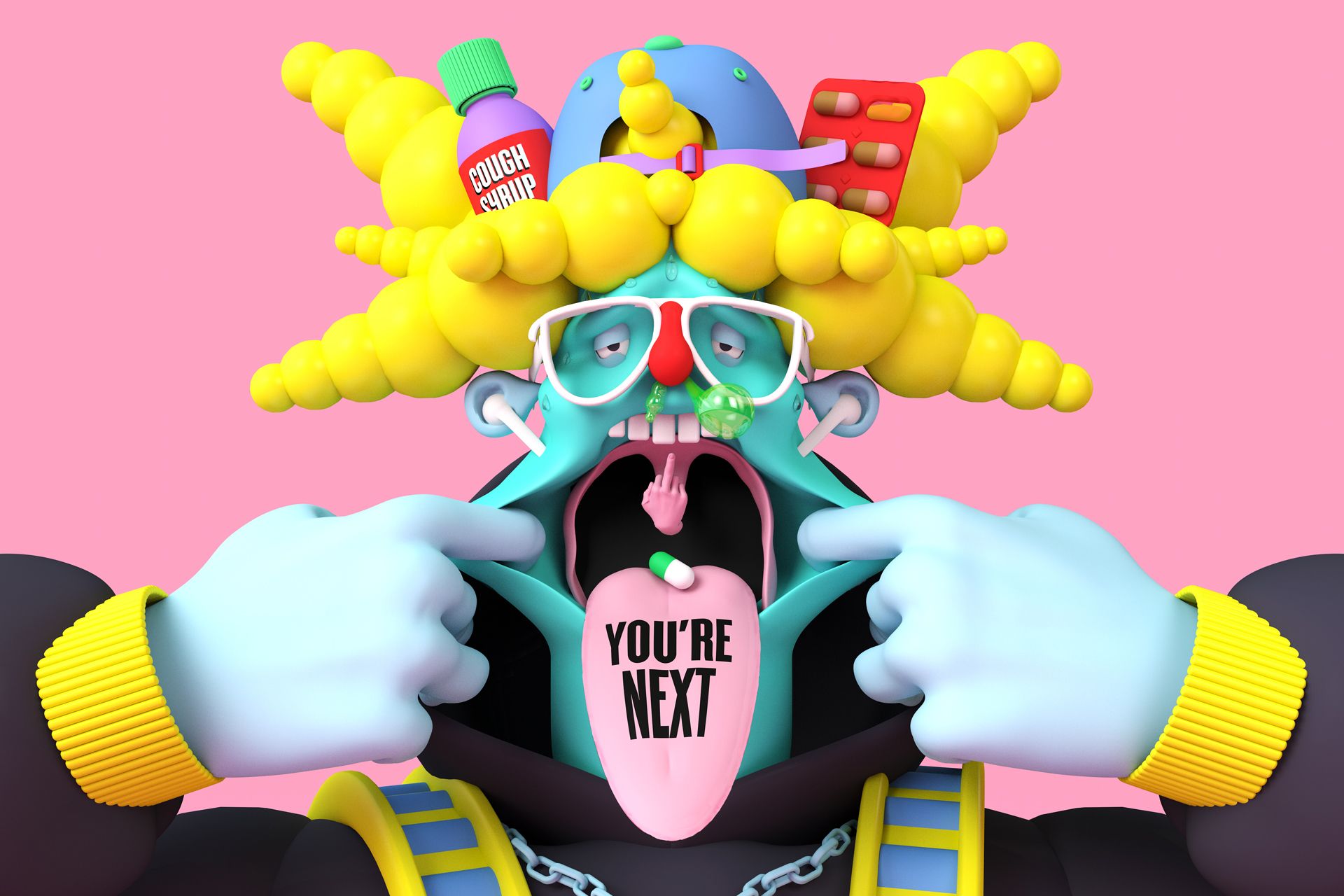 We can't wait to see what the future holds for Design Lad, but be sure to expect boundless creativity, humorous and loads of energetic artwork. With talks of turning his models into sculptures, designing music artwork and experimenting with VR, it's fair to say Design Lad is continuing his mission to think firmly outside the box.
What We Do
Solving creative problems with strategic thinking, bespoke teams, and expert execution View the Collection