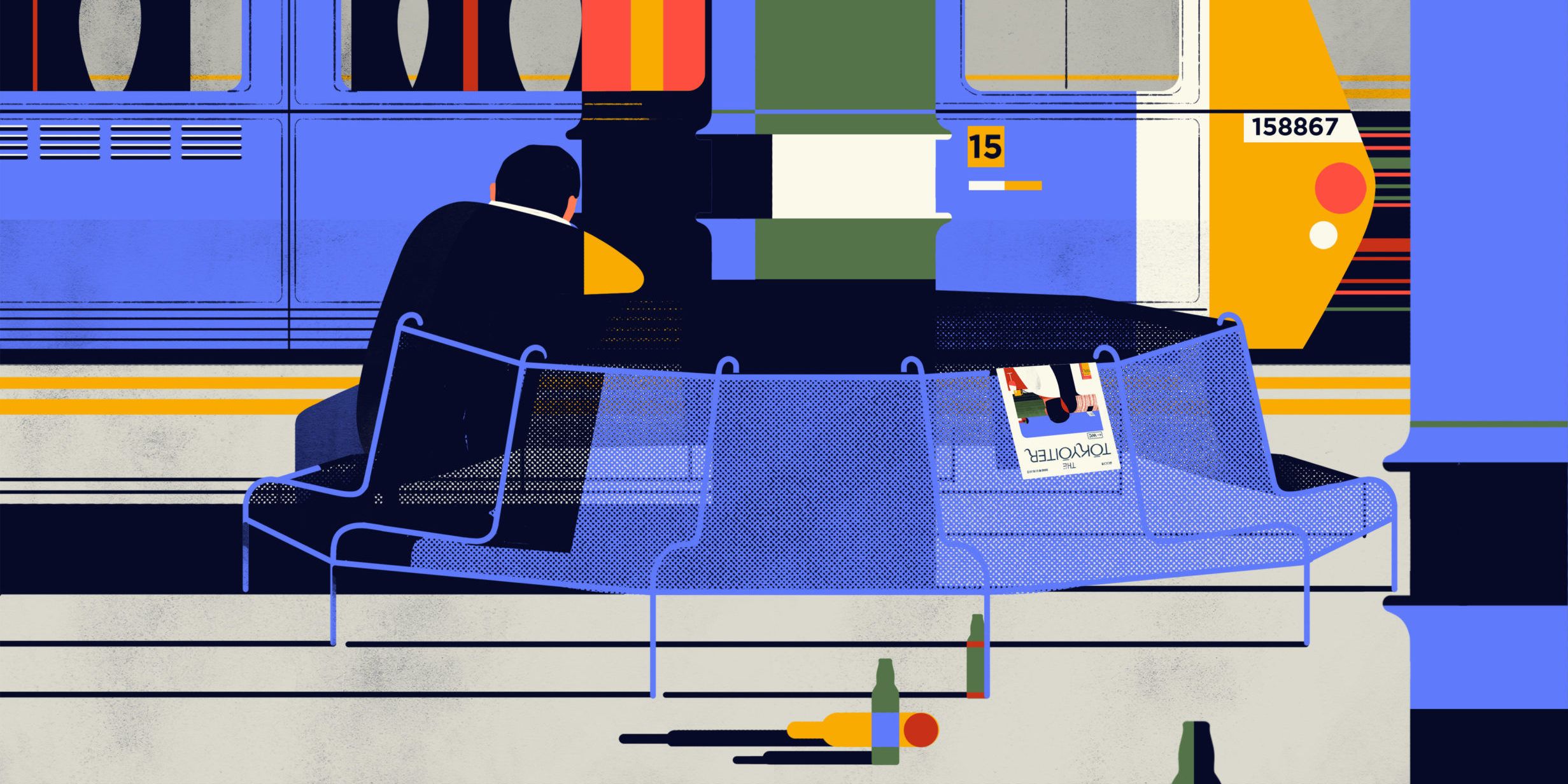 #NoBrief: Jordan Robertson
Continuing our #NoBrief series, Jelly illustrator Jordan Robertson talks about his graphic work, including his Tokyo 2020 Olympics passion project...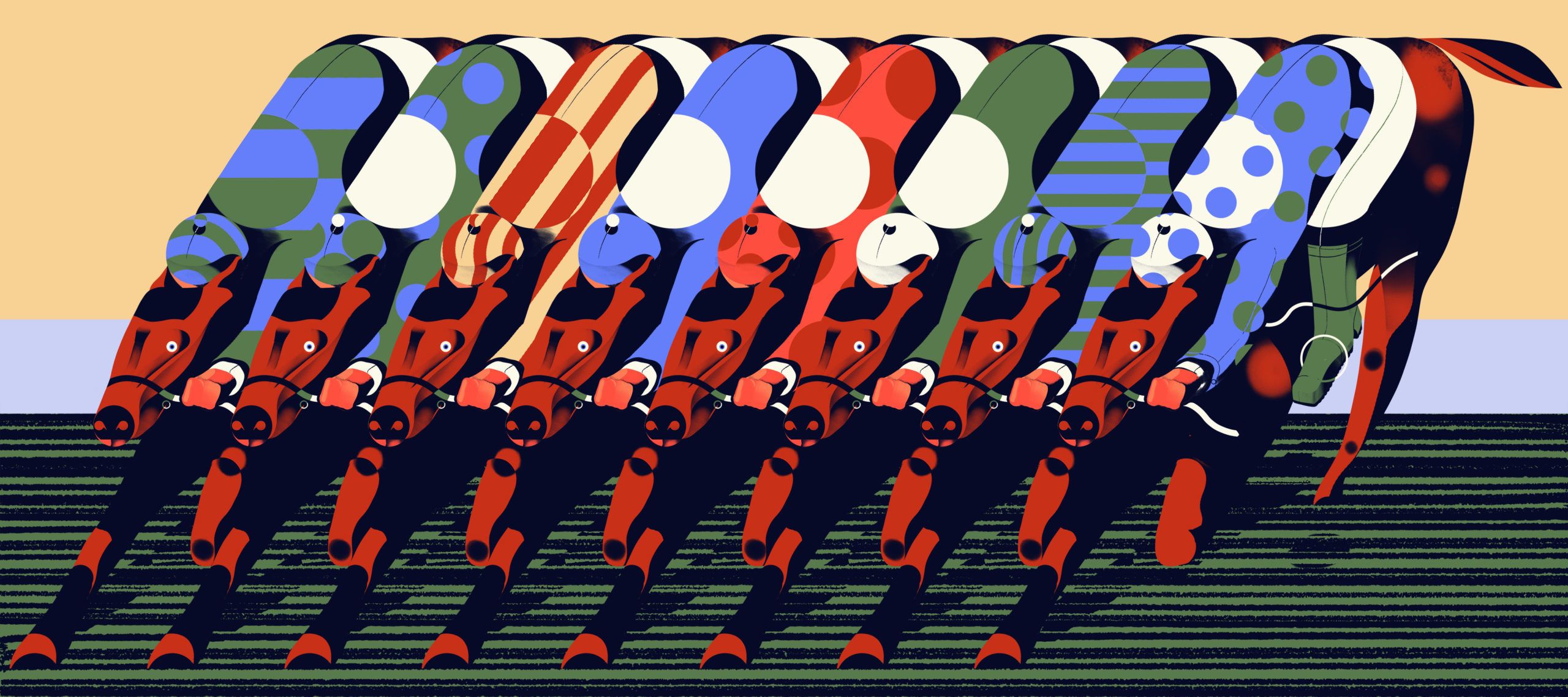 The #NoBrief series is an ongoing look into our talented illustrators, animators, lettering and type artists' minds – focusing on the passion projects they create when they become their own client. When they are free to let their imagination and creativity run wild, when there's no client brief to stick to.
Previous #NoBrief's have seen the likes of Niceshit, David Luepschen and Alice Tye (to name a few) discuss the highs and lows of creating (and completing) a passion project and the benefits it reaps.
Now it's the turn of Jordan Robertson, whose work often takes short-lived moments from ordinary scenes, deconstructing them into graphic, textural takes on the everyday.
In light of the Tokyo 2020 Olympics, Jordan was inspired by the games, writing himself a brief and developing a new passion project. Off the back of this he also created a self-initiated TFL project more about story-telling and capturing moments, exploring textures with more of a hand rendered feel. Demonstrating his strong skillset, this was something a little different from the Graphic, commercial, systematic approach of the Olympics project that demonstrates his strong design thinking. We dive into these a little more…
When did you start this project? And what inspired you to create this? (Olympics & TFL)
The Olympics of course came from when the games began this year; I really enjoyed the part in the opening ceremony where dancers dressed as the Olympic Games symbols and formed every sport in a countdown. This got my old graphic design brain excited over how good design can be fluent in so many ways if the idea is strong, and I wanted to bring this approach into my illustration practice. Previously I had focused on capturing moments and depictions, so this engaged me in a more systematic and conceptual way of thinking as I wanted my illustrations to be very graphic in order to communicate the sports effectively.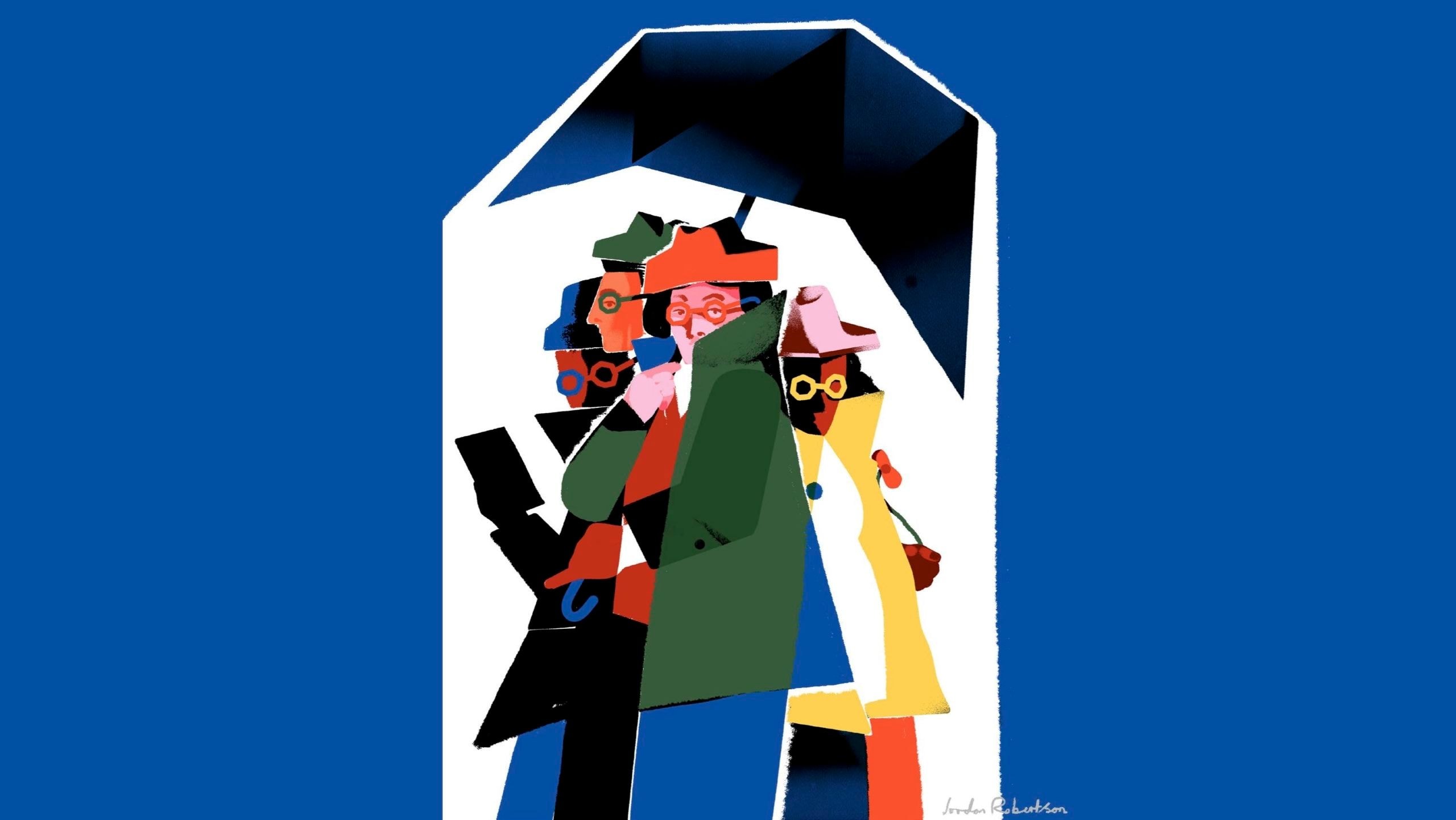 Following from this I again aimed to try something different, but keeping an element of conceptual thinking that I had re-learned in the Olympic project. TFL is a service I use first hand daily, so I thought this was a good start, communicating something I actually experience myself; unlike the Olympics which was from afar.
I also visited old TFL archives such as the Tom Eckersley archive at UAL, where I combed through things like process sketches and final screen-prints. I often use texture in my work but this inspired me to go a step further with rougher finishes in areas. I really love a hand-rendered look and the old textured gradients in mid-20th century illustration, and as the palette of the world becomes more techy and cleaner I hope to hold on to a human level of rough in my work as I go on.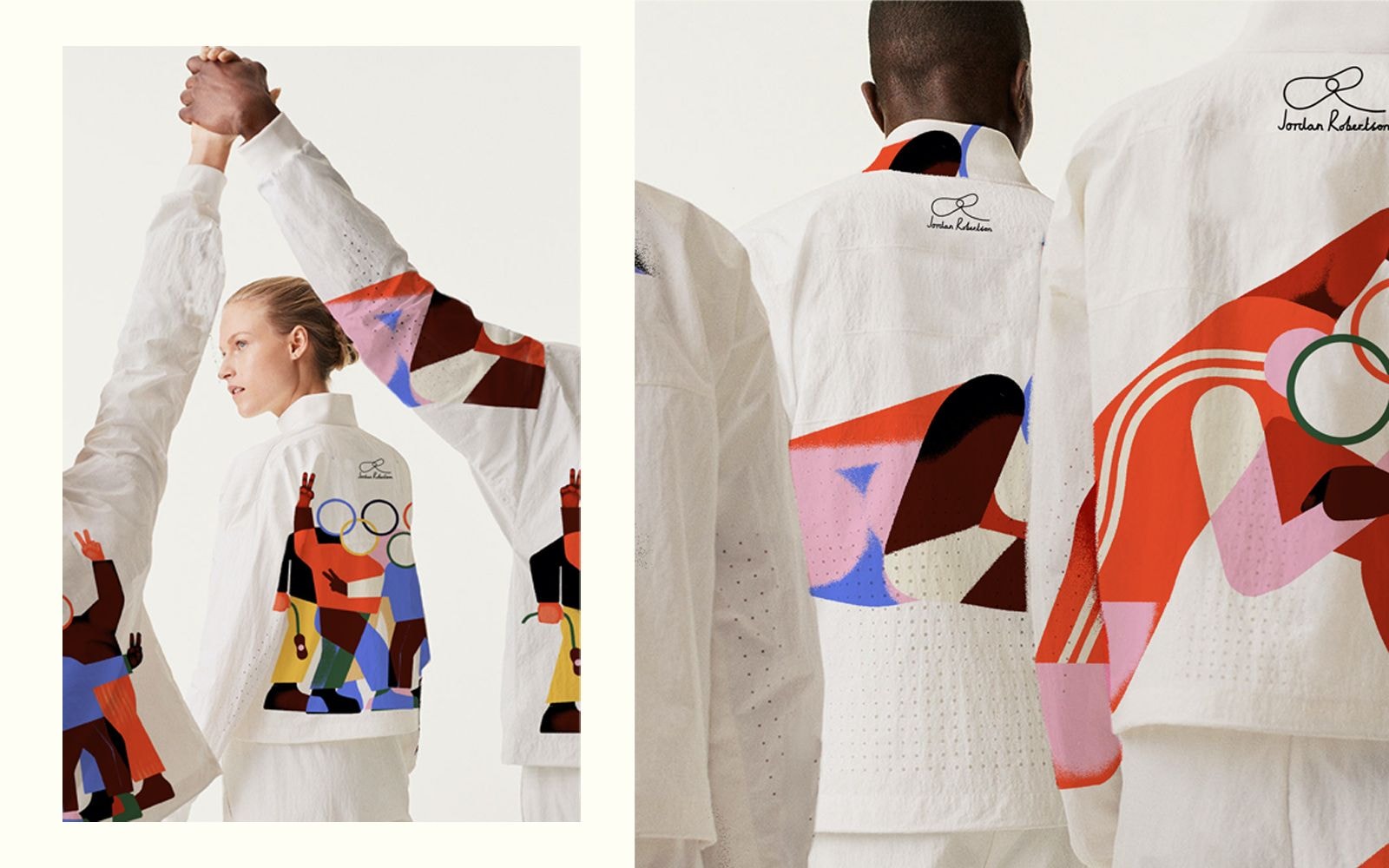 You also collaborated with photographer Karim Skalli, as part of the Olympics series How did this come about?
Karim is actually an old photographer friend from Hull College when I did my foundation degree, and he has been living in Japan for a while now and always posting amazing candid work on instagram. I was looking for context for the project, but I wanted something both authentic and artistic in it's own right. I think the photographs are perfect, they have such a silent narrative to them so getting to draw on them felt like bringing the narrative to life somehow. Mixed media was also something I had been aiming to try for a while.
How would you describe your style?
Graphic, bold and textural. I'm working on adding 'thoughtful' into the mix.
How have you found the transition from full time designer to developing your own style and finding your voice and style as an artist/illustrator? Was illustration something you've always been interested in?
Much like a very realistic rollercoaster; where you have to wait patiently for a while if you want to get on a really good ride.
Illustration is something I had a slumbering interest in throughout my studies, but I voiced it more through graphic design, often doing screen-print personal projects outside of course-projects. When I began working at Designbridge I met a few illustrators there, one being Charlie Davis who soon left to be a big time illustrator, but whilst there introduced me to a Wacom Cyntiq tablet, letting me borrow his and starting me on my digital illustration journey, and I've kept going since! I always admired the unique skill-set of illustrators I'd meet, and not being shy of putting some work in myself I kept cracking on to try get better, making some embarrassing work on the way…
Whilst I was a designer I would cram illustration wherever I could, which would mostly be in the evenings in my old studio as I didn't have the tools at home, so now it's nice having evenings free and getting a bit more sleep. I think because of this, when I transitioned to full time illustration I really threw myself at it with energy I hadn't had before. It's been a great past year for developing my style and gaining confidence in my own ability. I'm trying to slow down a bit now and be more thoughtful, I don't feel the need to finish an illustration every day but I make sure I'm always working towards something.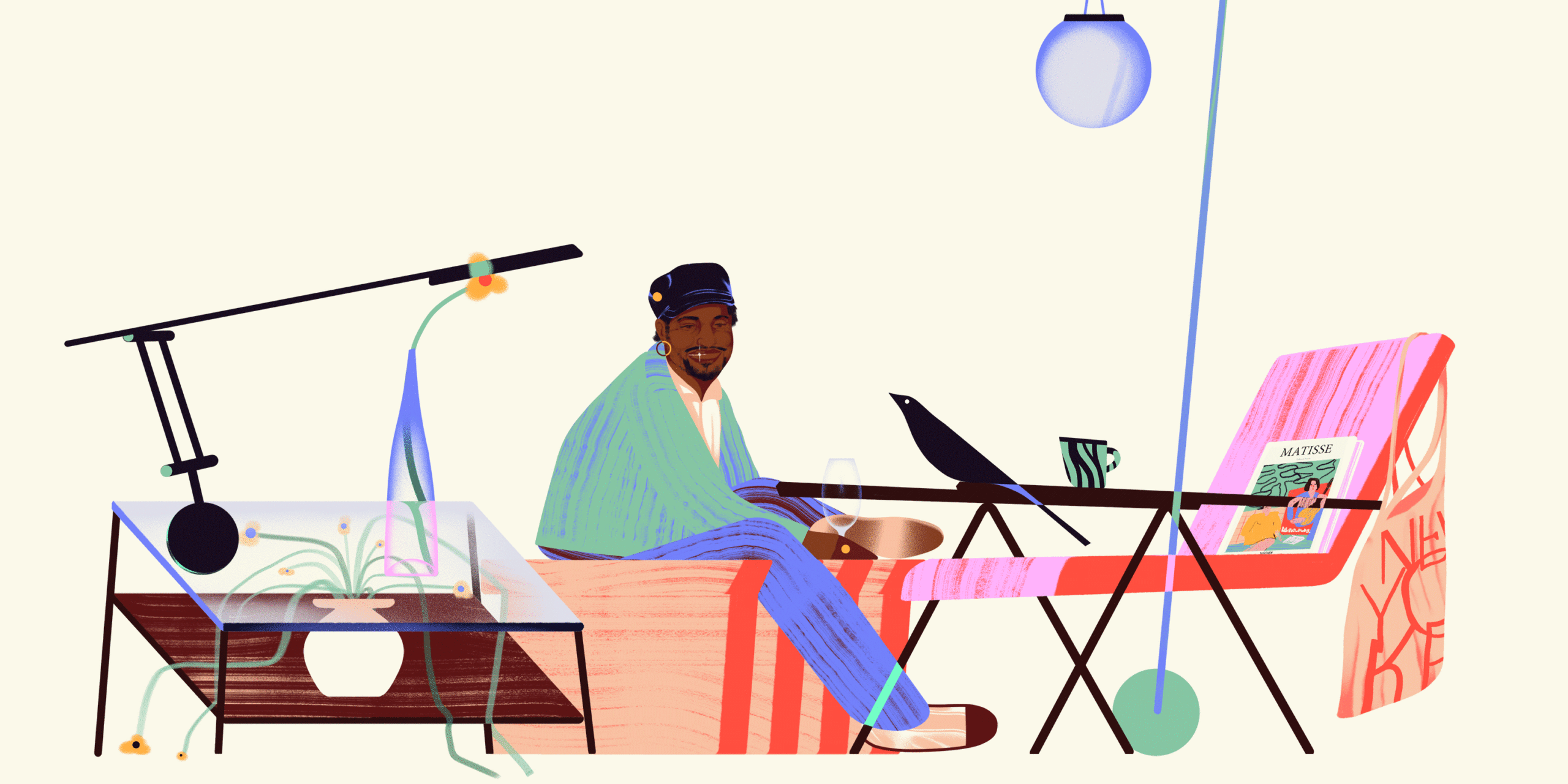 What drives and inspires you to do what you do?
What drives me mostly is I'm too far down the line to turn back now! I do have a lot of self-belief that it's all going to work out well, mainly because I know I can commit to it without getting tired or bored like other things I've tried in life, so I figure I best keep cracking on!
I really do love the autonomy of illustration and how you can build your own world with it, so perhaps this is what inspires me the most, whilst it offers me total escapism at the same time.
What's your favourite type of project to work on?
I really like working on anything that I'm familiar with, for example I'm really into a Westfields commission at the moment. I like that it's a service I've used for years, so there's a slight pinch-me feel to now be contributing to it. I like that I get to draw a diverse range of people for it, and I find shopping quite funny so I enjoy the story-telling element of this.
I also love a project where the work has different outputs; digital is great but I'm excited to see my illustrations on giant cut-outs, printed on fabric, painted on murals or etched in fine crockery- who knows!
How important is it to create personal work?
For me- the most important thing of all time! I studied Graphic Design, and then worked in Graphic Design, so all of my illustrations have always been personal work I got too deep into creating to turn back on.
Without my personal projects I wouldn't have ever got a commission or representation. I'm also learning that many art directors will commission closely to what they have already seen, so I'm trying to create a project which hasn't been commissioned yet, but one day hopefully will.
What advice would you give to people creating passion projects?
Give yourself regular rules to stick to- whether it's the brushes you use in photoshop, the way you draw faces or even the palette you typically draw from. Then with each project, break a rule minutely! I find this helps me get out of a comfort zone and develop my style, so a personal project becomes a useful tool to me and helps me develop creatively.
Sometimes I go a bit too fast with this though so I'm strengthening my rules, and making my personal projects more like collections, rather than single illustrations – I find this keeps a coherence and helps me think on a bigger scale.
I also tend to not ask for feedback if I'm doing a personal project as I want it to be in my own vision- but I find it's still important to be fairly self-critical when doing so; hence your rules give a good framework to understand your own work. This is good for getting to know your own intuitions so much.
What kind of work do you like /want to be creating?
I mostly want to work towards a good long-standing relationship with a client, where the work becomes synonymous with a brand for years, whether it's a restaurant chain, a museum or a retail name- anything which the branding and illustration are married partners in the project.
And last but not least…Dream clients?
Something I always find quite hard to answer as any job really is a dream job. I am learning I really like to see illustrations out and about, in spaces I am familiar with. I also love any sort of British heritage brands, and I would love to offer my authentic passion for their work.
With that being said, my dream clients right now are- Paul Smith, John Lewis, Royal Mail, The Guardian, Penguin and a Google header.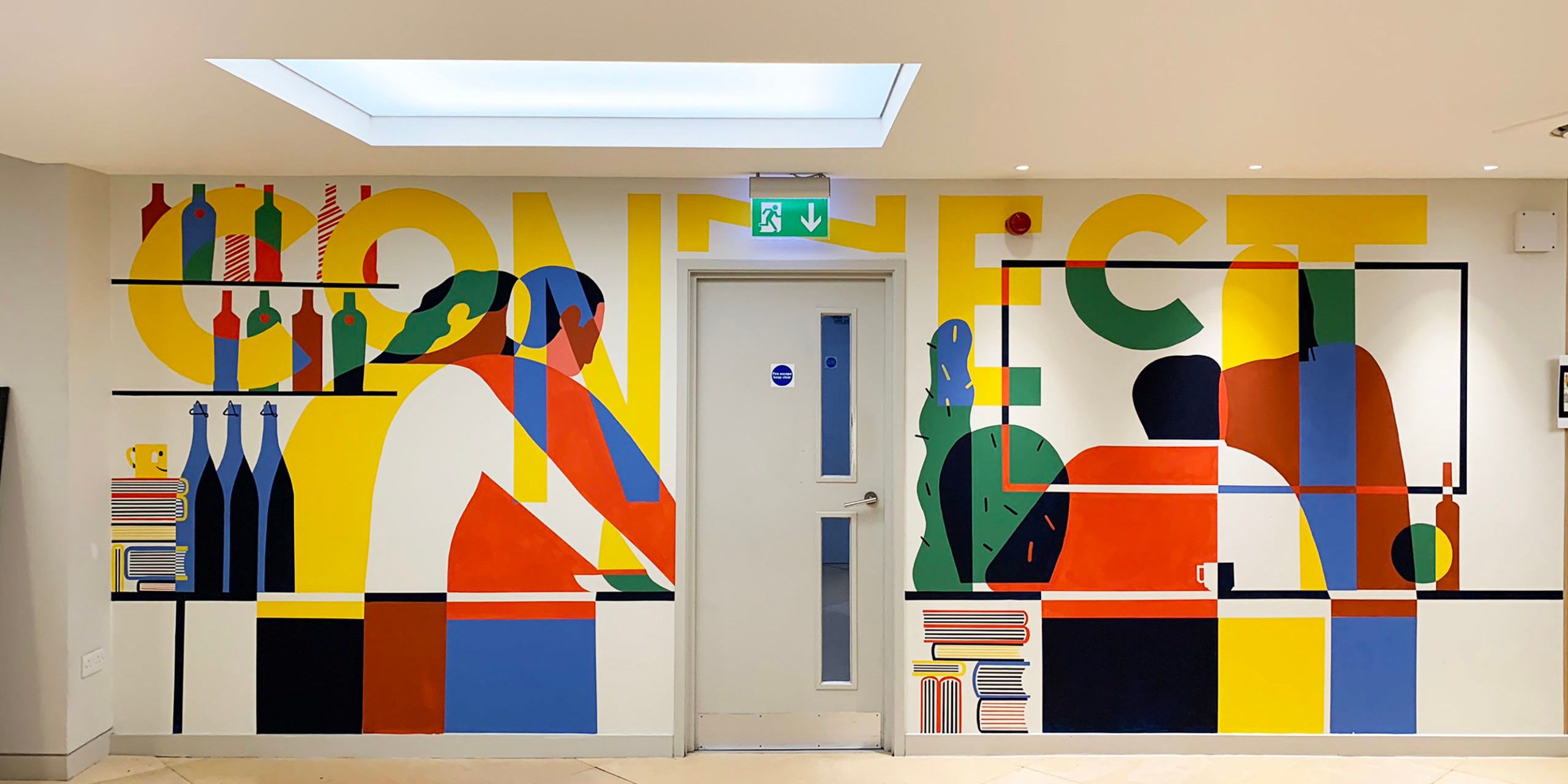 What We Do
Solving creative problems with strategic thinking, bespoke teams, and expert execution View the Collection