Give Me Space
In this new sc-fi epic film by Leanne, our hero gets a text from a friend, who has found a new map to the edge of the earth… and embarks on a journey to the edge of the earth and beyond!
Leanne has created a wild and wonderful film using her fabulous craft, imagination and loads of laugh out loud moments, all backed by equally fantastical sound fx and music by Box of Toys Audio.
"Give me space was sparked from the idea that I wanted to create a short about a flat earther who wears a tinfoil hat. I liked the absurdity that he's clearly into conspiracy theories but isn't fazed by all the weird and wonderful things he travels past on his journey as he's too busy looking at his map.
Even when he finds what he's been searching for he misses it and falls off the earth, only to be picked up by other tinfoil hat people. I like to think this has also happened to them, so they hang around waiting to save others who have similar fates"
Explore the Roster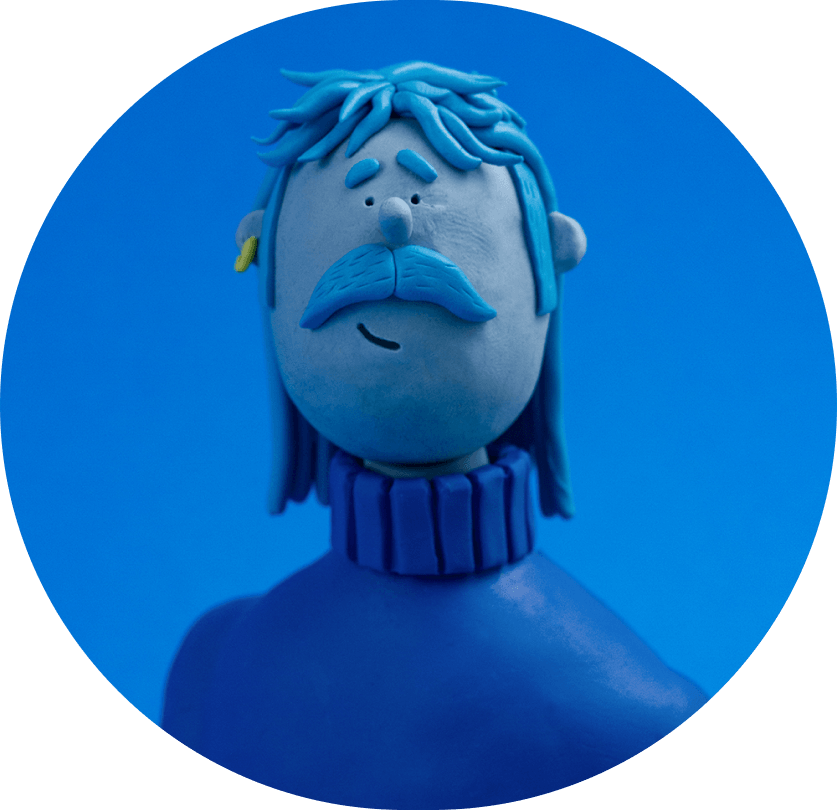 Meet the Futures
We support the next generation of Creative Talent through our Futures program
Explore the Roster
View the Collection