Johnnie Walker Blue Label
A unique illustration for a limited edition whiskey.
Justin Poulter was asked to create artwork for a limited edition bottle of Blue Label, Johnnie Walker's most premium Whiskey. The brief was to come up with an eye catching and unique design that featured some of South Africa's most well known natural phenomenon. The bottle was promoted and sold in South Africa as a featured artist collectors edition.
Justin used his native knowledge of South Africa to create an intricate design with a style reminiscent of tattoo illustrations, in-keeping with the brand's forward-looking attitude.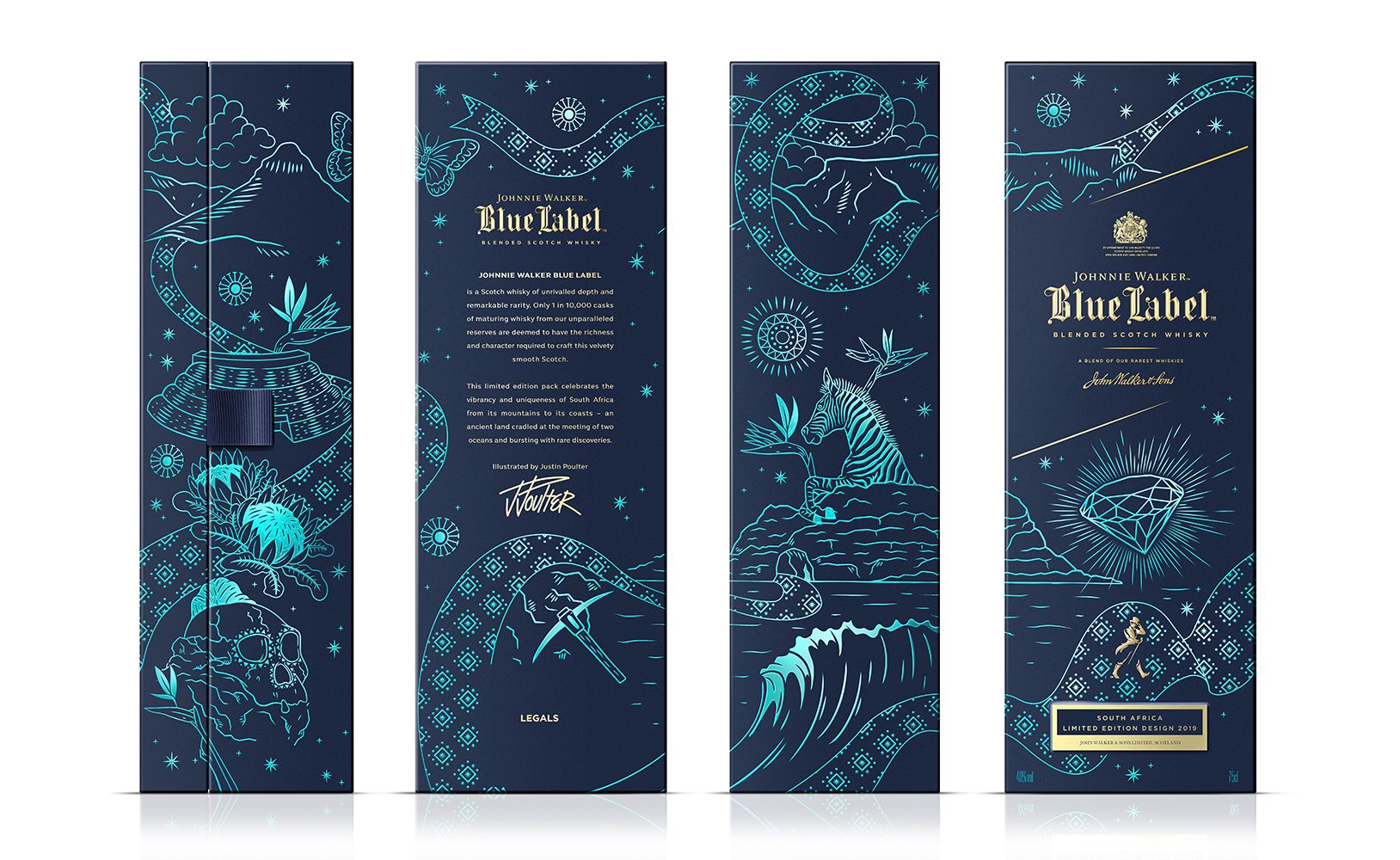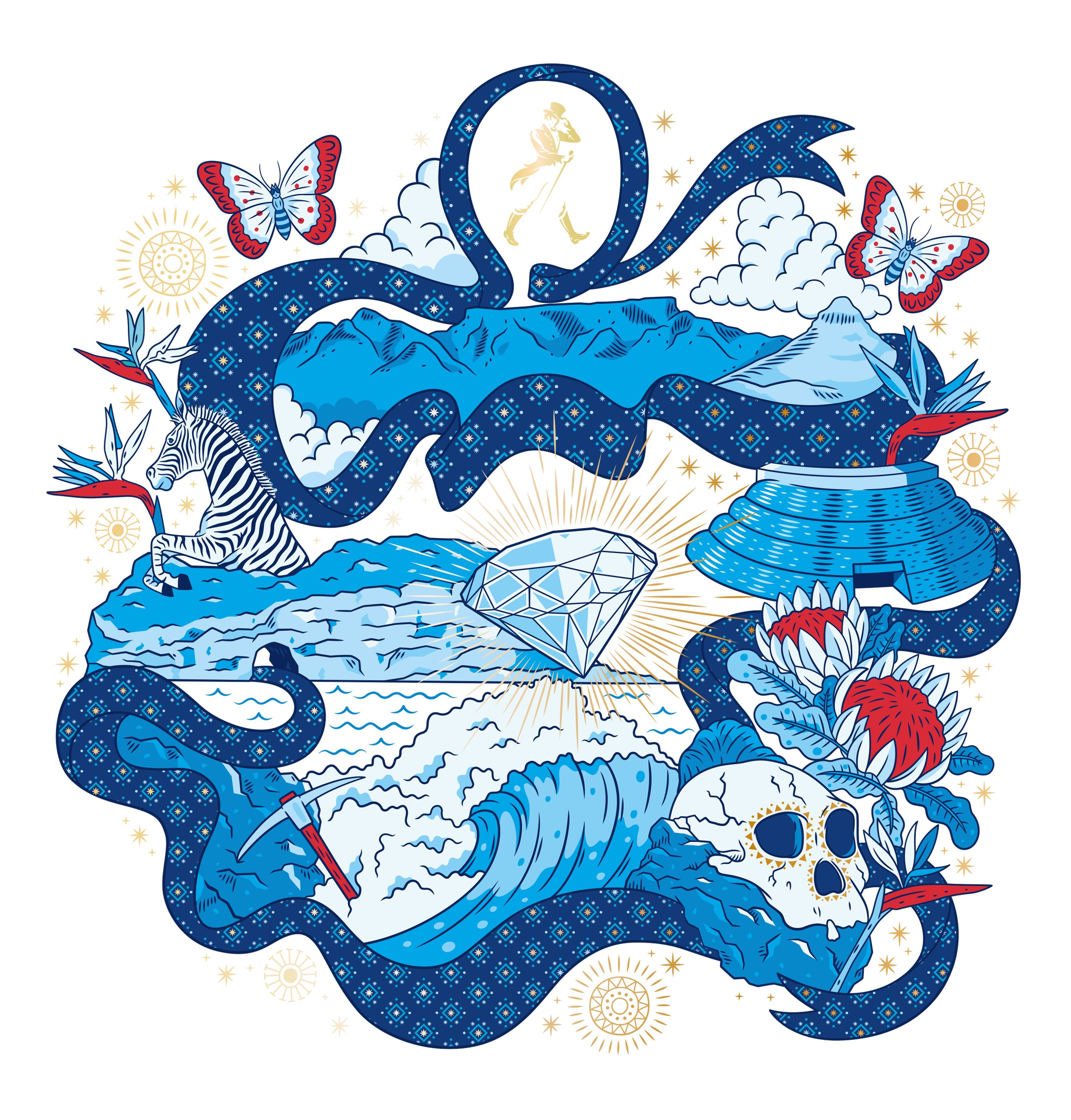 Explore the Roster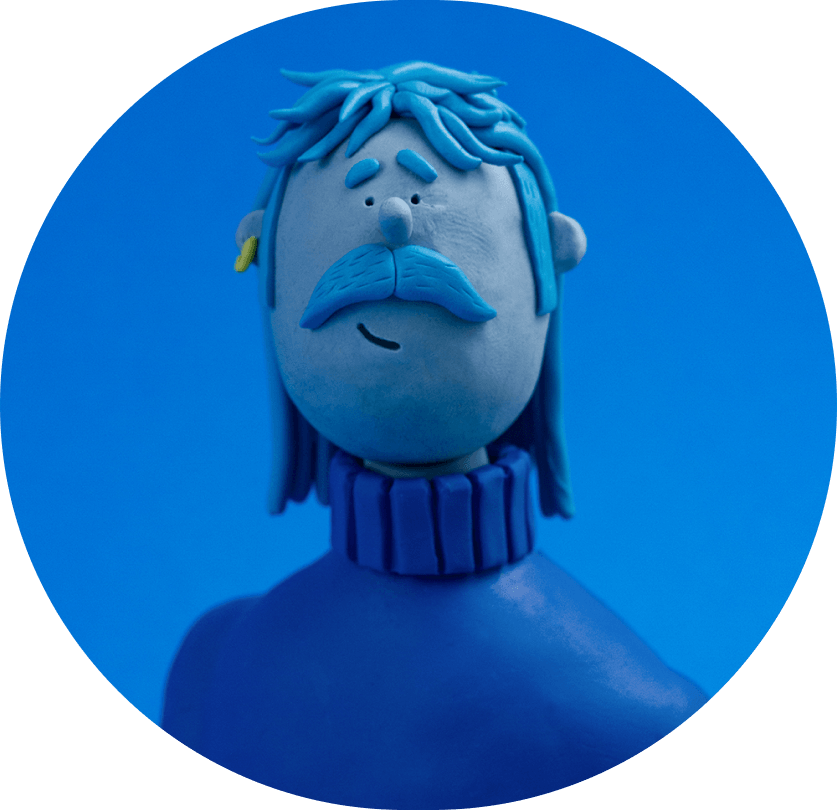 Meet the Futures
We support the next generation of Creative Talent through our Futures program
Explore the Roster
View the Collection