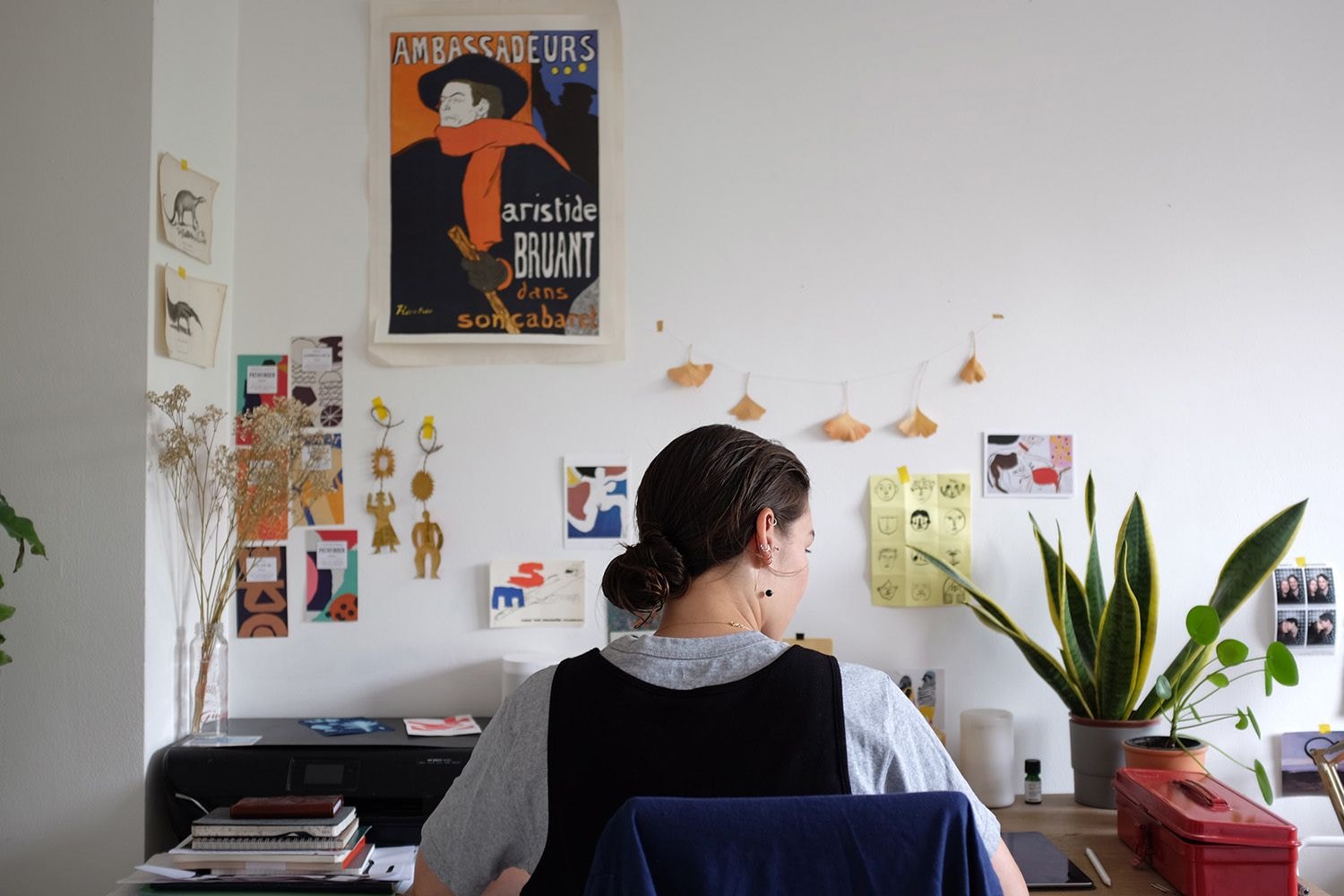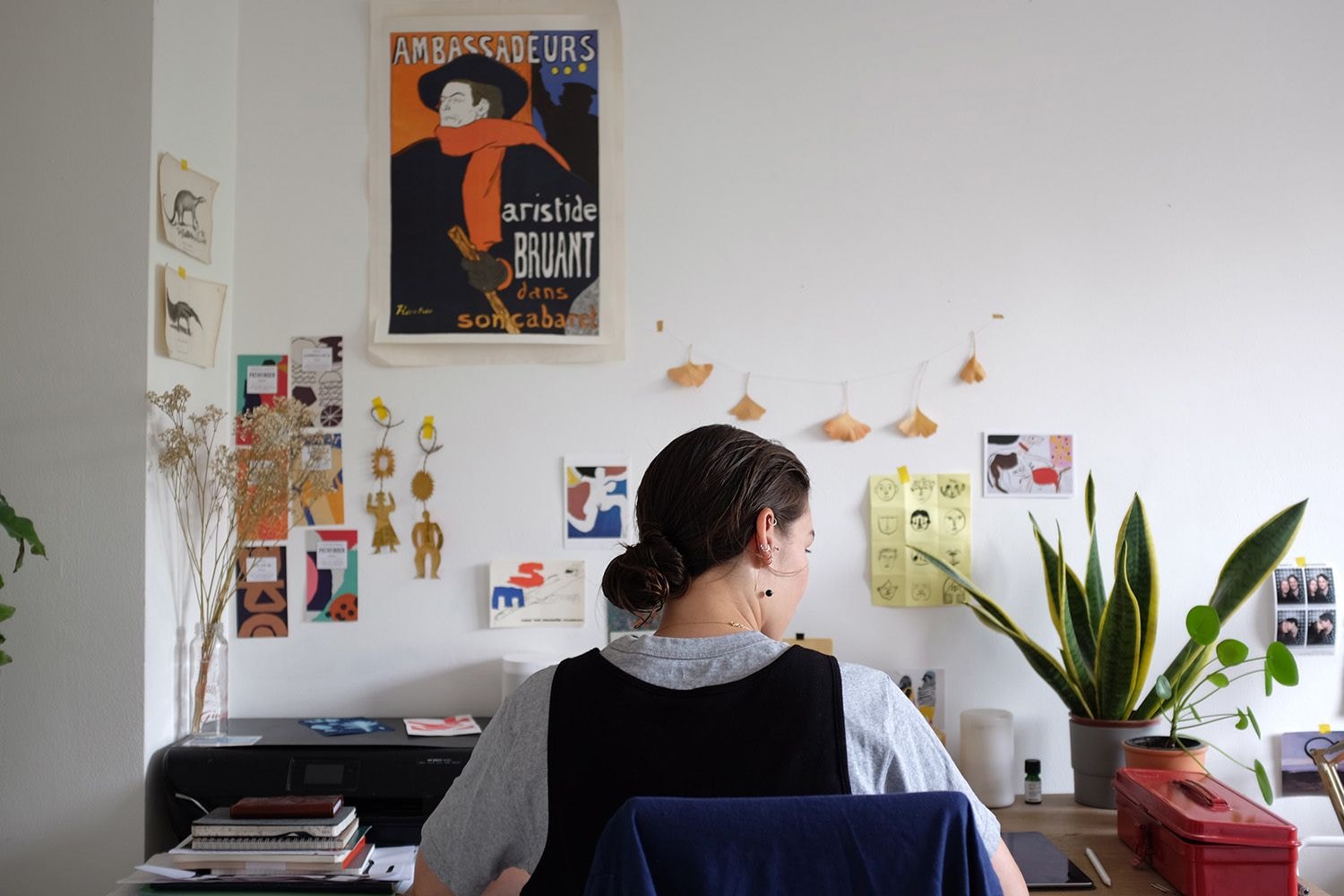 Introducing: Jordan Amy Lee
Illustrator Jordan Amy Lee has joined our Futures roster! We sat down with her to talk about her journey so far, her love for finding the beauty in every day objects & moments, and how her minimalist design aesthetic has caught the eye of top major brands...
Tell us about yourself, what's your story?
As a kid I was always making things: drawing, painting. I used to write stories and illustrate them on sheets of paper, which I would try and bind together into books. If I was interested in something, I would draw it obsessively; somewhere there exists an entire notepad of anatomical sketches and diagrams of frogs from around the age of 8: my frog era. In primary school I submitted a short animation I made to a Cartoon Network competition and won - resulting in a van with a huge screen coming to my school and playing my animation on a loop in the playground. A couple years on I sent a drawing inspired by the Studio Ghibli film Ponyo to National Geographic Kids' magazine as they had a big spread about the highly anticipated (by me) upcoming film. They responded by sending me a whole box of art books related to the film to say thank you. Fast forward a few years and I was having sketchbooks confiscated in class and getting in trouble for doodling all over my homework. Luckily I'm pretty stubborn and carried on until it became something people actually paid me to do for a living. The world works in mysterious ways!
I grew up in South London, which is where I live now, and I studied illustration at Falmouth University in Cornwall. I graduated in 2019 and started receiving commissions for work shortly afterwards, and since then have been working as a freelance illustrator.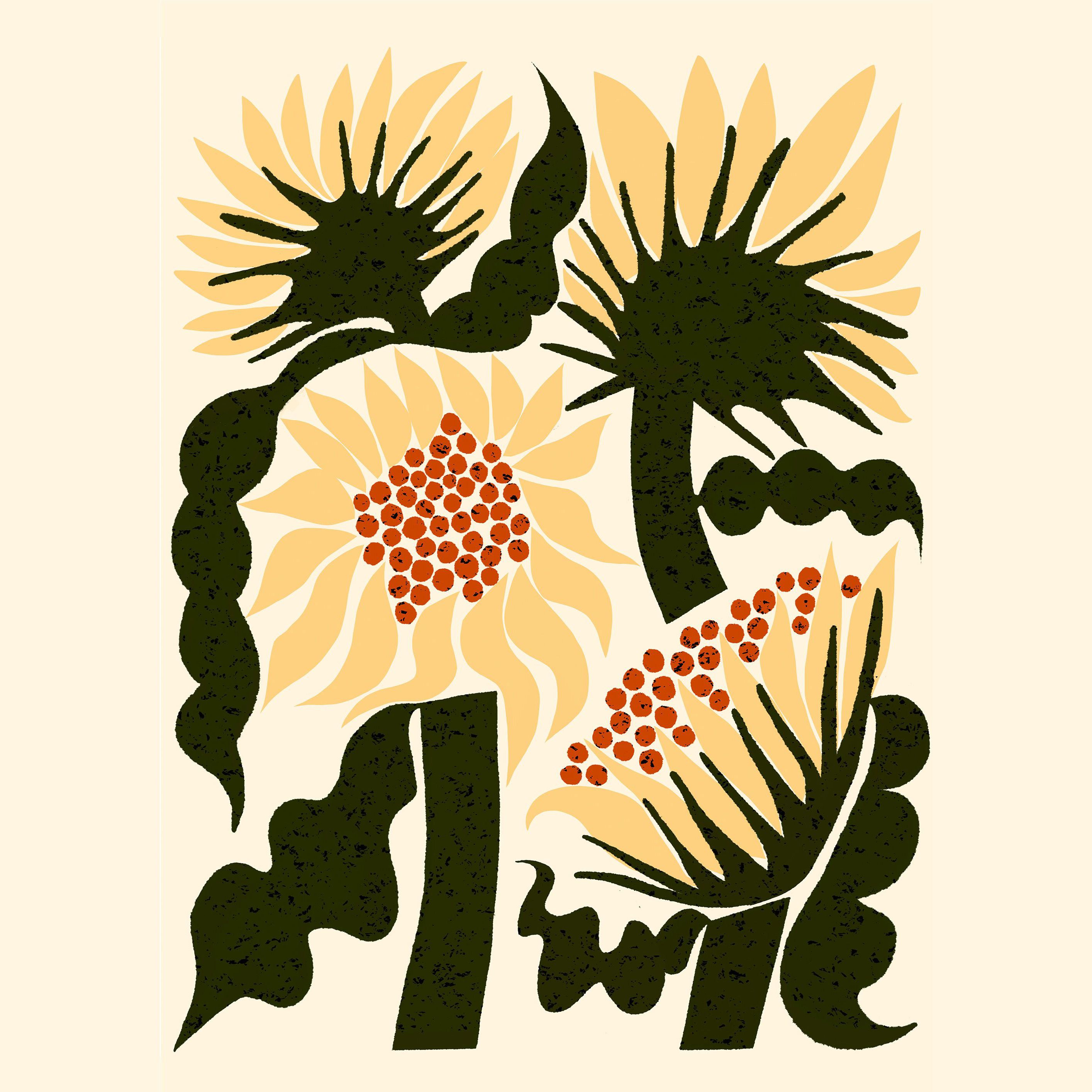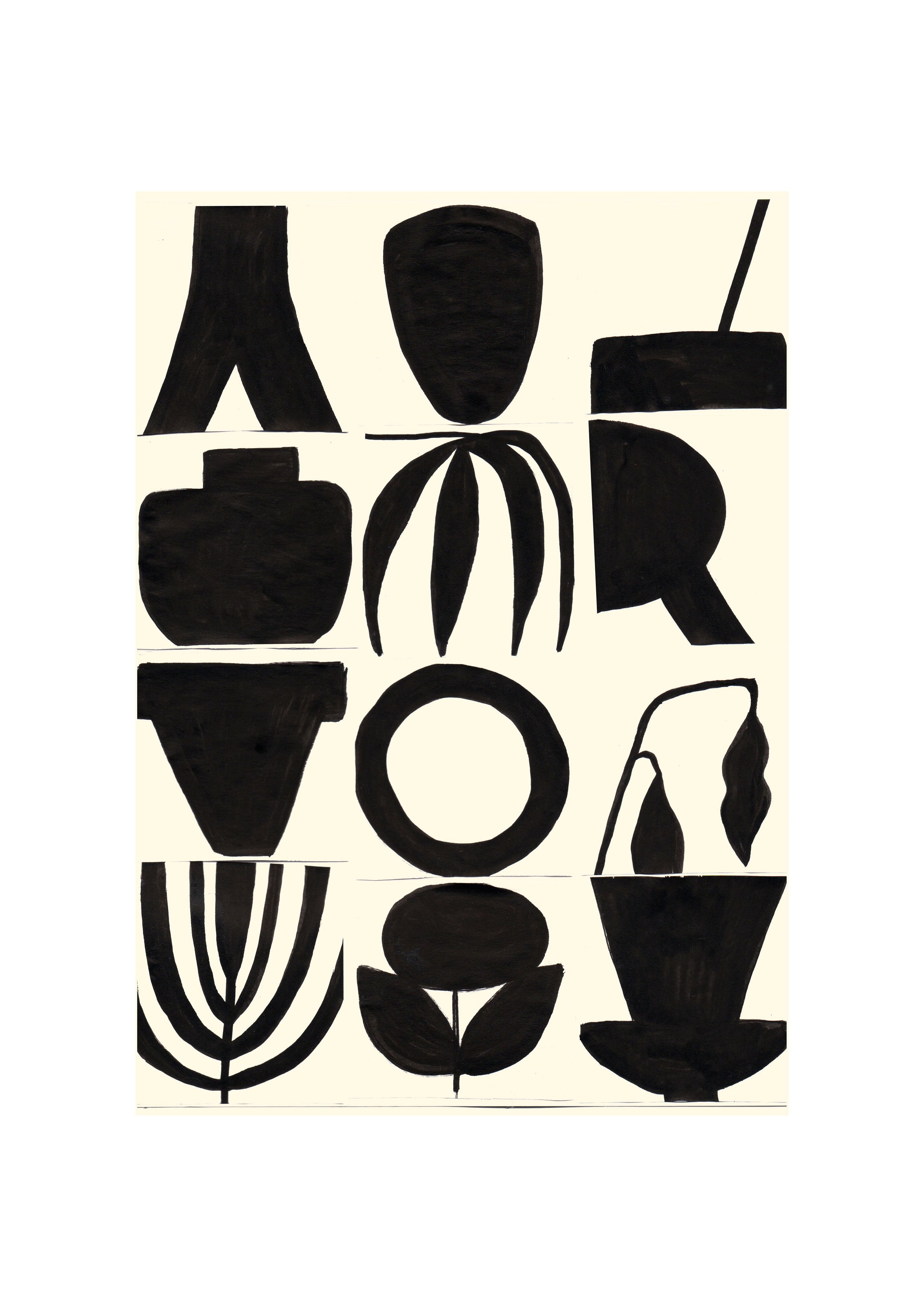 Your work is very bold and minimalist, where does your inspiration come from?
A lot of the time I tend to be drawn to design, or more illustrative graphic design work. I think designers have a precise eye for detail and composition which can translate to some pretty great artwork (think Paul Rand's posters / book covers). It also clicks with me as someone who prefers to create work with a flat perspective — for some reason I find comfort in seeing work laid out graphically on a page, existing in a single plane rather than with loads of different things going on. I tend to focus on one thing at a time; for example, if a flower or a piece of fruit - anything visual - catches my attention, I will want to illustrate that thing and nothing else until I've done so. I enjoy taking a moment to appreciate the beauty in ordinary things. For these reasons, mid-20th Century graphic design is definitely one of my biggest inspirations as much of it utilises simplified forms and minimal compositions against a bright and bold style that I really love.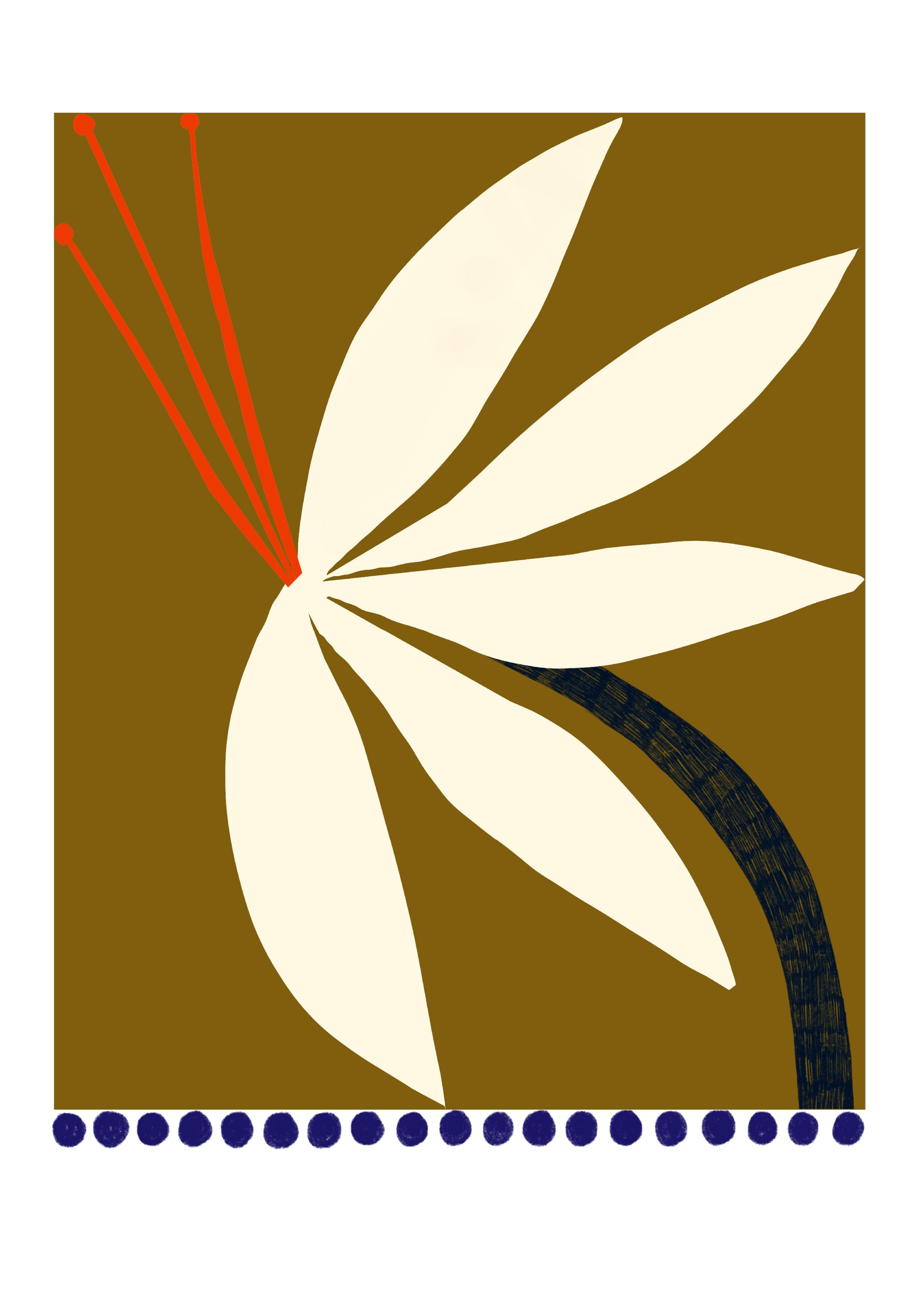 How did you get into illustration and why?
It's a cliché but I've always been a creative person, and was always going to pursue a creative career. When I was trying to decide what to study, I kept seeing "Illustration' pop up on uni websites but would often disregard it in favour of courses such as graphic design; it felt more stable to me, as I didn't understand what a career in illustration meant at that point. Eventually I started to research illustration degrees and immediatelyrealised that it was exactly what I wanted to do. I was studying fine art at sixth form and managed to convince my teacher to let me experiment with lino and mono printing, collage, and ultimately a more illustrative style of working. This enabled me to build up a substantial portfolio of illustration work rather than the oil paintings and realistic sketches I was expected to be doing.
Last year your illustrations were featured in Miranda York's book 'The Food Almanac'. What was the process like working in this way? What do you need to consider when creating work for physical forms?
It was such a nice job. I was sent a chapter or two at a time, whenever the writers/editors had finished with them, and was told where the illustrations needed to be on the page; I could interpret the rest pretty much how I saw fit. The placement of the illustrations was definitely crucial to creating a physical thing. Things can get lost in the gutter margins for example, which of course is hard to visualise when you only see the page mockups on a flat spread.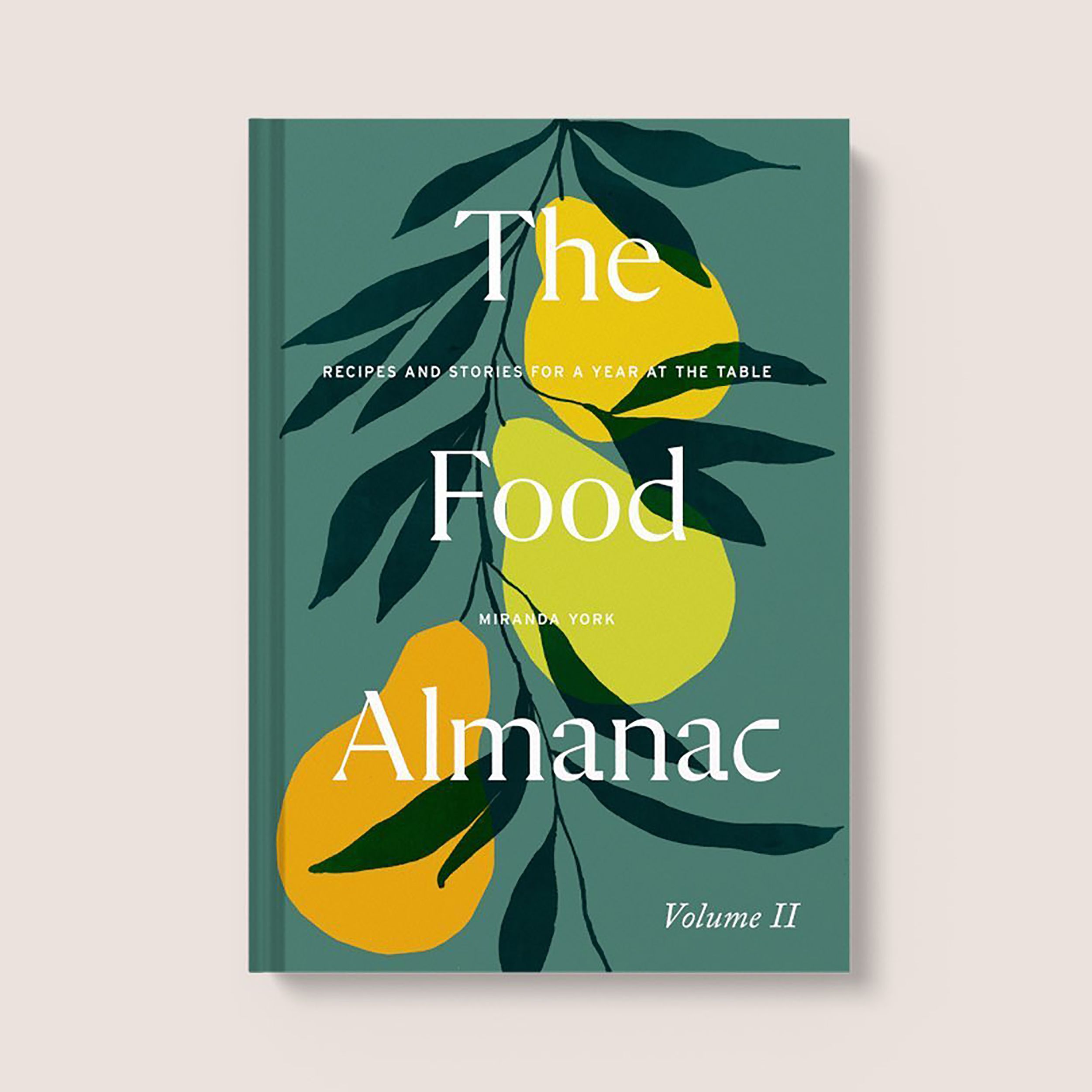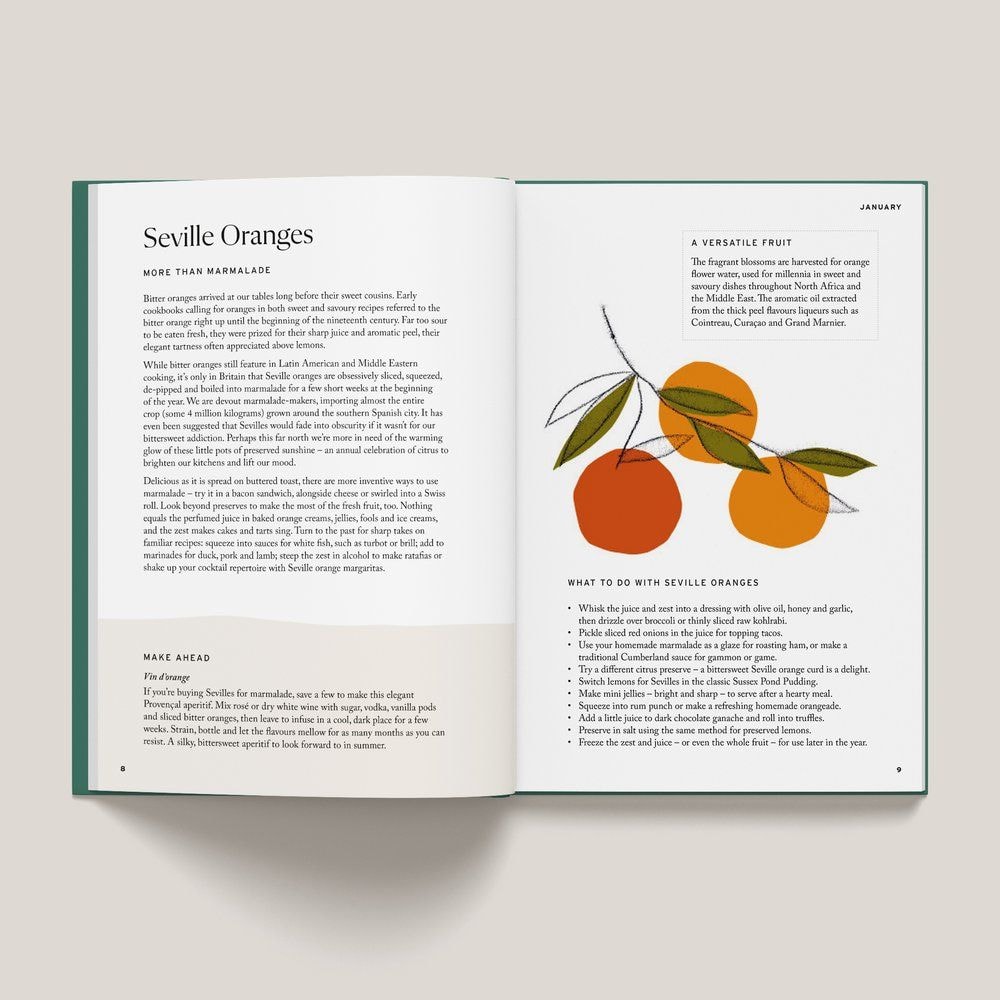 "Things are never boring because each job presents you with an entirely different set of challenges and rewards."
Which piece of work you've made so far gives you the most satisfaction and why?
I designed the packaging for a subscription box by a company called Alltrue. It was the first job I'd had of that sort, where I had to think about the way my illustrations would work on a 3D object. When I was creating the design I made miniature nets of the box out of paper so that I could work out how the pattern would fit together once the box was assembled and opened up, which definitely took me a little while! Seeing the finished product was super satisfying in the sense that all the work paid off and everything came together successfully.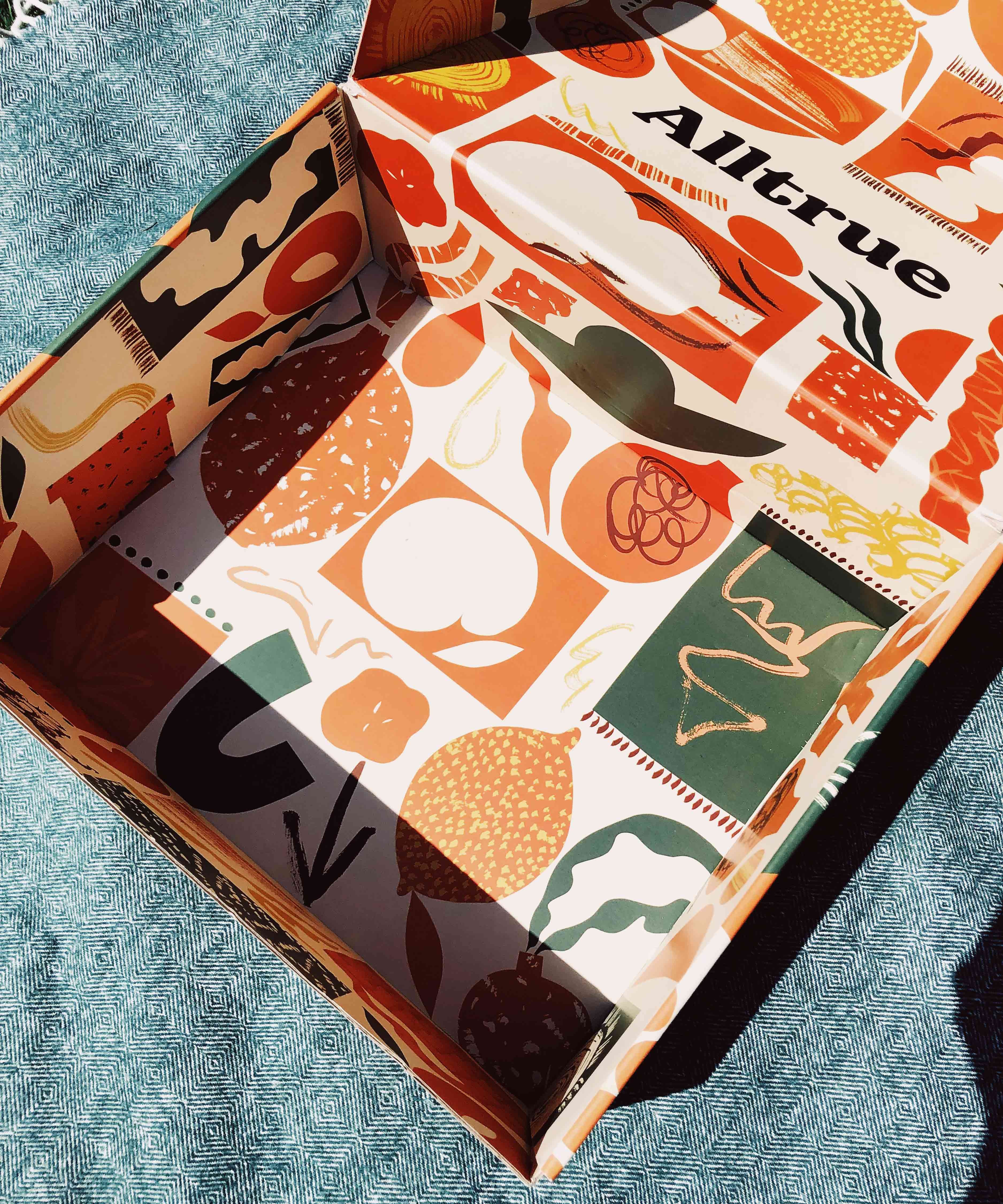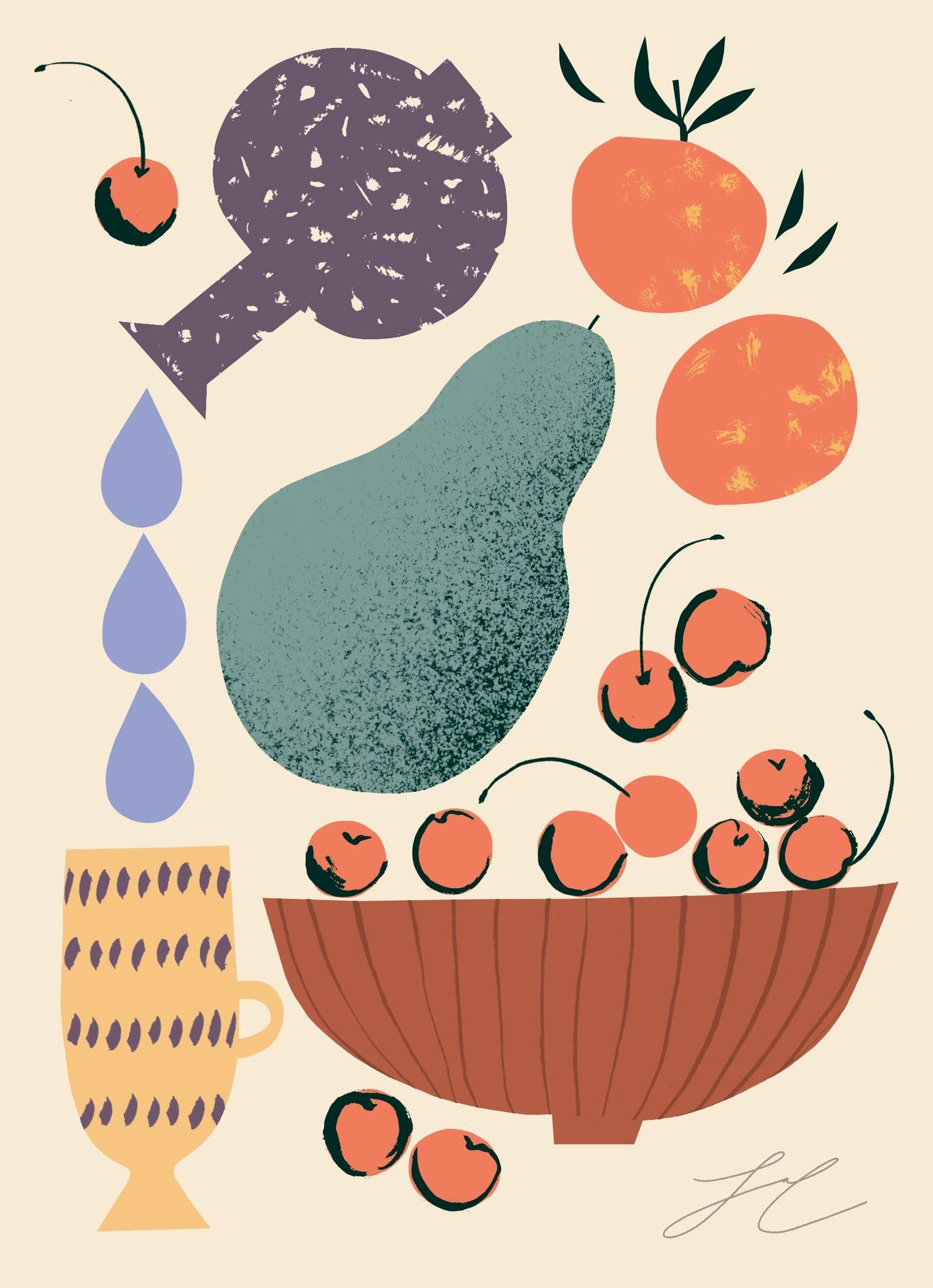 You were in residence at Una St Ives last summer. What were you creating and what was your process?
I created four pieces of art depicting the landscapes and quality of life across the St Ives area, which were part of an exhibition at the resort that also included some of my broader work. Having lived in Cornwall and already knowing the area I had a good sense of what I wanted to capture, but through working with Una I was able to strengthen my connection to the county. Last year I was taken on a tour of the artistic scene in St Ives, visiting Leach Pottery, Tate St Ives and the Babara Hepworth museum. It's crazy how much there is going on in such a small town, it'svery easy to get inspired there.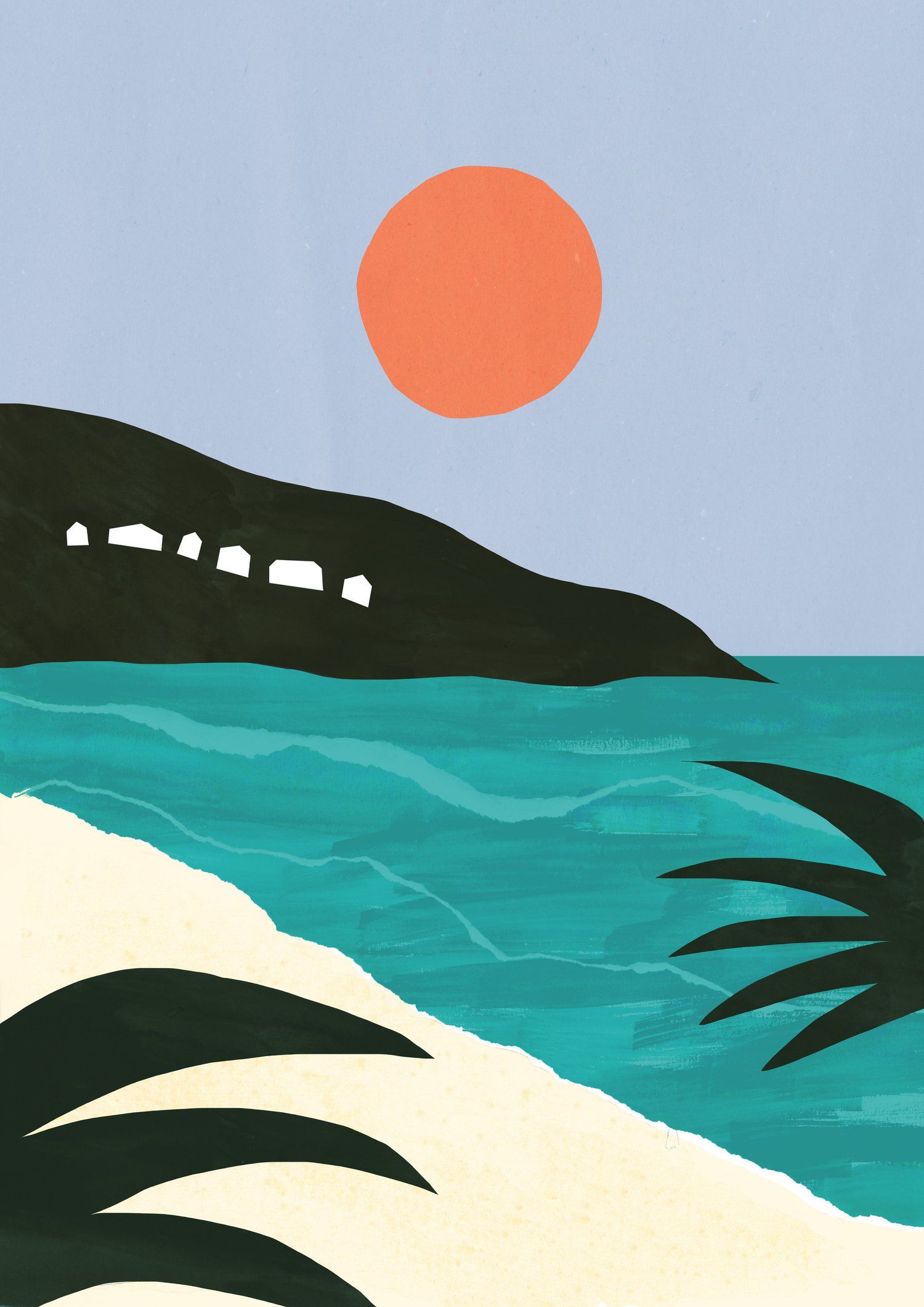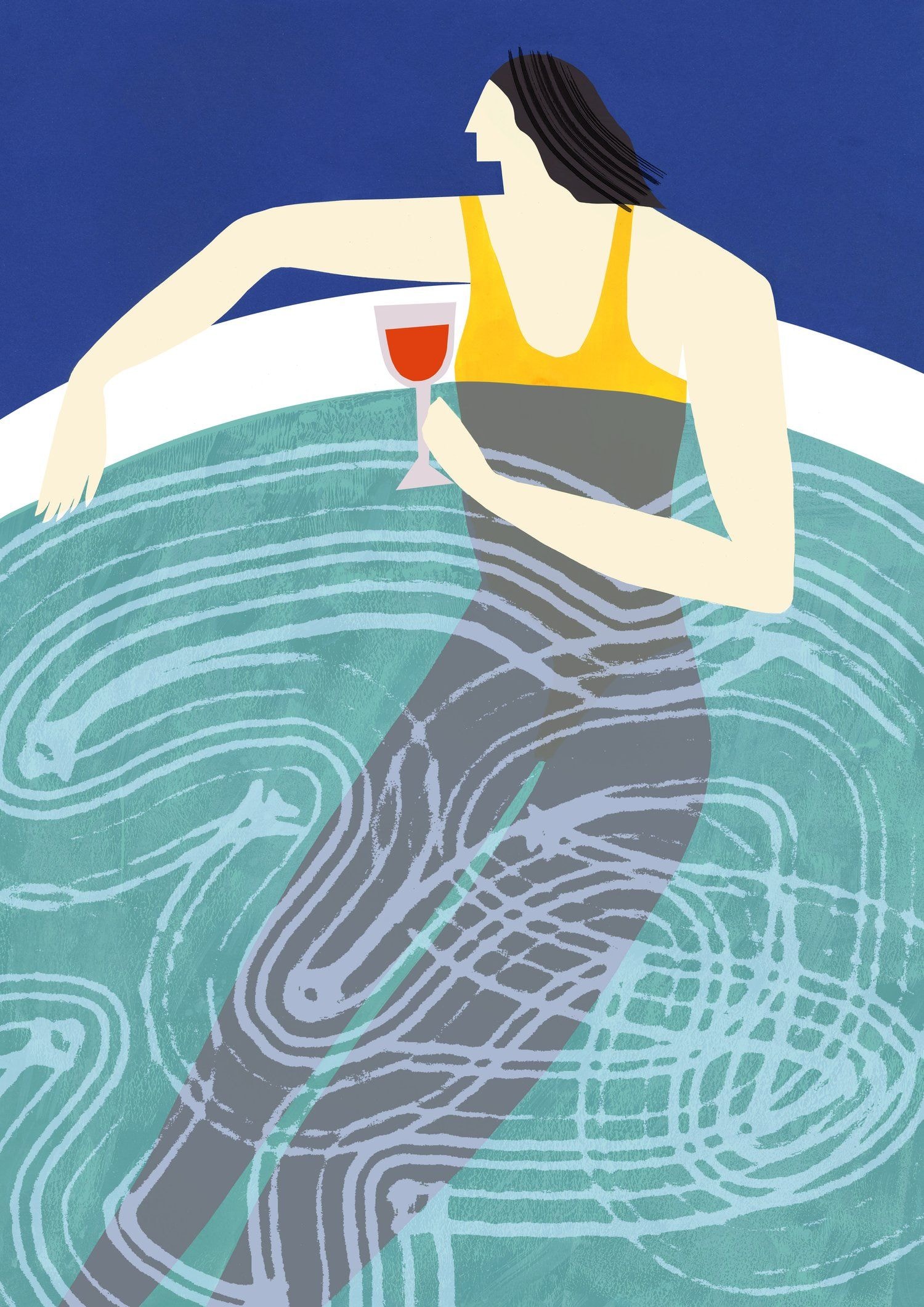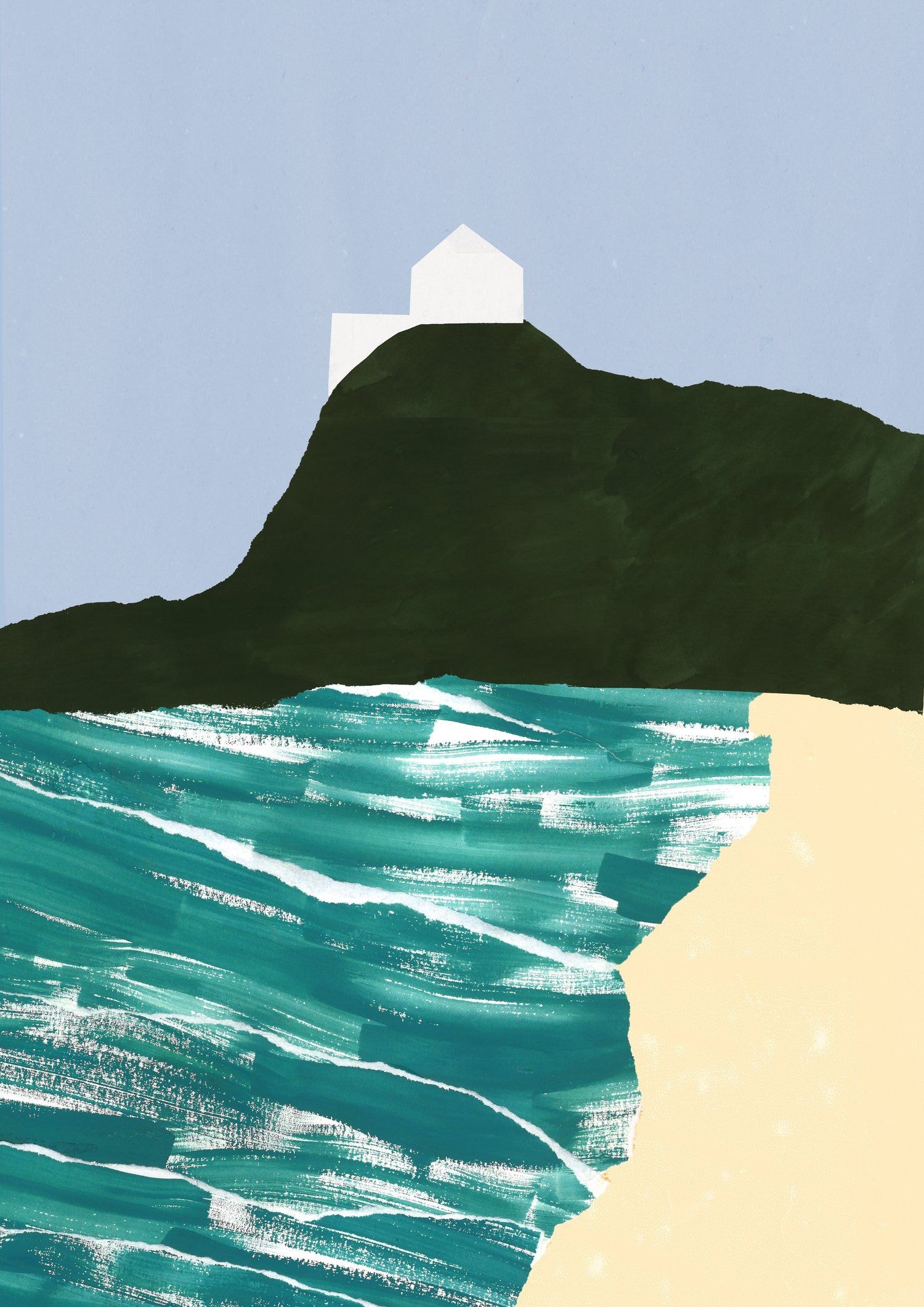 What are the events you feel pushed you and helped you develop your craft?
I was part of the D&AD New Blood show upon graduating and was chosen as 'One to Watch' for illustration. It made me realise that people were actually noticing my work and saw potential in it. I think since that moment and officially registering as a freelancer the main thing that pushes me is the constant urge to make better work.
As a Futures artist, what excites you most about the industry?
There is no concrete end point for an illustrator. It's not like you get your dream commission and you're like, 'well that's me done!' Things are never boring because each job presents you with an entirely different set of challenges and rewards. It's so exciting not knowing what job is going to appear in your inbox next. I have enjoyed every illustration job I've had, because the fact I am making art as my job will always blow my mind a bit. I feel very lucky.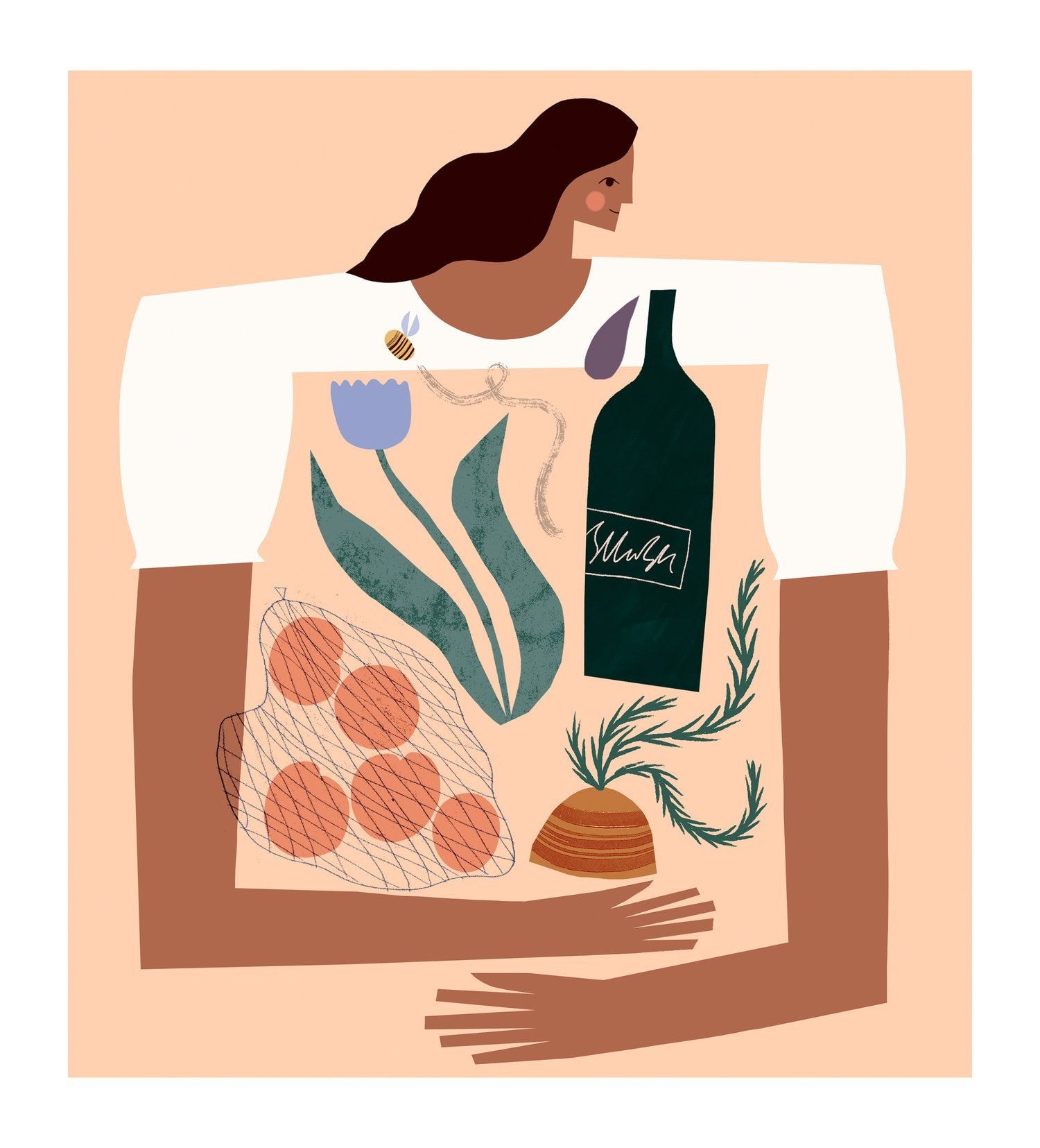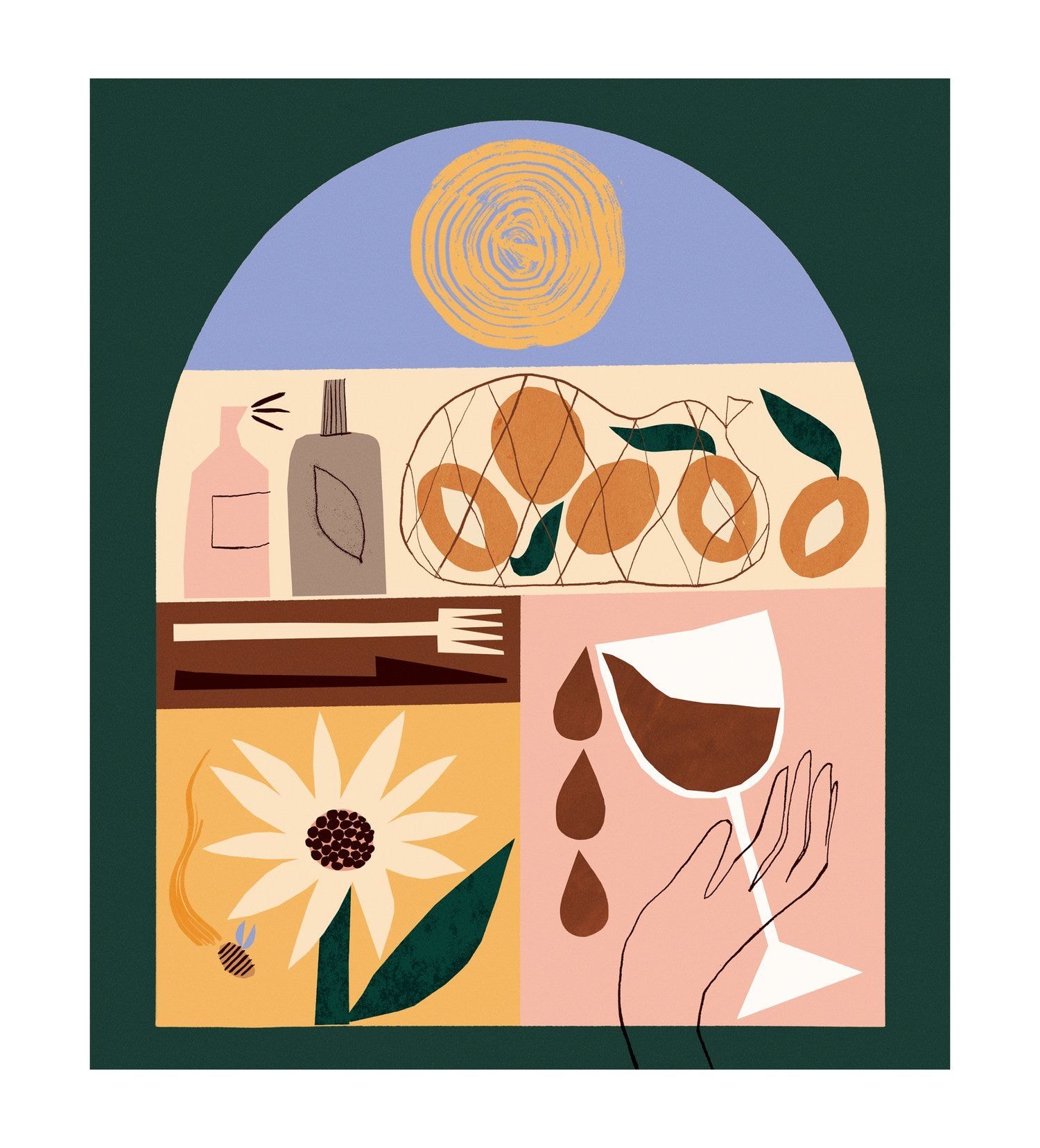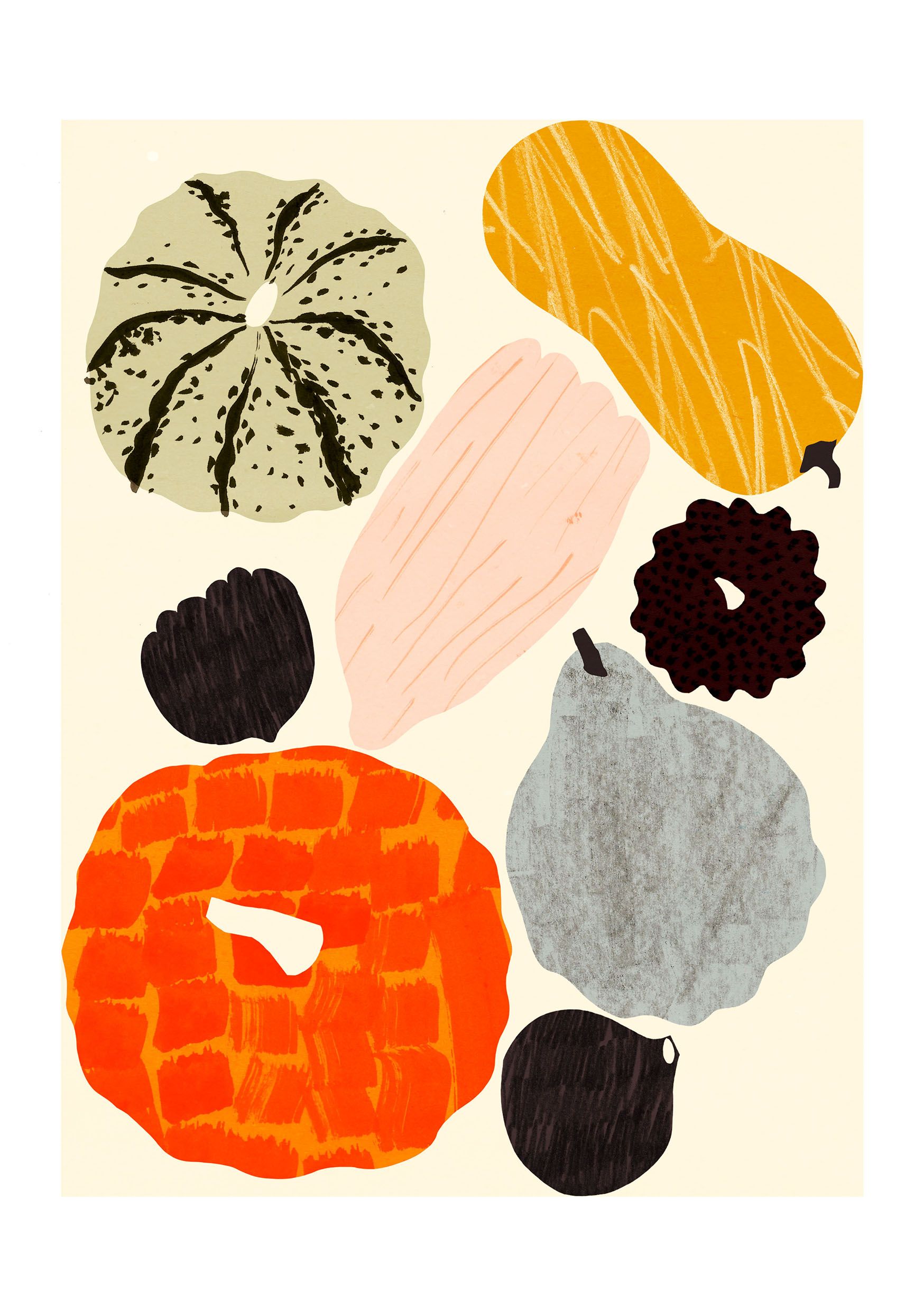 Where do you see yourself in the next few years?
The goal is to be able to go freelance full-time. The day I can do that is the day I'm able to get a dog, as I'll be at home all the time... that's a big motivator for me. I am also very keen to branch my practice out and start making ceramics and jewellery - practical things people can use and wear. I did a ceramics course last year and loved it so much, it's really rewarding to see how your style of working and aesthetic ideals translate across different mediums. So yeah, I really want to find the time for that.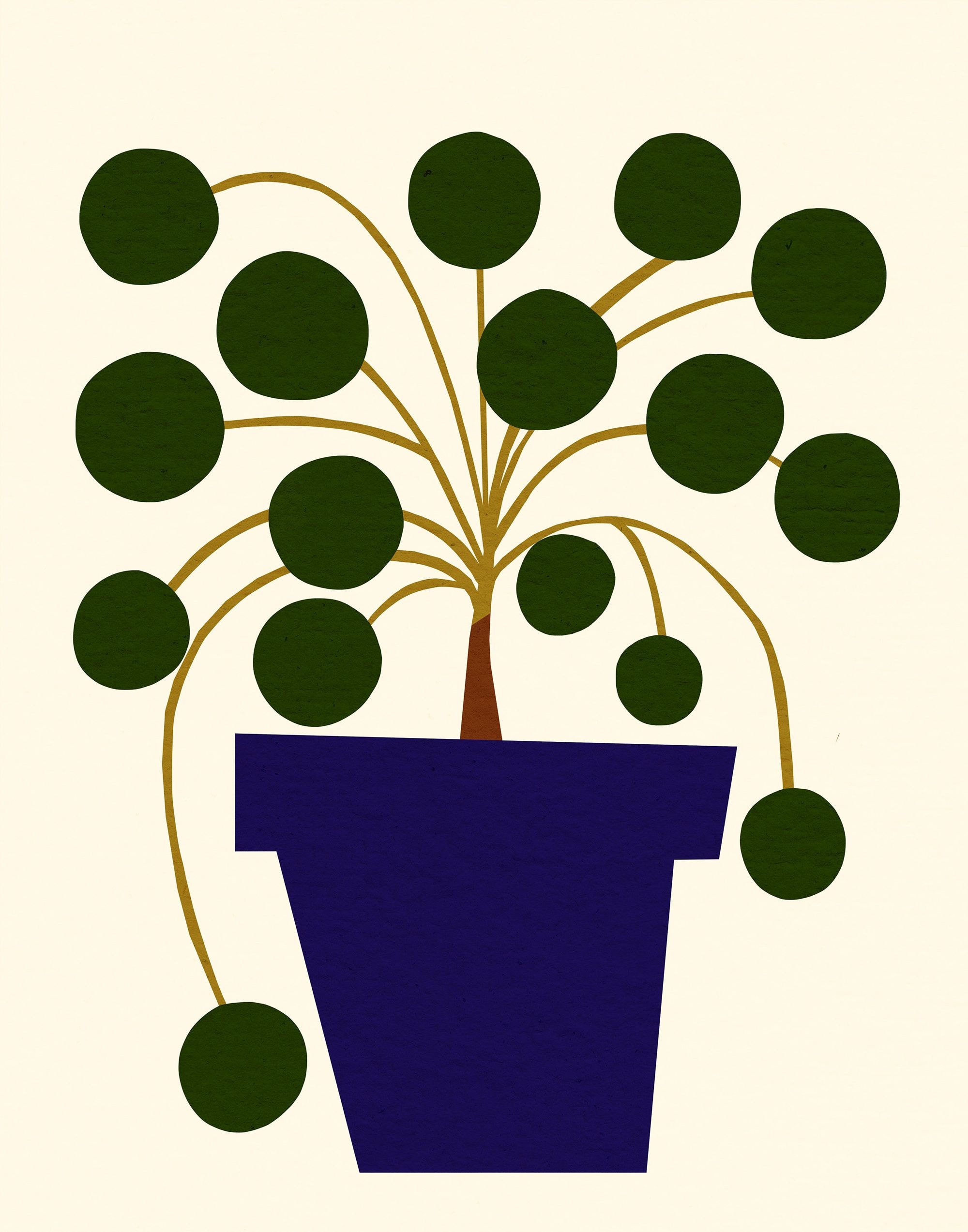 What We Do
Solving creative problems with strategic thinking, bespoke teams, and expert execution View the Collection