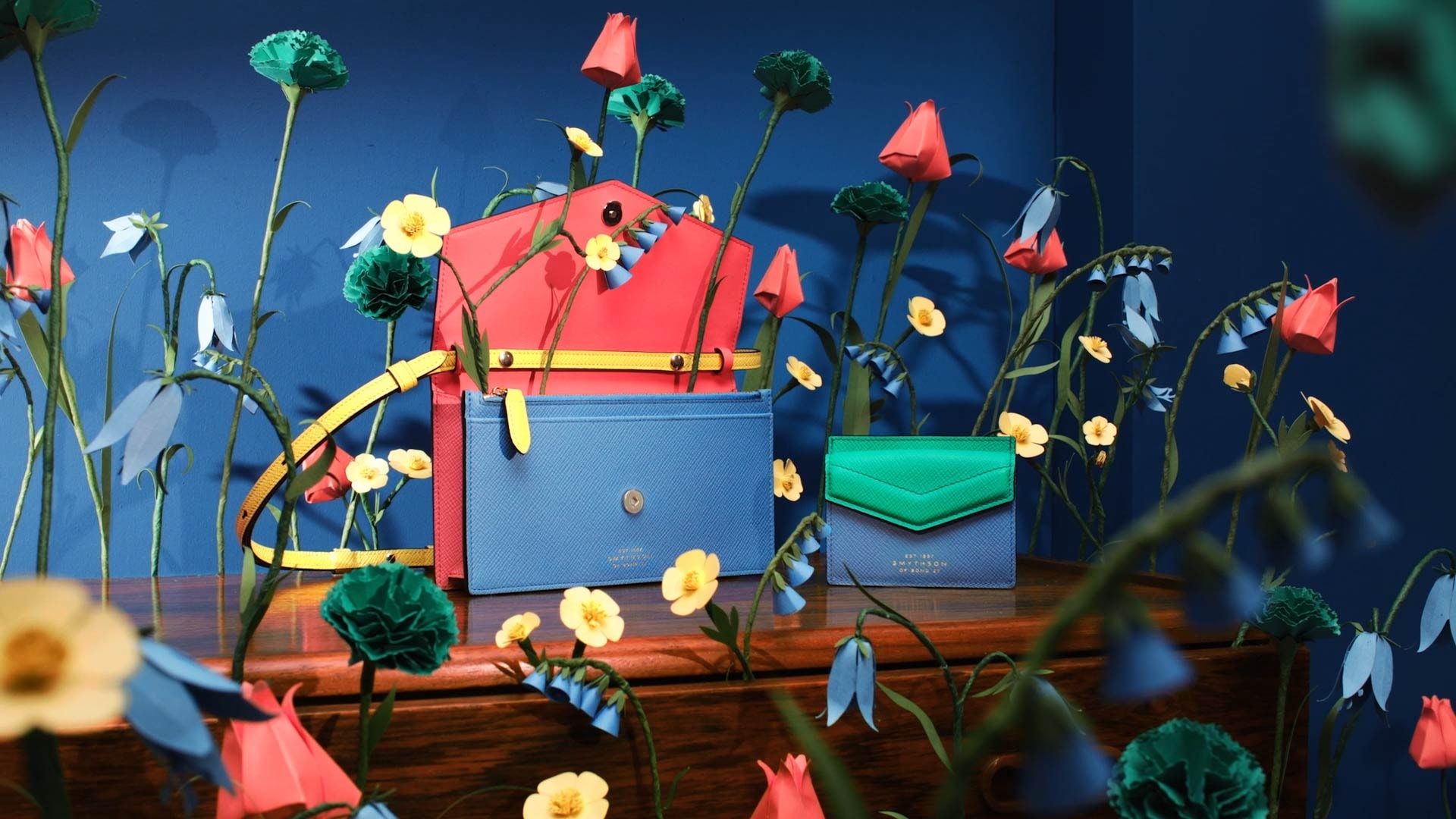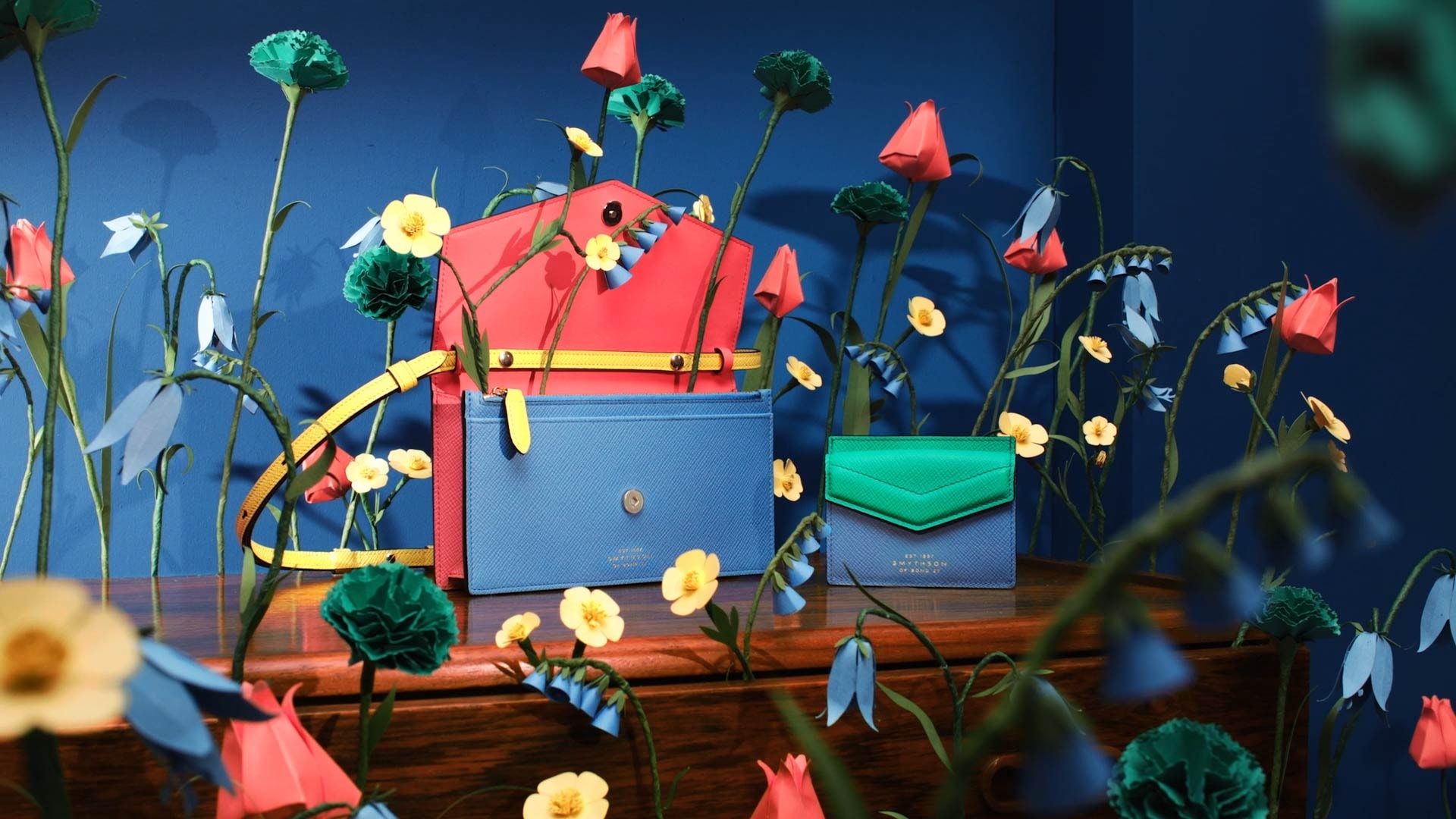 Introducing: Katy Beveridge
Our latest animation signing Katy Beveridge sat down with us to chat about where she gets her inspiration, the moments that pushed her career and what she hopes to create in the future...
Tell us about yourself. What's your story & how did you get into animation?
I started working on animation sets whilst I was at university. I'd studied illustration but had always loved building things, photography and miniatures and suddenly I found a world where all of this came together. After graduating I worked as an assistant, a set designer, at an advertising agency and with an animation collective; all things that helped me start out on my own. I won a couple of graduate awards that led to an agent and it all happened from there.
I feel incredibly grateful this is now my job. I don't think my younger self could have believed this would be my real career.
Where do you get inspiration from?
I initially went to art school because I loved paintings. Anything where the artist has built a whole world and then dropped you into it. Over time, I've found more and more tools to allow me to build these worlds. Things like camera, set design, colour grade and lighting. But still, when I want to feel inspired I go to museums and galleries, I'm a big fan of the early experimental animators like JanŠvankmajer, Ladislas Starevich and Norman McLaren-where you can really see how the process has influenced the aesthetic.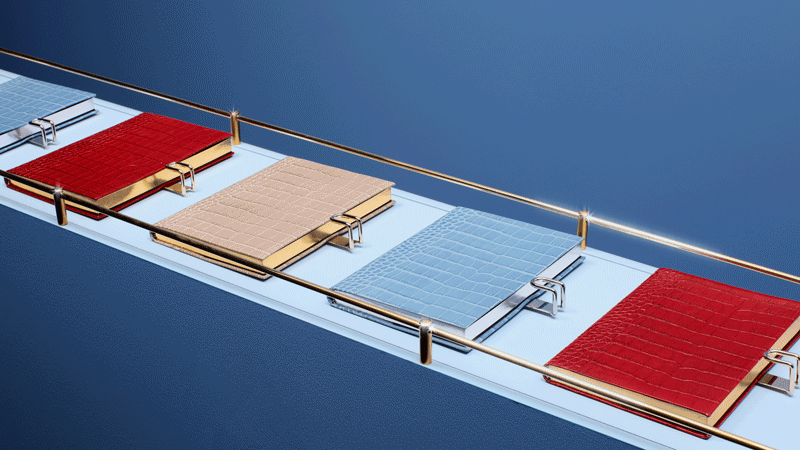 Tell us your favourite project you've worked on so far
My most recent project for Smythson. We built a spring meadow out of paper flowers. I directed, designed and built the whole thing with a very talented team. I tend to design best through making, so being involved in the whole process allows me to create a really strong aesthetic. I animated each of flowers individually with a slightly different personality and the way they moved was very much part of the way there built. We had such a great team on the shoot and it all just came together so beautifully.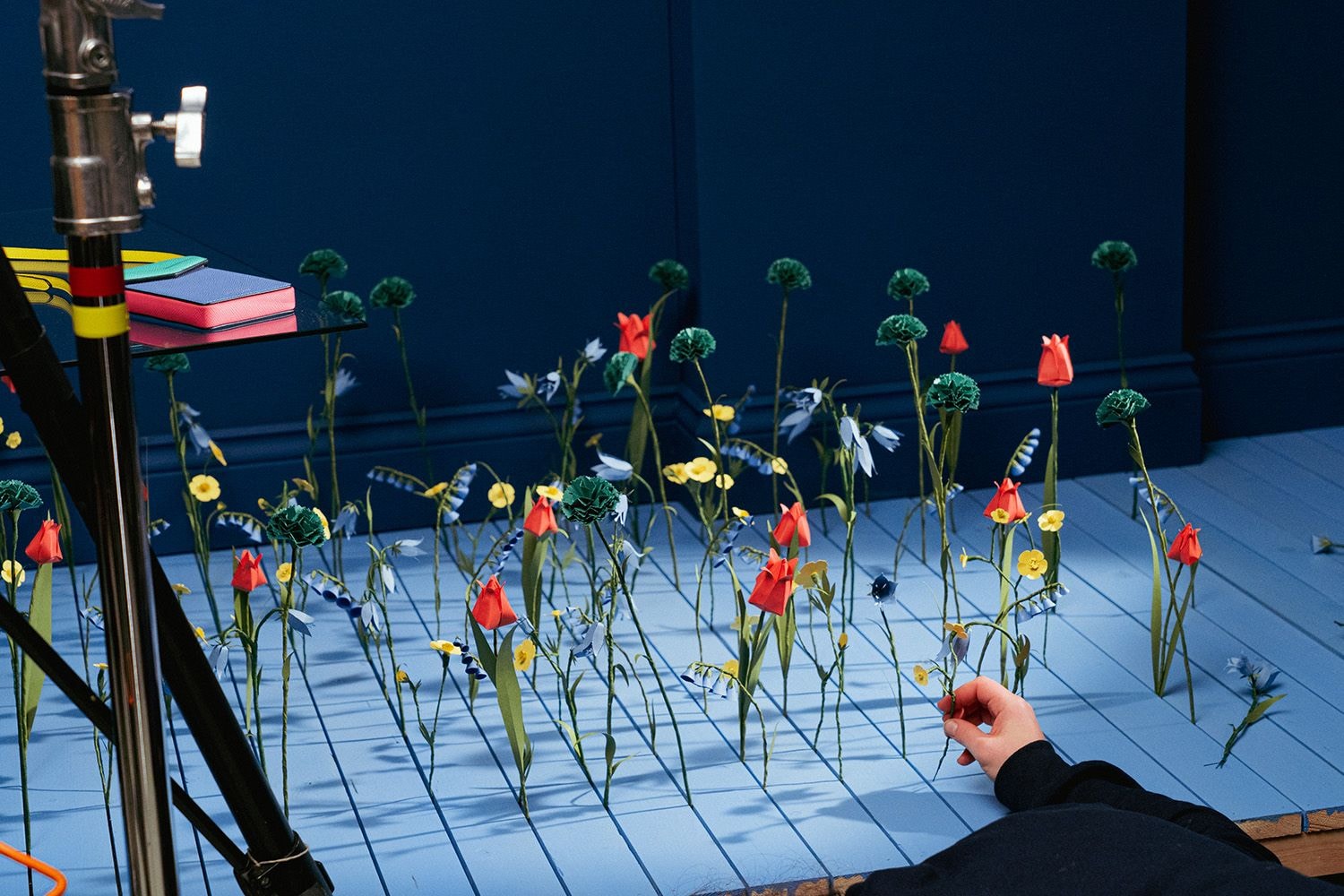 Many of your clients are luxury fashion brands - what is it about hand crafted visuals do you think lends itself well to the sector?
With fashion clients, often they already have a strong visual language for their brand that can give you the confidence/permission to push an idea in new ways. There's also so much energy and absurdity in fashion that I think marries well with the strange world of animation. Studying at Central Saint Martins gave me a foundation that made it feel very natural to mix the worlds of fashion and art.
Self-initiated projects are a big part of many artist's process - tell us about some of your self-initiated projects and why you think they're so important
In almost every shoot I come across something I'd like to explore further. I take time between jobs to experiment in the studio. It can be a new aesthetic, a technique or a new method of shooting. One of my favourite tests was the dancing shoes, I had a period where I'd been shooting a lot of shoes, and started playing with the idea of animating dance scenes as if they had come to life on their own at the back of the studio, dancing and playing on the remains of discarded set. I worked with a brilliant photographer/ DOP and we set up a test, backlit the shoes and shot them, almost as if they were a pair of ballroom dancers, with a camera on a rig tracking them.
What are the events that have pushed you and your craft?
I've always been fascinated by the actual process involved in making animation and the magic that comes from watching something come to life right in front of your eyes. I crafted an interactive bicycled at Kilk Animation Festival where the audience had to cycle a bike to make the animation work in real time; very fun. I also created a series of giant mirrored Zoetroped for a Selfridges window when I was selected as one of their 'Bright Young Things' graduate showcase. In a way, I'm often trying to recreate a sense of wonder I found when I first discovered animation and invite the audience into the process.
You work closely with other creators including art directors and photographers (juergen teller!) - what's your approach to collaboration?
Working with other creatives gives me so much joy, animation is such a collaborative process. I have been lucky to work under a whole load of very talented directors, especially when I was training up. I think there is so much you can learn on the job. I guess my approach would be to be curious and appreciative of whatever each person is bringing to the role but also to respect the different roles within a production. When you have a clear idea of the shared vision, but stay open to suggestions for the process it can open up new ways of working.
What do you find most exciting/motivating about working on commissioned projects?
Working on commissioned projects often means you have the budget to bring other artists on board and add that extra polish to an idea. Likewise when you have a great creative director or art director on the client/agency side you receive a brief that's been really sharply developed, it's a joy to then bring it to life.
What work do you seen yourself creating in the future?
I'd like to build more narrative into my worlds, to introduce character and story. I've been working on my first animated short which I'd like to see realised next year.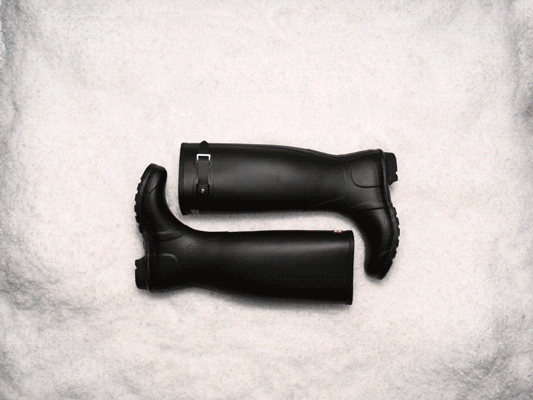 Your work isn't bound by any specific medium, but do you have a favourite? Or a medium you've not yet worked with that you'd like to work with in the future?
I'd like to bring more collage into my work, returning to painting and illustration but then using stop motion to bring that work to life.
Do you work with music and podcast, radio on or no? What's dominating the airwaves of your studio this week?
It depends what the work is for the day. If I'm doing ideas; a pitch or a treatment, I tend to work in silence, and will often work from home for this. Once we're in production, I love the buzz of being in the studio. I'll have music on if we're doing a build or if I have other people in. Once I get into animating a scene I'll put on my headphones and really focus. I don't like listening to podcasts unless I'm properly able to focus on what's being said, so usually save this for my walk to and from the studio.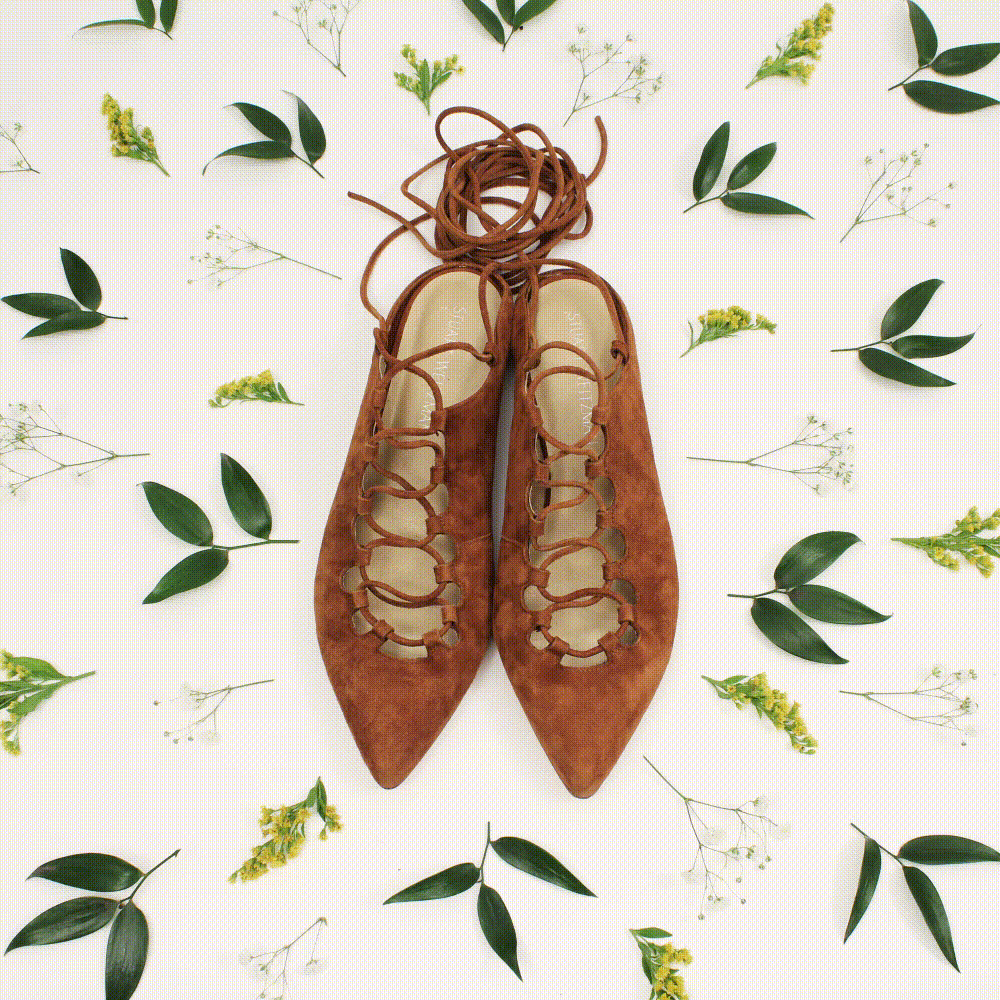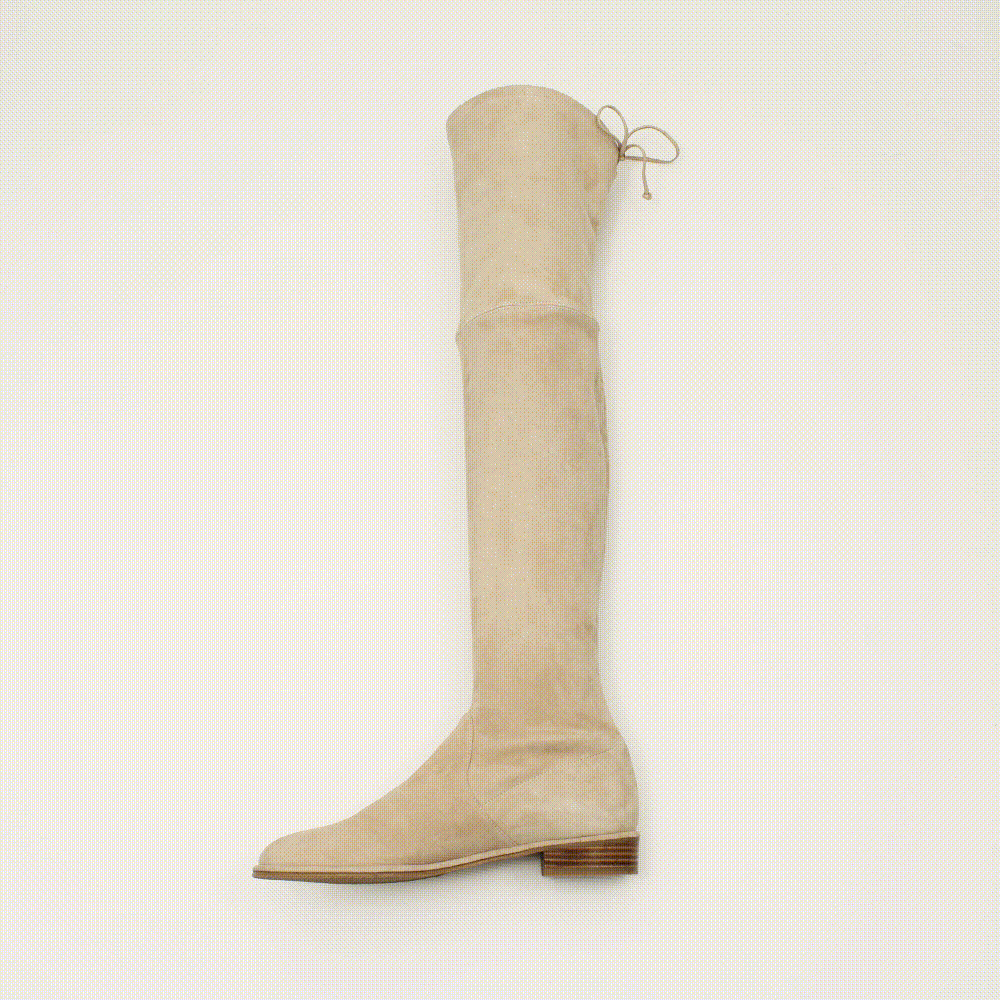 Future dream clients?
Hermes and Thom Browne. I'd also love to do more editorials such as the New Yorker for short-form animated illustrations.
What We Do
Solving creative problems with strategic thinking, bespoke teams, and expert execution View the Collection