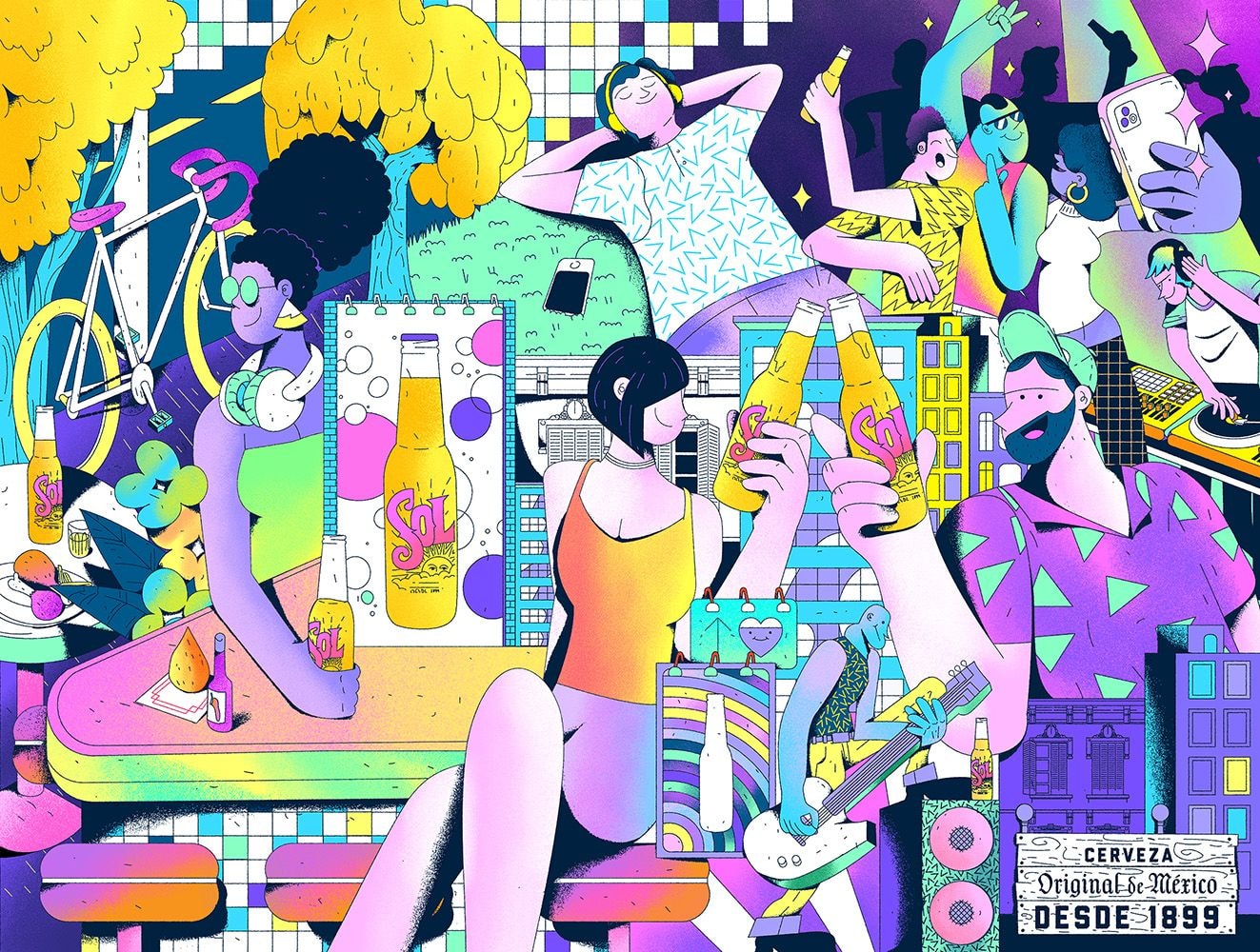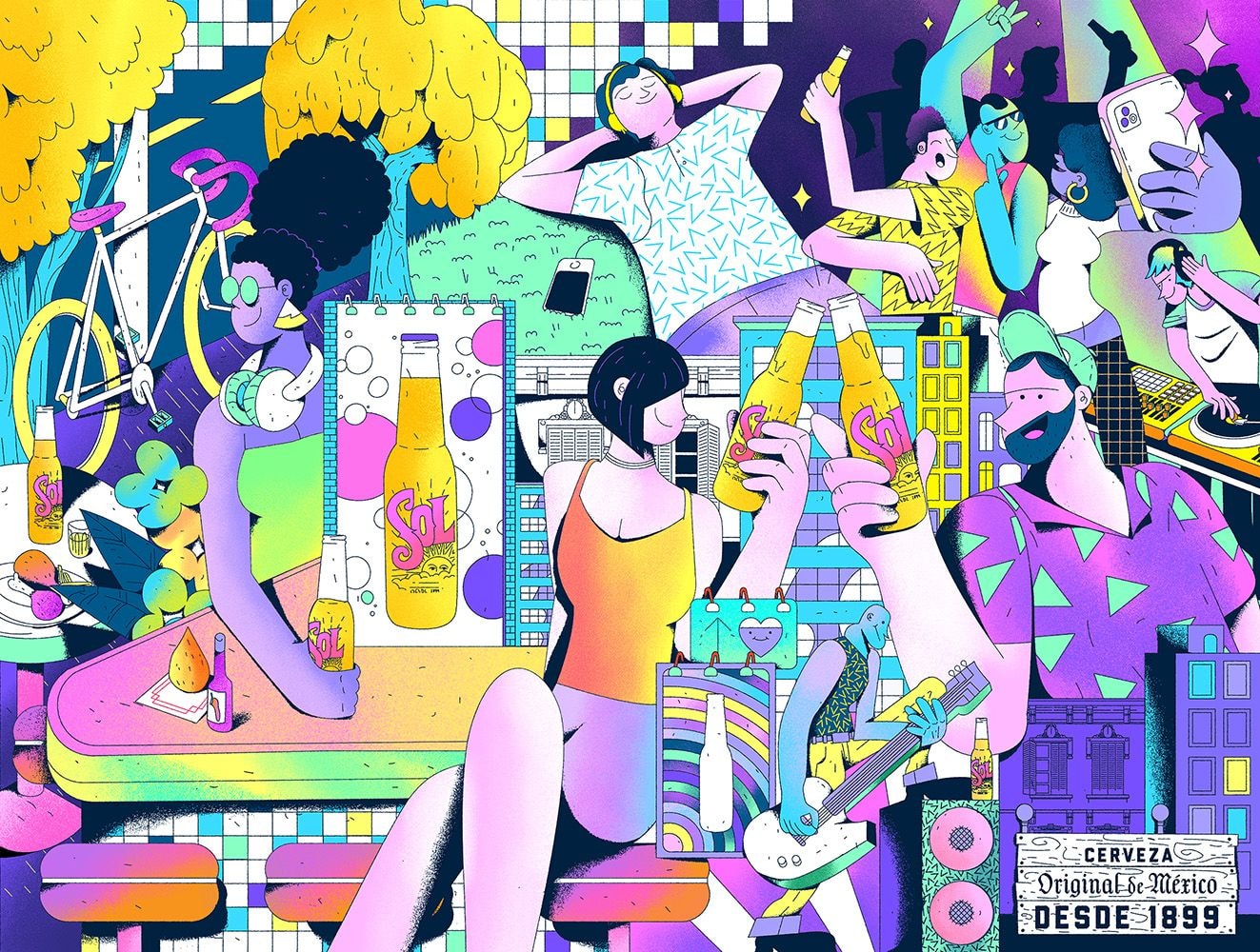 Jelly Presents: Estudio Pum
Estudio Pum are an illustrating duo with roots in graphic design who live across the creative hubs of Barcelona and São Paulo. We sat down with Javi & Maga to find out more about how they developed their visually impactful style, how they collaborate across timezones, and what drives their creative spirit...
Wednesday 8 November 2023
How did you meet each other? And how did you become collaborators as you are now?

M: Javi and I met while working in-house at an agency on a project we were not enjoying. As we left work tired and unsatisfied at 2am (we had years of those nights already), the idea of having our own business was sparked, so over the next few days we gathered all the portfolio assets we could and created the studio in one single night.
When we started, we were never looking to develop a specific style as illustrators. We were looking to learn and have fun also as designers. This meant creating in so many different ways and styles; like packaging, visual merchandising, clothes, products, wood carving, branding, events, digital, animation. That made us different in the Brazilian market when we started and our approach has made us stand out since as a result.
Do you naturally have slightly different styles? How do you ensure consistency / come to agreements on creative choices?
J: We do have different styles, but over the years we've managed to learn so much from one another, we work intuitively together to create our best work. Being two people allows us to exchange information and artwork so fast that we're able to create, recreate and elevate each other's work constantly.
We believe that being a studio working with diverse styles and clients helps keep our minds open and experimental. That in turn helps build trust between us and we just go with it. Plus, with experience as designers we approach things with solutions to help creatively challenge each other and clients.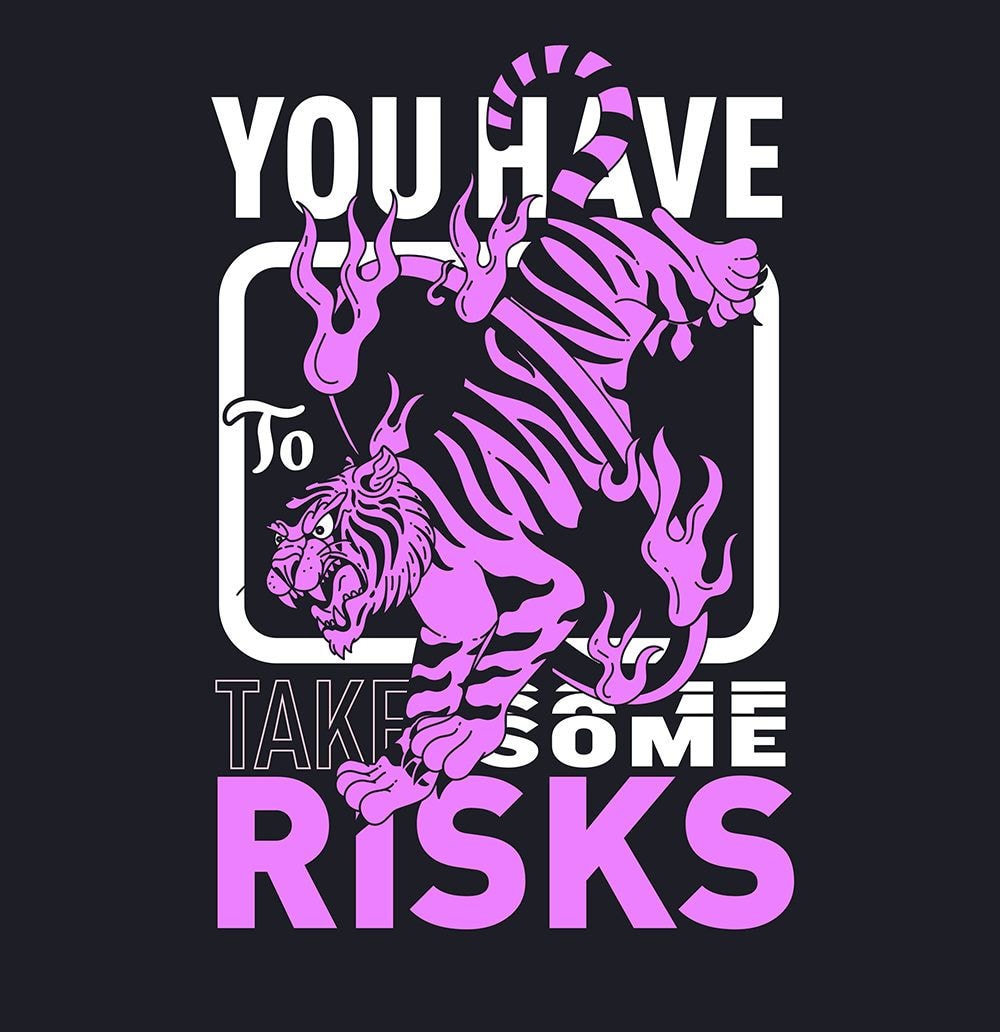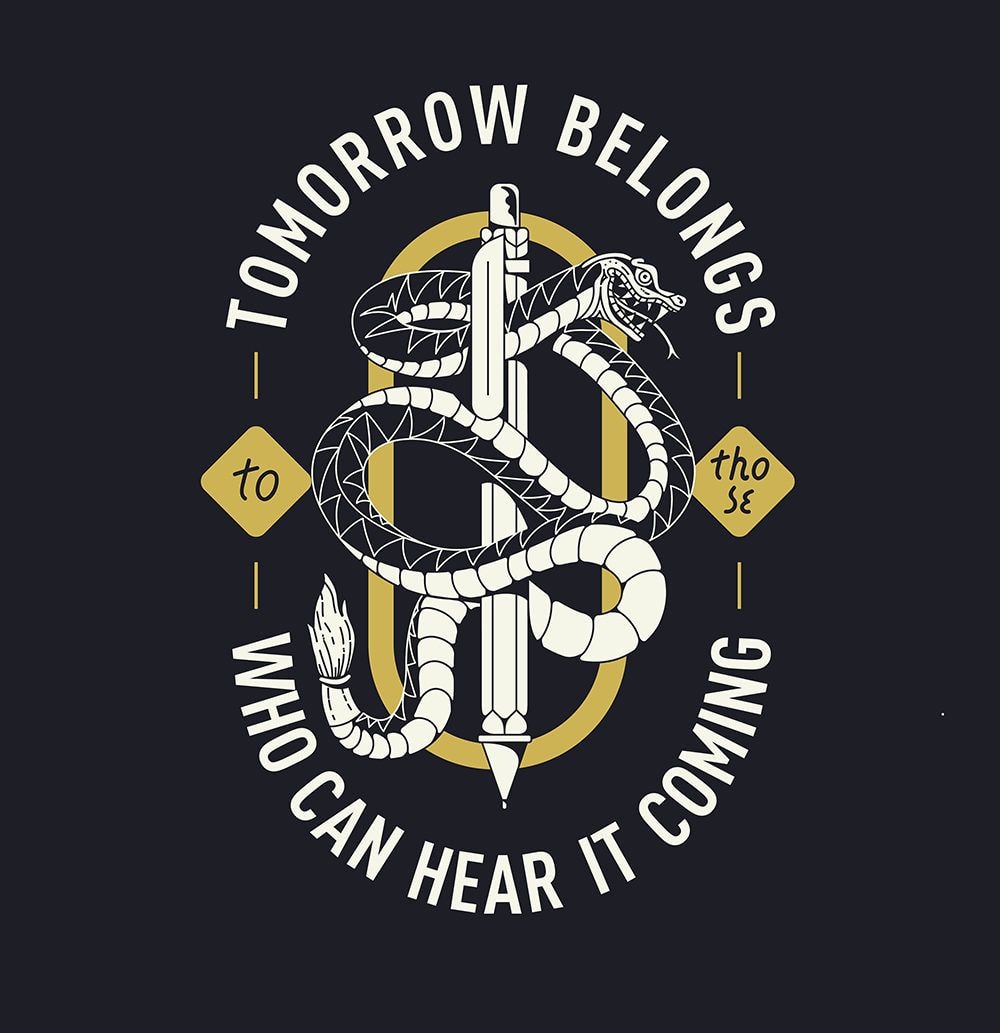 How did you come to live where you are? Have you ever lived in the same place? What about your local environment keeps you there and inspires you?
M: We met in São Paulo and worked together for many years. Now we work from our respective homes, which is comfortable and convenient for us. Javi is Argentinian and has lived in Brazil for around 15 years. I am a Brazilian living in Spain for the last four years.
Javi lives in a quiet urban area near São Paulo - he has an interesting and very personal small office made of wood in his yard, with pictures, souvenirs, video games and anything you could think of in a man-child's cave.
I work out of my apartment in my home studio that doesn't have quite as much personality as Javi's… but I'm in Barcelona and there's always something going on. We've never found the time difference an issue, in fact, we use it to our advantage when we're working on projects together. Our projects come from different time zones anyway, from the UK, Europe and the USA.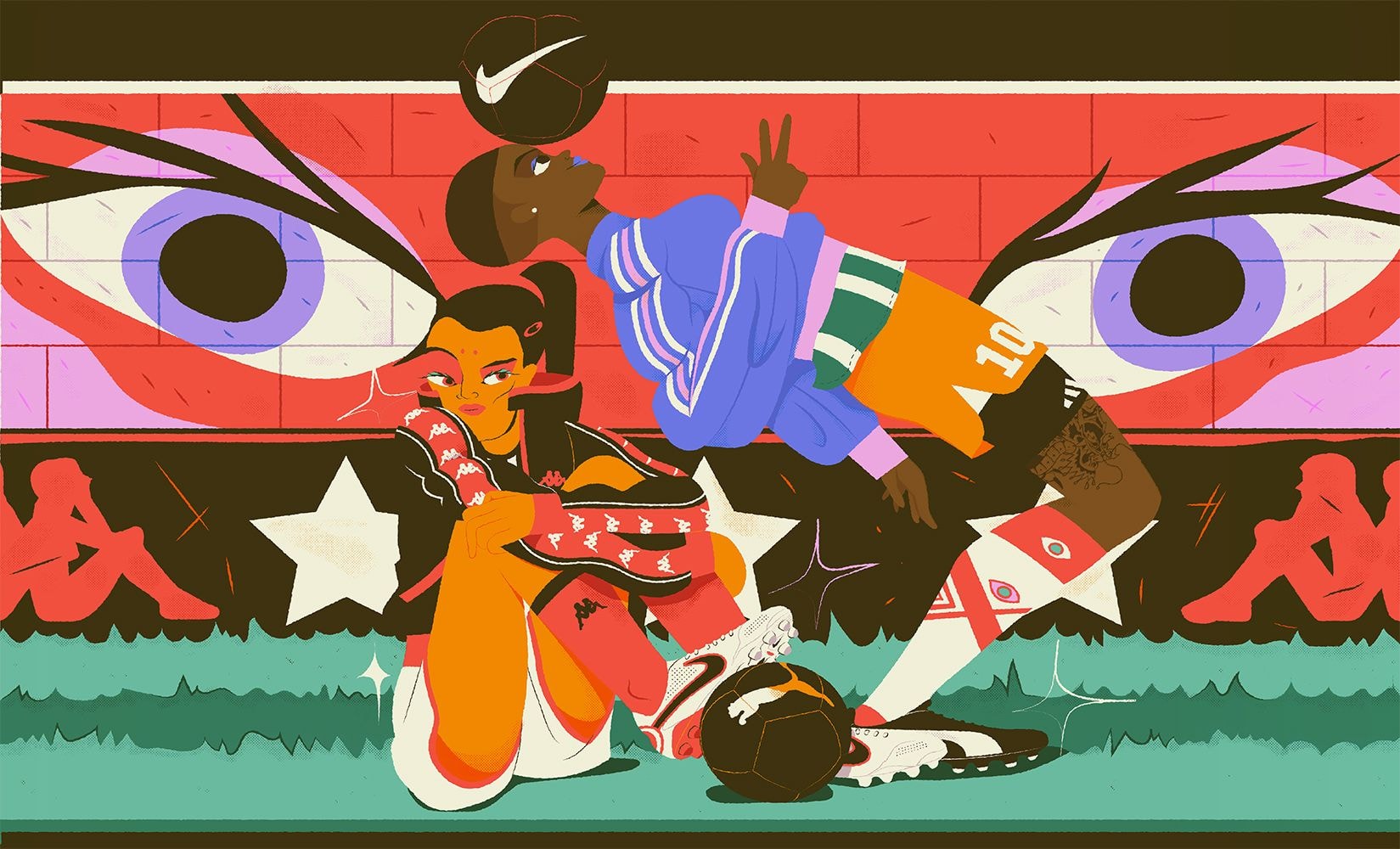 How do you successfully create projects together so far away from each other?
J: It's all about communication and respect for each other. Aligning our different opinions and  expectations… and talking a lot.
What drives you to do what you do?

M: We love seeing our work travel the world on different objects or platforms, so it's likely this is what we will always pursue. If someday we are more into lettering than illustration, as long as we are relevant and putting work out there, it will still be exciting. We want our creative practice to always be growing and expanding.
Personally, Javi and I have similar goals of living the best way possible with our family and friends. We don't want to grow just for the sake of it . We enjoy having hobbies, travelling etc.
We're already well-established in the world of illustration, but have ambitions to do more packaging because it's something we believe can reach so many people across the world and it's one of our favourite outputs.
We also want to work more closely with collaborators such as animators, printers, architects, producers, musicians, etc. We like to connect with other creative collaborators and balance pure commercial projects with as much creativity as possible.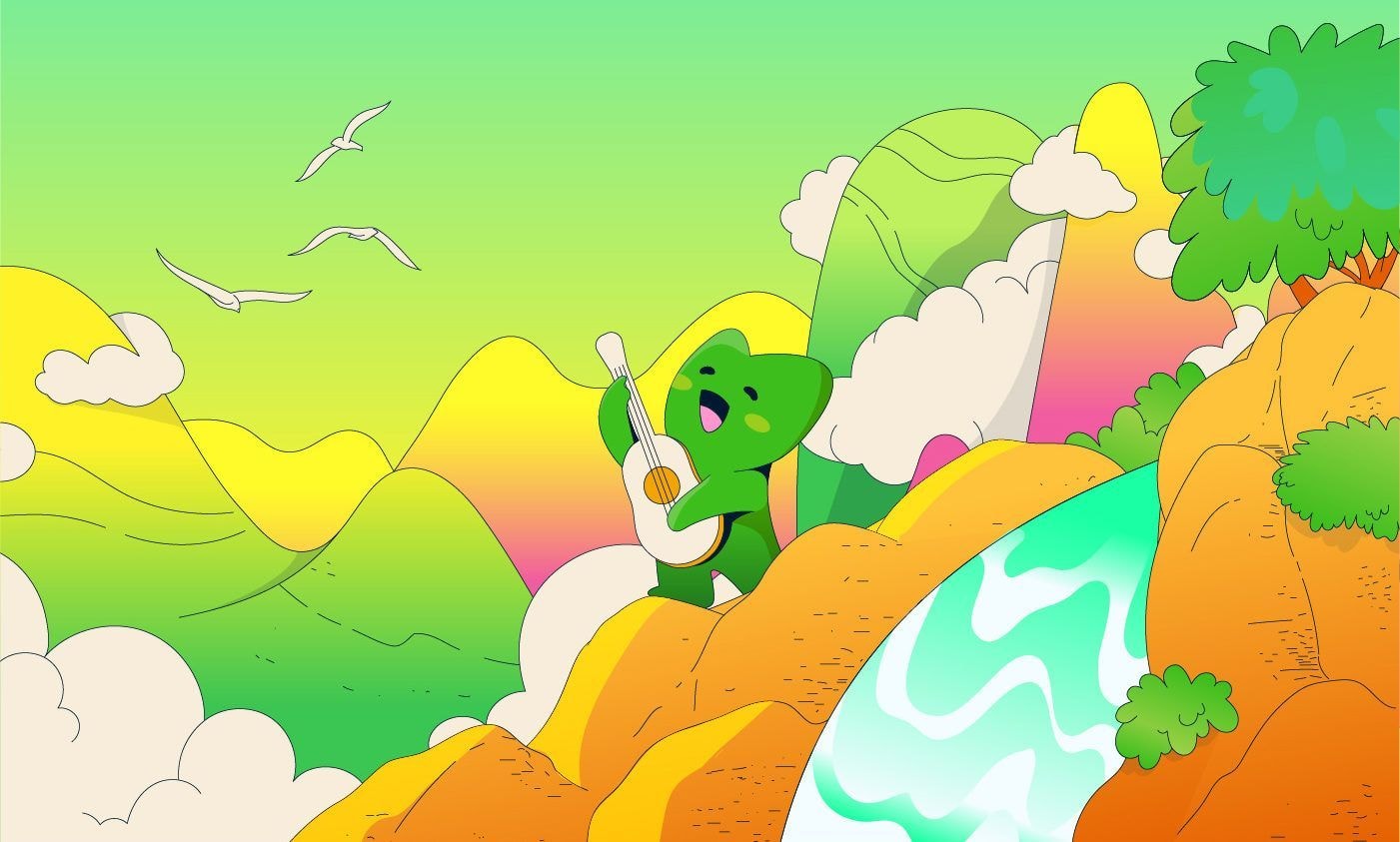 What We Do
Solving creative problems with strategic thinking, bespoke teams, and expert execution View the Collection