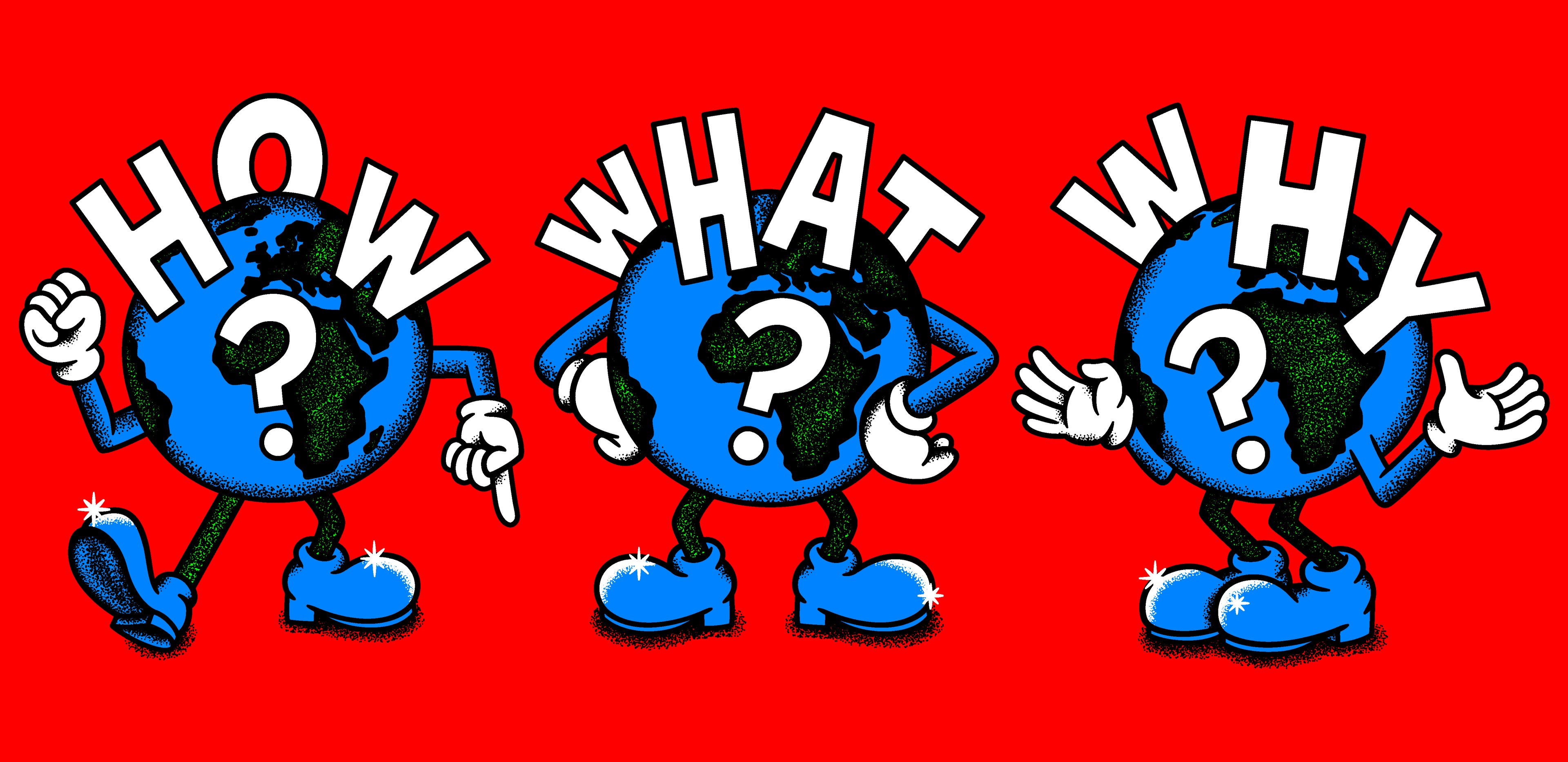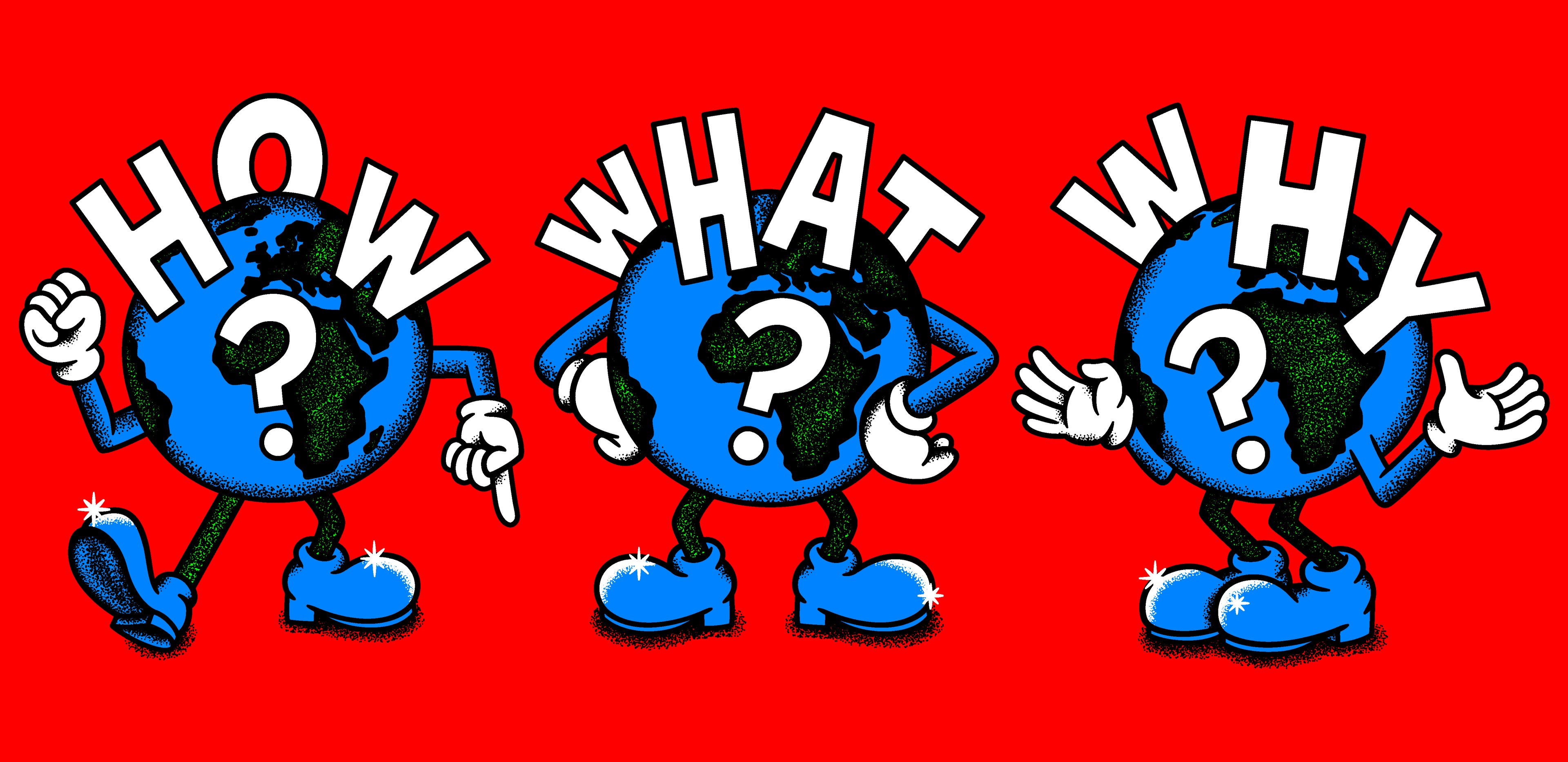 Portfolio Tips from an Artist Agent
Always wanted to know how long a portfolio should be, what will make your portfolio stand out & how often should you update it? Keep reading as Artist Agent Leah answers all your questions...
Thursday 18 May 2023
By Leah Airey
Expertise
Team
Community
Opinion
Why is having a portfolio important?

The importance of a portfolio, for me, comes in three parts. I've broken this down into a pyramid to show what I believe are the important reasons to have a portfolio, but also the hierarchy of what's important within the portfolio. Okaaaay let's go.
On the very first level: your work.
The pieces you create are the most important part of your portfolio, therefore the main reason we have portfolios, so show the projects that speak about you the most, as an illustrator and artist: Your favourite projects, the work you're most proud of, the best client collaborations. This is your base layer - the foundation - and really the crux of why we're all here. The largest part of the pyramid; it should be the main focus and your number one priority.
We live in a digital world so having a strong website is synonymous with having a good portfolio, so a small note on your website; consider the platform you're using - personally (controversial opinion incoming) I don't like Behance. It comes across as too student-like and idle. Really impressive platforms can be expensive, which I'm not going to encourage, because your basics like Wordpress, Squarespace and Wix are super malleable and have the capacity to be highly personalised.

On the next level: the body, the spirit, the human behind the work, you!!
Have a little 'about you' section, with your actual face! Have snippets of you working on things. We're TikTok / reels people now. Do a little BTS video or time lapse. I love watching them, and I know I'm not alone in that. I'm sure others would love it too. It's important to remember the only thing setting you apart from the rest of the wonderful illustrators out there, is you. This is such a commodity, so show your personality and capitalise on the fact that you're a human, before AI takes over. Just kidding *eye roll*
On the final, top level: the projections, the hopes and dreams.
As an agent, I want to see your ambition and feel your hunger for the next big project. Rihanna said it best- when you don't wake up feeling your best, pretend. You don't have to wait for the perfect project to come to you, before you have a go. Use your self initiated projects as chances to answer a question from your favourite client (BE SURE to always state that it's self initiated). You never know… they could notice your work, and you've joined the dots for them. Bam, you're hired as their next illustrator on a major campaign. It's happened before, trust me. This is also an important part of why a portfolio matters because it shows your intentions with your work and where you see it going. This can be a challenge for yourself but it's a good exercise in knowing, within yourself, which clients and brands really matter.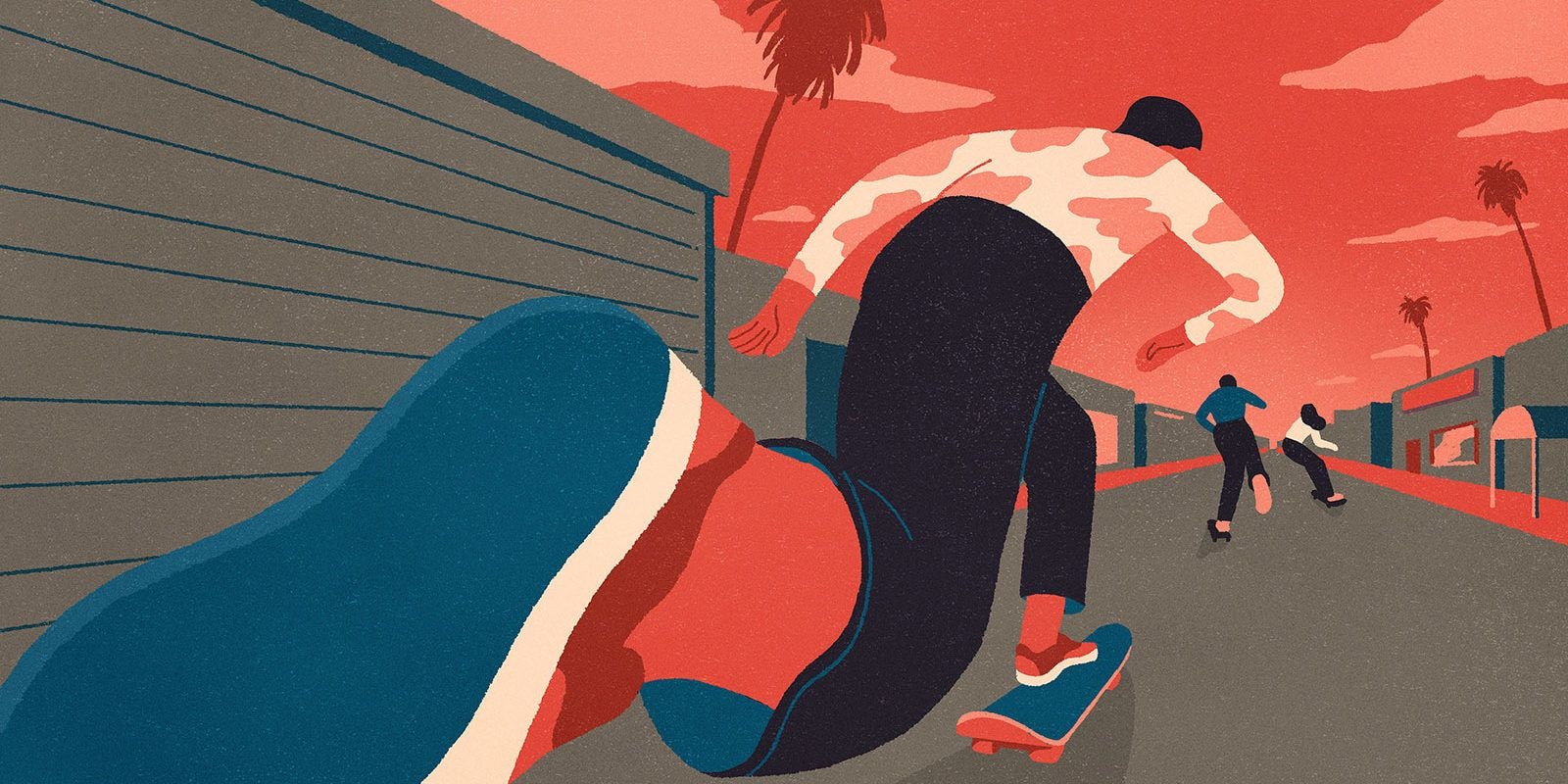 What kind of work should you include? Should you include mockups?
I understand the feeling of wanting to show everything, as you can't second guess what a client/agency might like - and you'll want to show all the arrays of bountiful work you've done, which can be a total bonus to showing versatility and breadth of skills - but including *too much* is also a thing. It can come across as a lack of confidence in your style, or not knowing where you want to go. It's good to have a point of view and a desired trajectory. Of course, it's not always going to go exactly as planned and you take on the odd job that doesn't fit the aesthetic, but you don't need to include this. An alternative to showcasing everything is having a list of previous clients on your 'about me' section.
I would also say mockups are a must - slap your work on a whisky bottle, bang it on a 48 sheet, splash it across packaging - it's so great seeing work in situ and it really brings the illustrations to life. It also adds personality and tone of voice to where you see your artwork sitting. In an app? For a supermarket? Introducing a new hotel? There's limitless ways that illustration can be used, but sometimes we need to be the ones showing how it can be used, in order to bring in the commissions.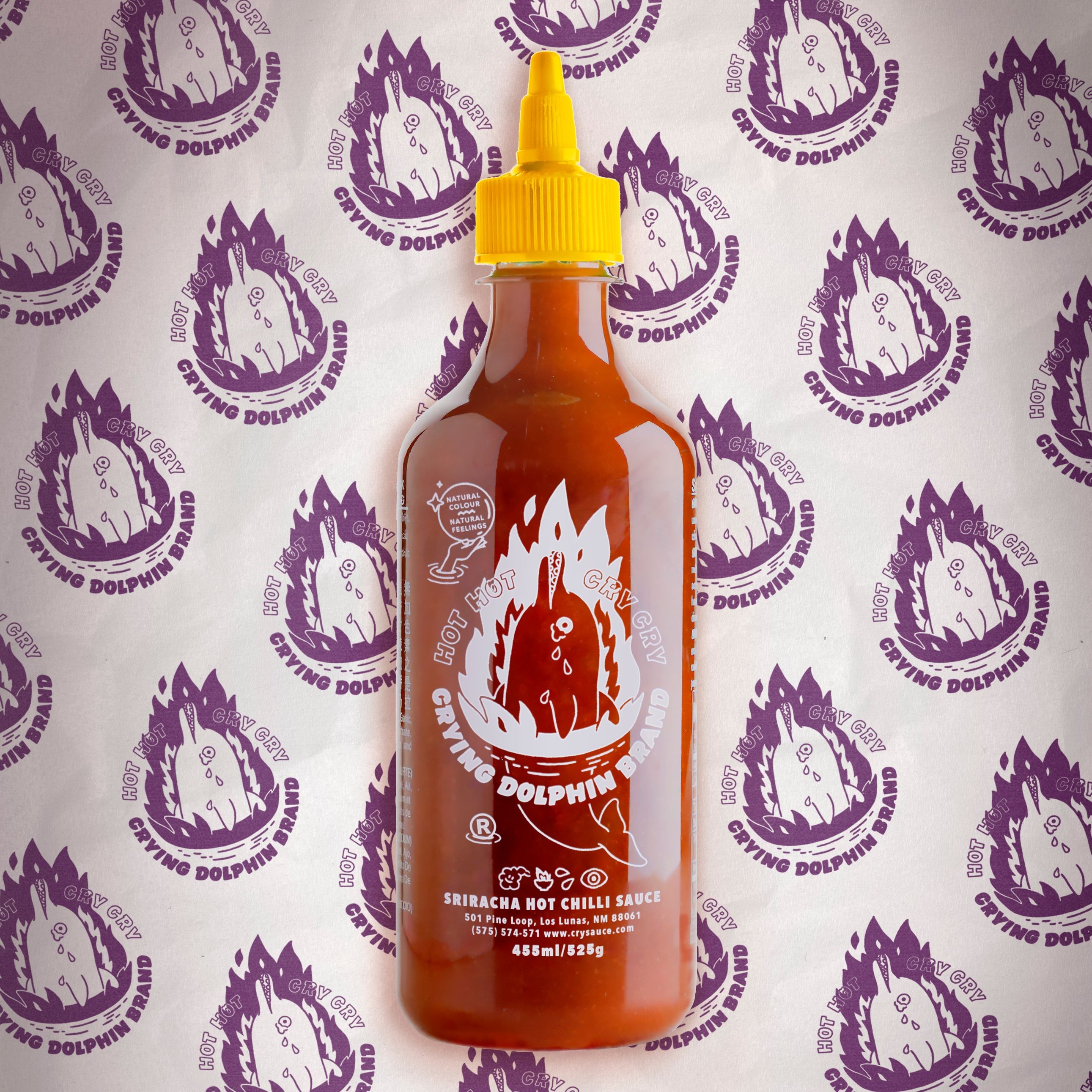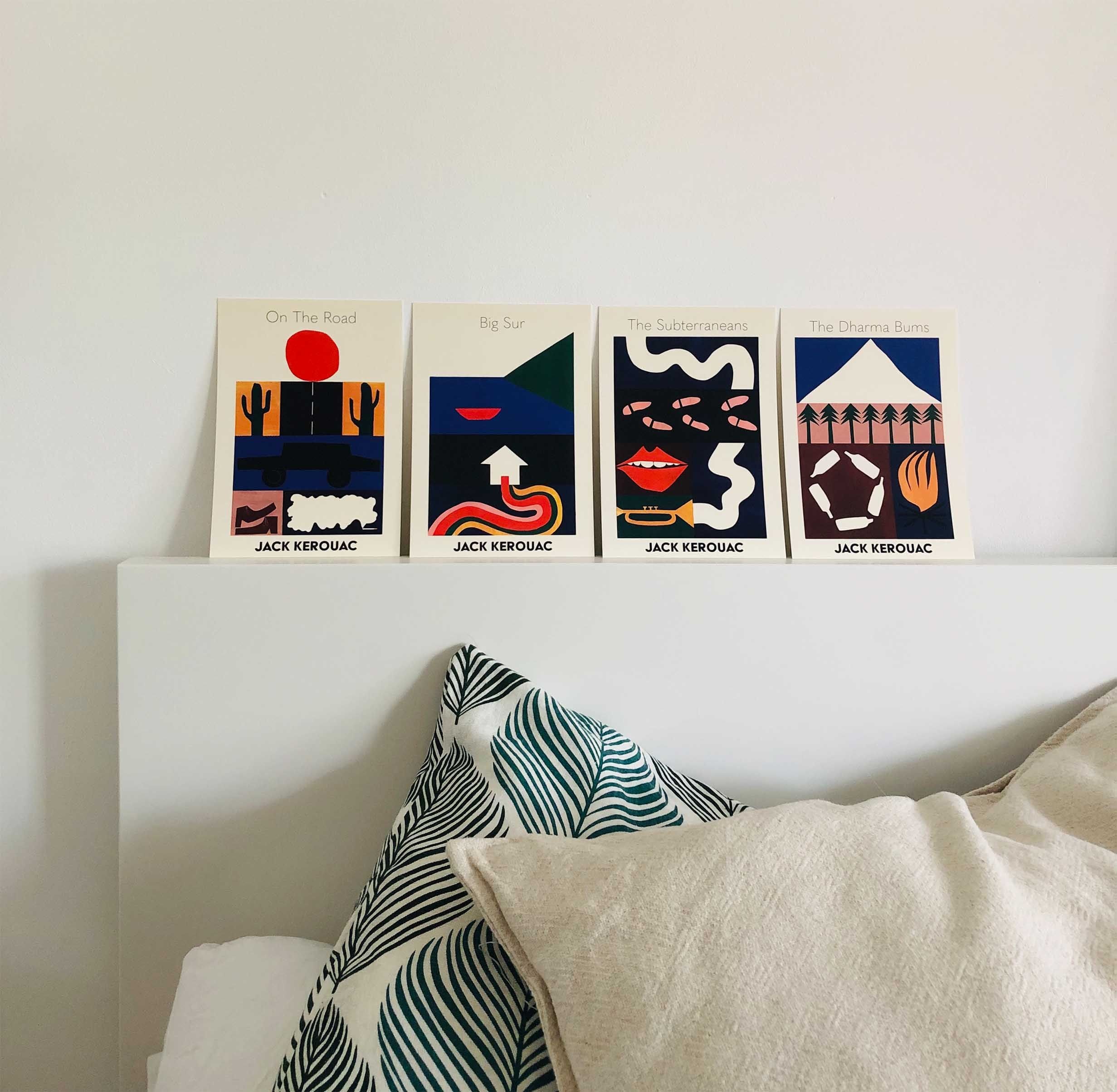 Do you have any advice for getting noticed by agencies?
Industry engagement is a total bonus, but not possible for everyone. However, now there are so many opportunities for those that don't live in hub cities, or that can't be at industry events. Places like the AOI, Creative Lives in Progress, InkyGoodness - they all have online, accessible seminars, portfolio workshops and industry support. I've met so many fantastic artists through these platforms.
And if you can engage, if you have the privilege of being from/living in places like London, there are industry events semi-regularly. Illustration fairs, in person portfolio workshops etc. These can be a great opportunity to network (yep... it can be uncomfortable, but it just takes practice), connect with agencies, and even peers! It can be a lonely job, being an illustrator, so meet those like you that you can share the experience with.
Other than those points, having good energy on Instagram, Twitter, Linkedin - these are great platforms to amplify your voice and work. You don't need to be an influencer and spend all your time on there, but try to utilise the platforms that we're all on, all day (just me?). Don't feel the need to turn into a robot though. Sometimes a good meme, or pic of your bestie, is refreshing and reminds us that you're not all work.
Lastly - Follow agencies, engage with Twitter polls, connect on Linkedin; it all helps to raise your profile.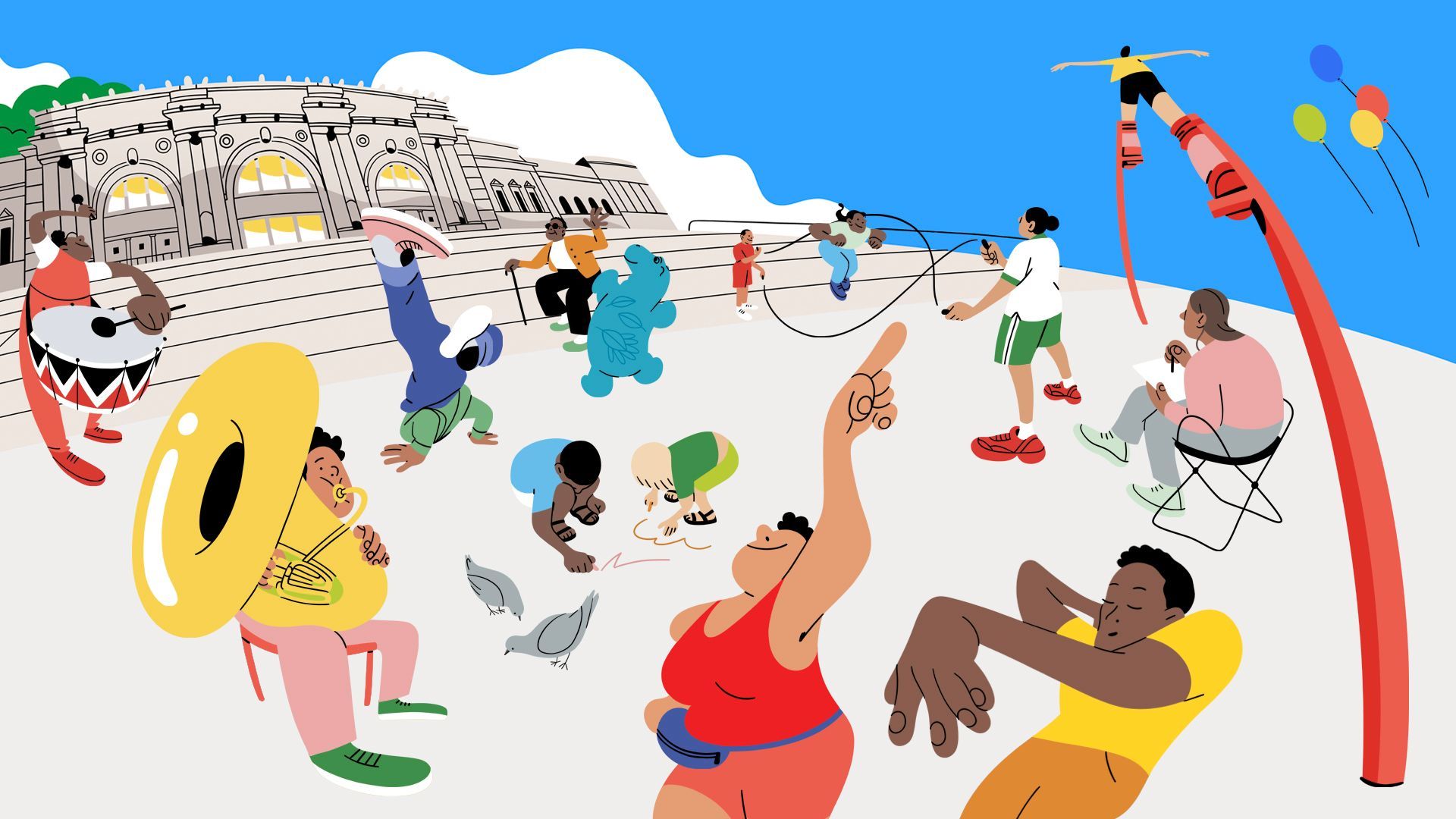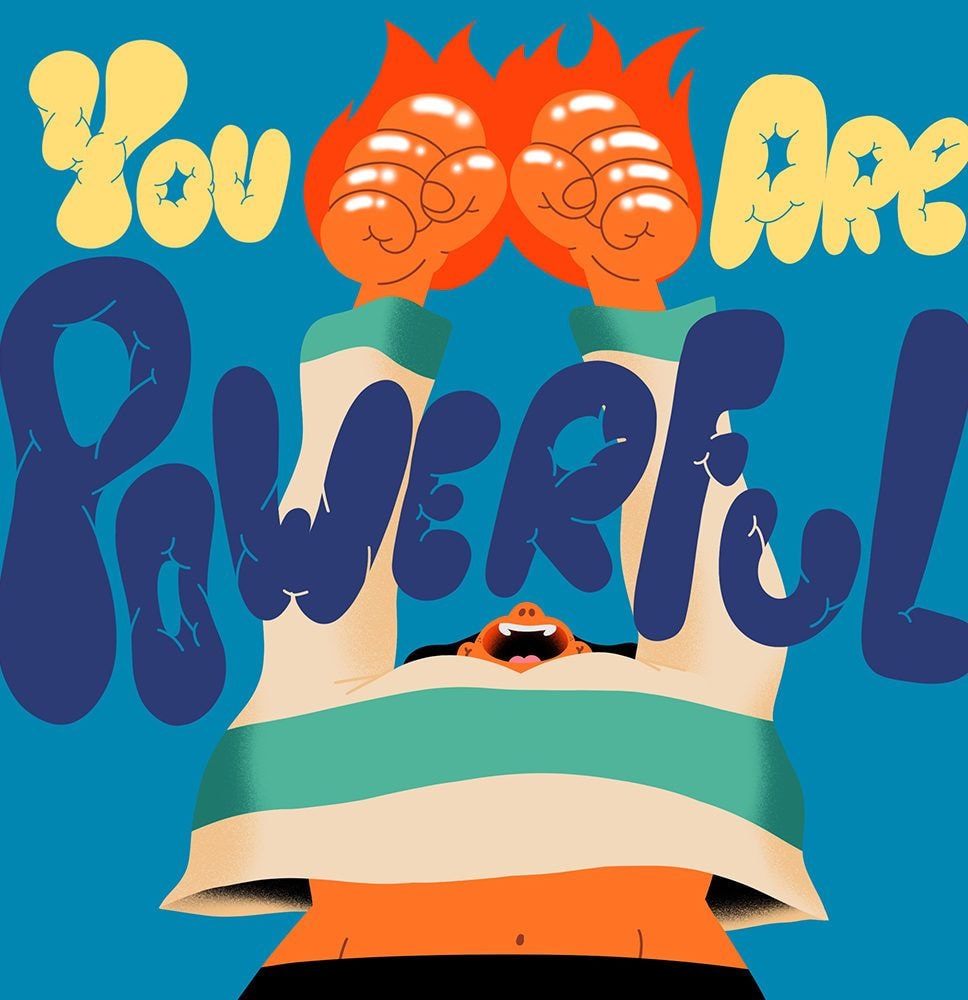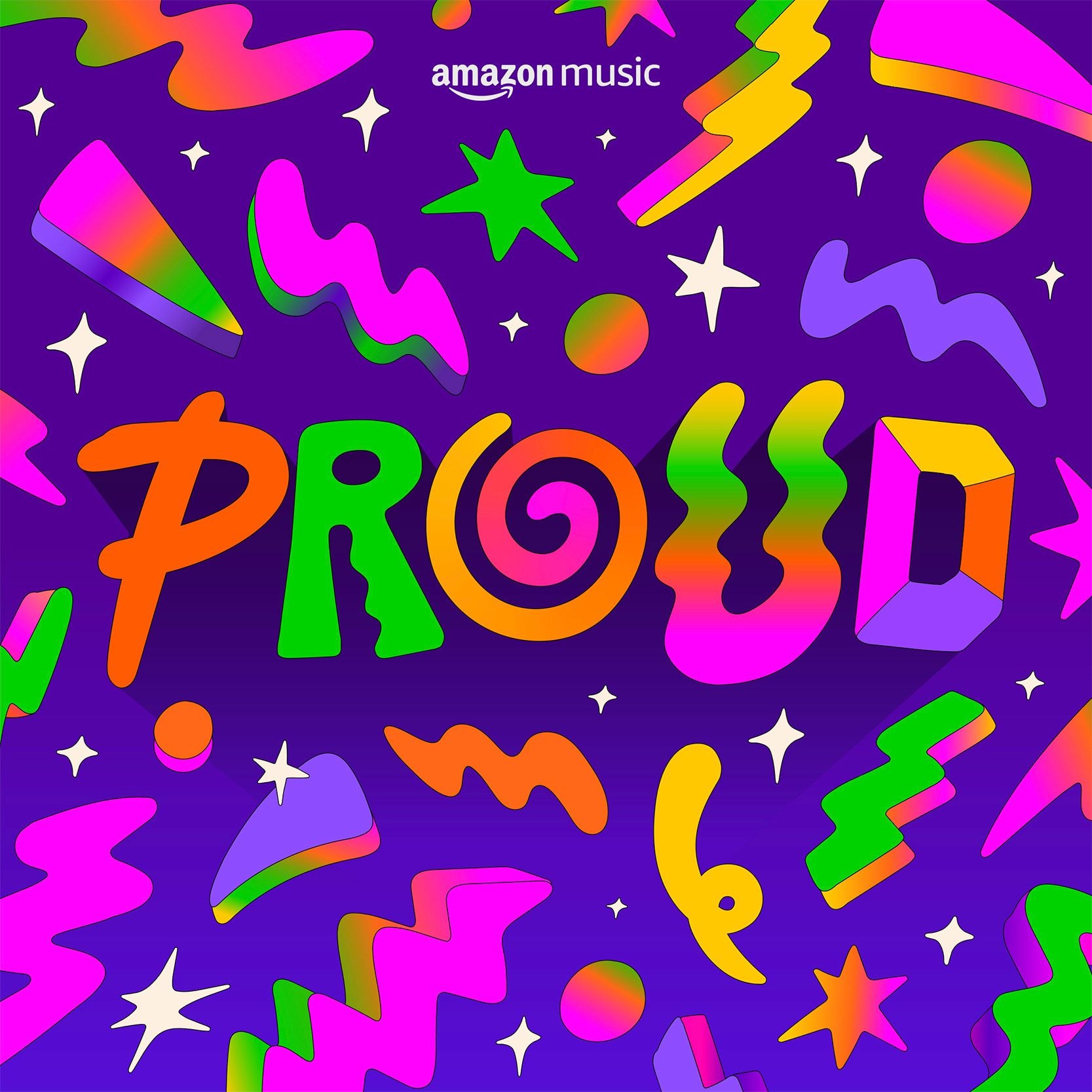 How often should you update your portfolio?
Whenever you've got new work! It doesn't need to be every single doodle you've done when you're bored on a Zoom meeting but anything that you're proud of and you believe pushes your work to the next level. But, be sure to keep an editor's eye and don't forget quality over quantity. If you're repped, be sure to utilise your agency team to check in on your portfolio regularly. They've got expertise that can really hone your portfolio and ensure it's meeting criteria and needs from the industry side. We work a lot with our artists to refresh their portfolios and let them know when we see a slot in the market that they could cater for.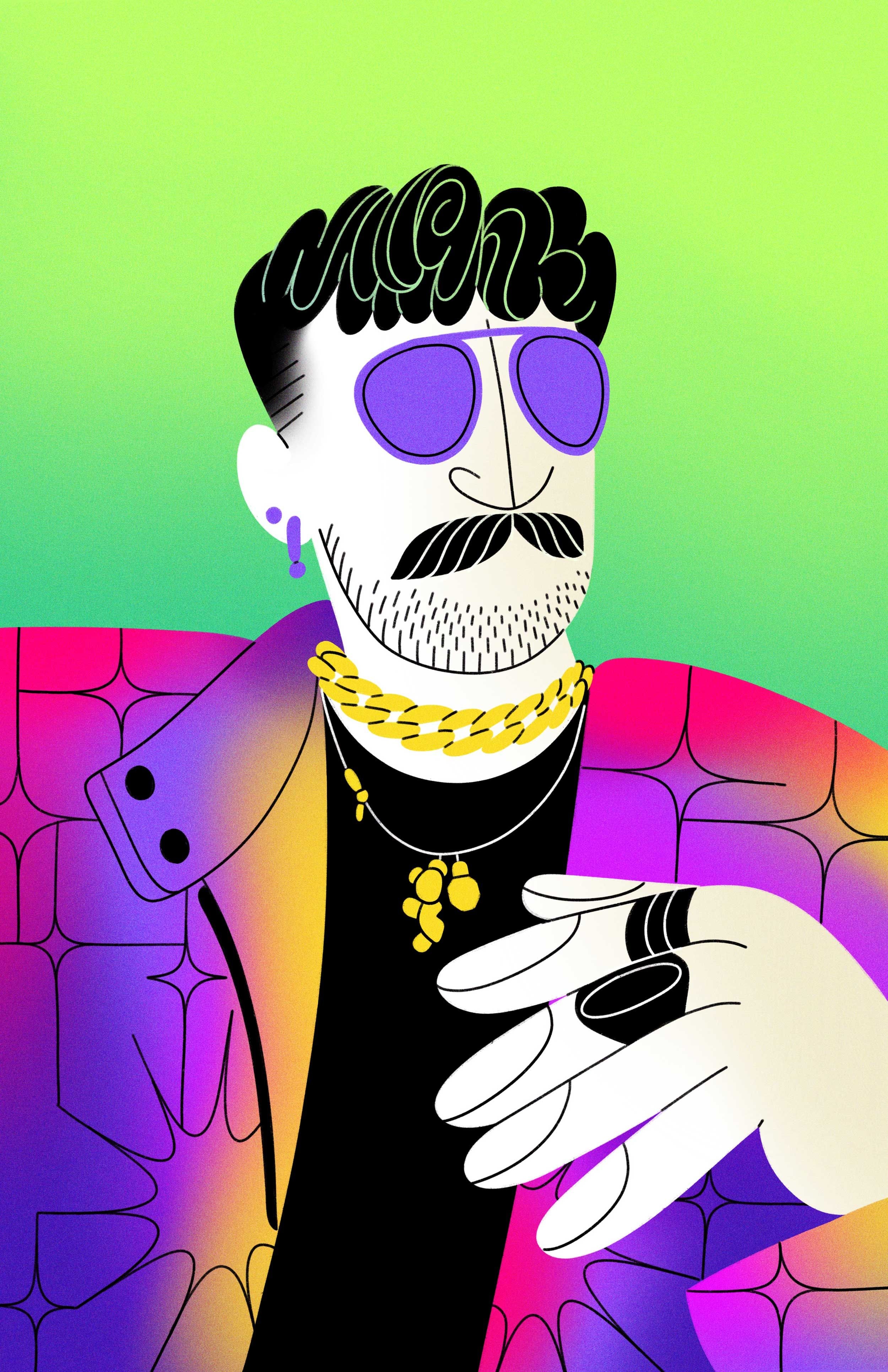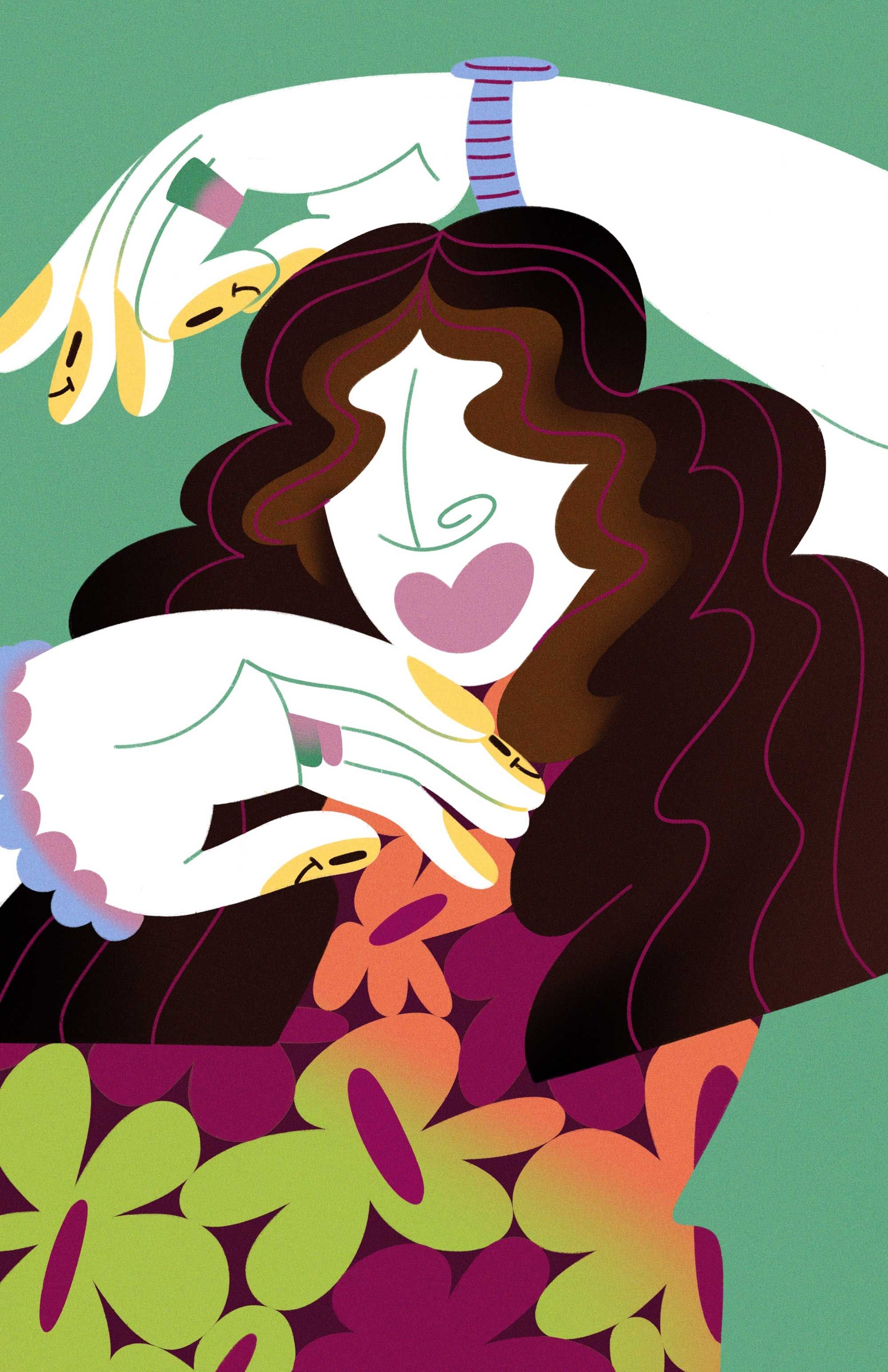 How long is the right length for a portfolio?
Big enough to show your best work but not too long that your point of view gets lost. A good portfolio isn't measured on 28 pages back and front (or whatever your tutor at uni told you) It's measured on prioritising your style and the artwork you want to make. Don't get bogged down by meeting a benchmark that doesn't marry into your style, this can lead you to showing work that doesn't fit.
Should the work be in categories?
This depends on how you approach it - it should feel organic. If you are the type of artist that works across lots of styles, as opposed to someone that has a house style, this may be helpful. You could also divide your work by 'commercial' and 'self initiated' but again, I don't think it's an absolute must.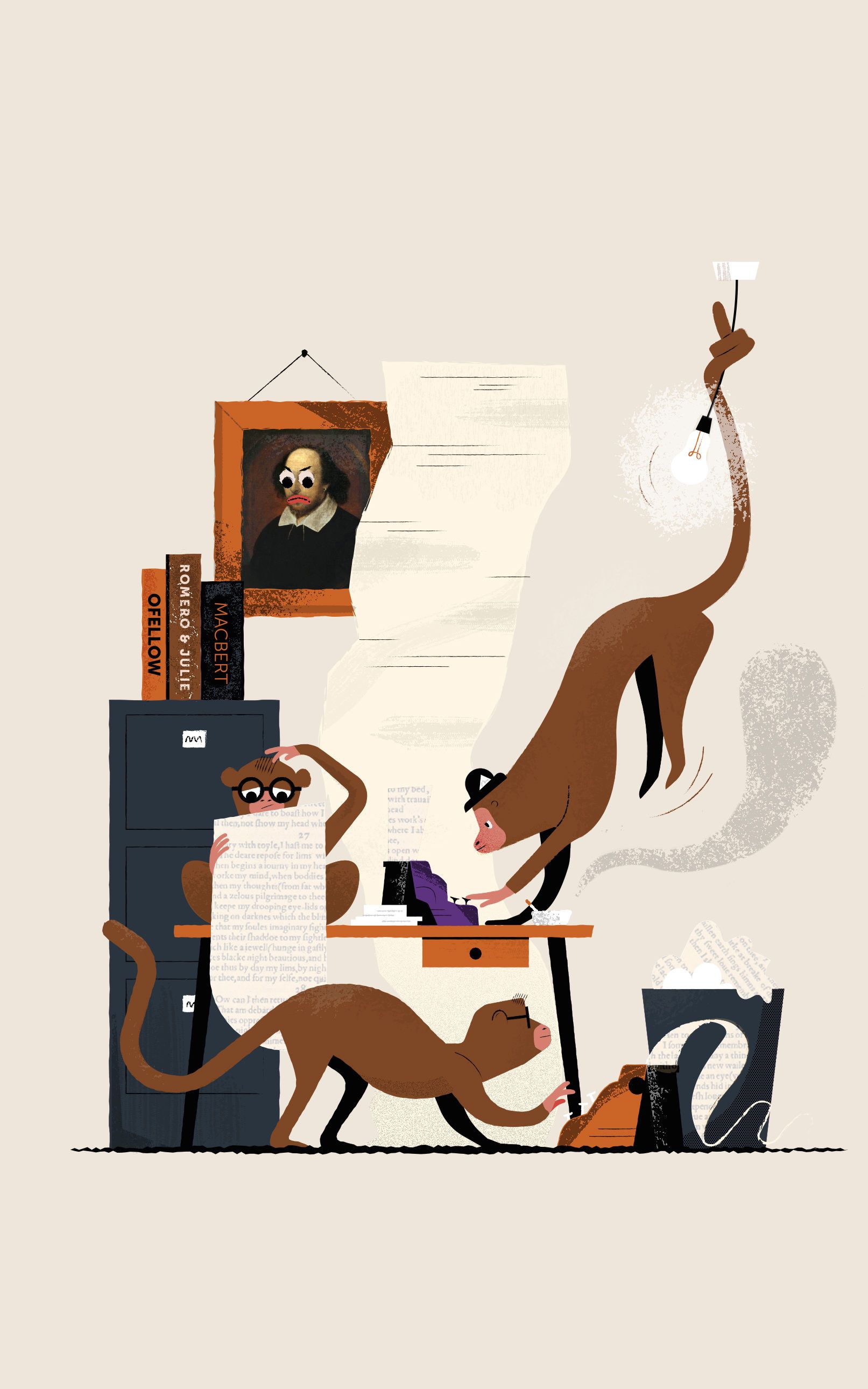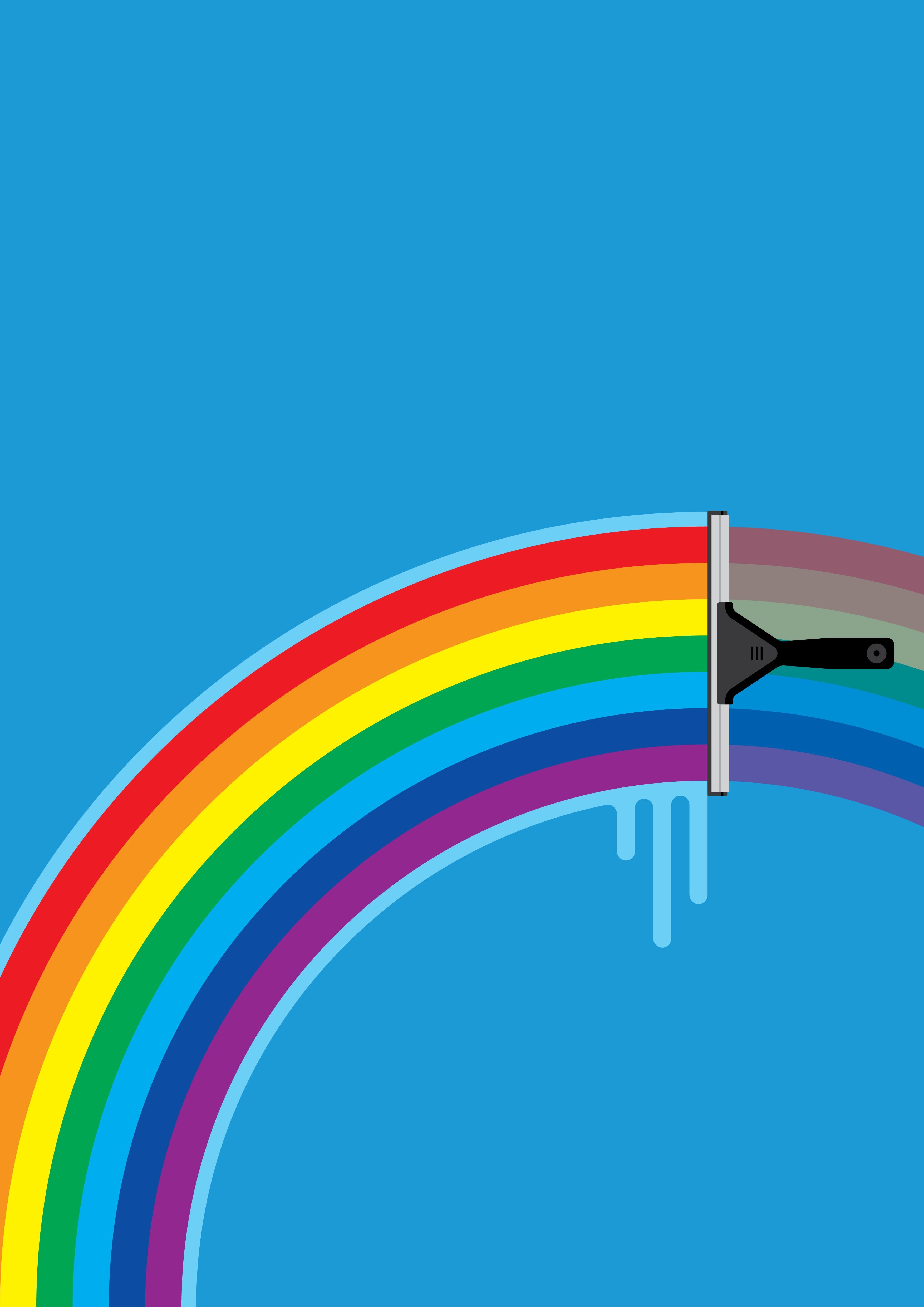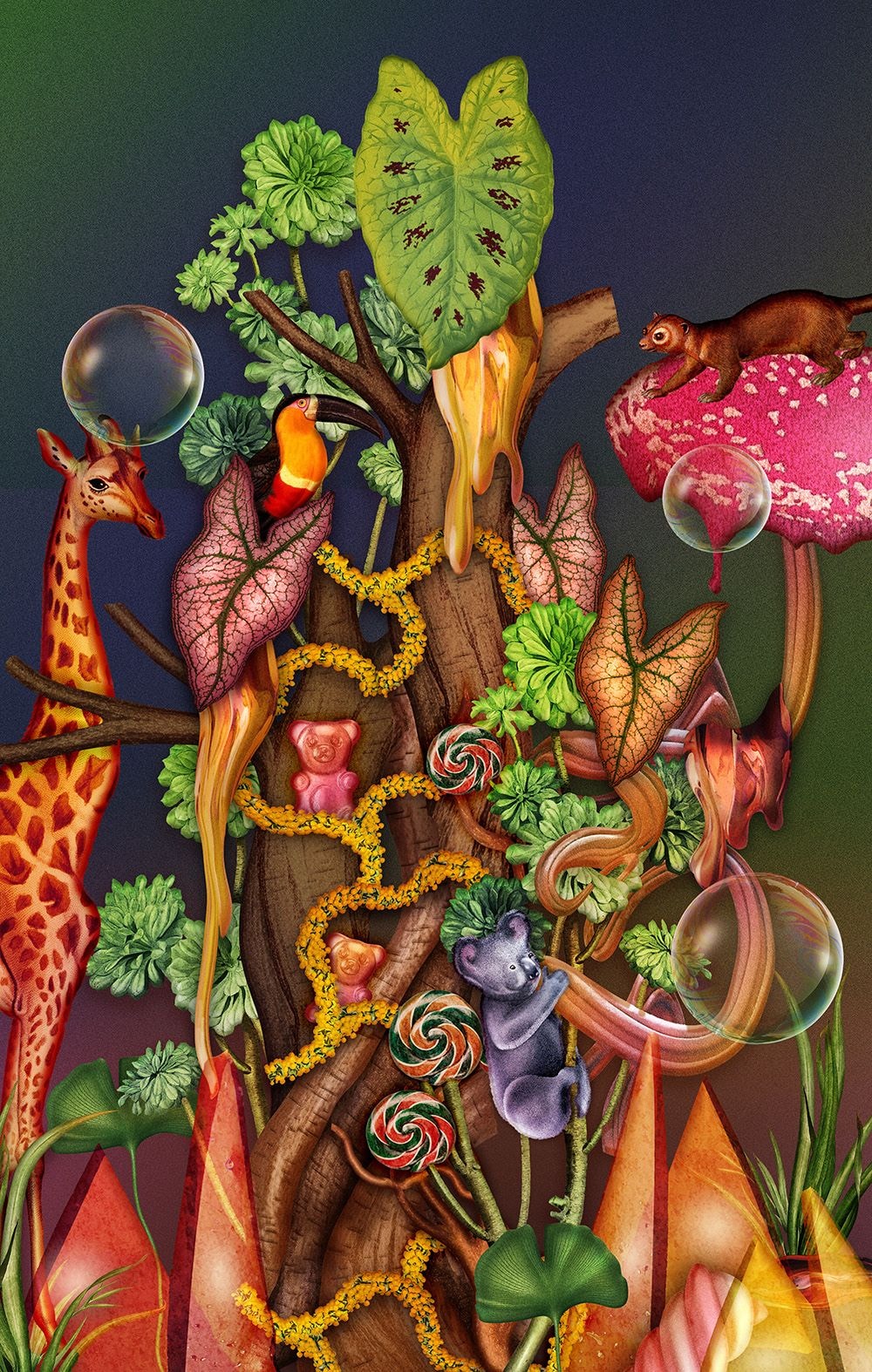 How much info on each project should you include?
Just a few lines really! Unfortunately the world we live in is all too fast, we've barely got time to read recreationally so people don't spend a lot of time reading portfolios. It's all about getting smacked in the face with stunning visuals and confidence. Of course note the client, maybe when you did the project and the usage (where it was used and seen). A little sprinkle of prose is good to show passion but nothing too long.
Can design studios apply for representation?
Yes, absolutely! We've previously repped design studios and it's been wonderful and fruitful, as they've been the correct match for us in terms of what our expertise can offer their specific skills. We worry less about the size of a team ie. a single illustrator, a duo or a full fledged team because the work is what is imperative to us. As always, we encourage artists to find an agency that is a perfect counterpart to their practice and ambitions. In the same breath, we also currently rep Meredith Shomburg and Pâté who both have design studio backgrounds which is a major plus - they understand the systems, teams and processes that go on with projects, from a specific vantage point.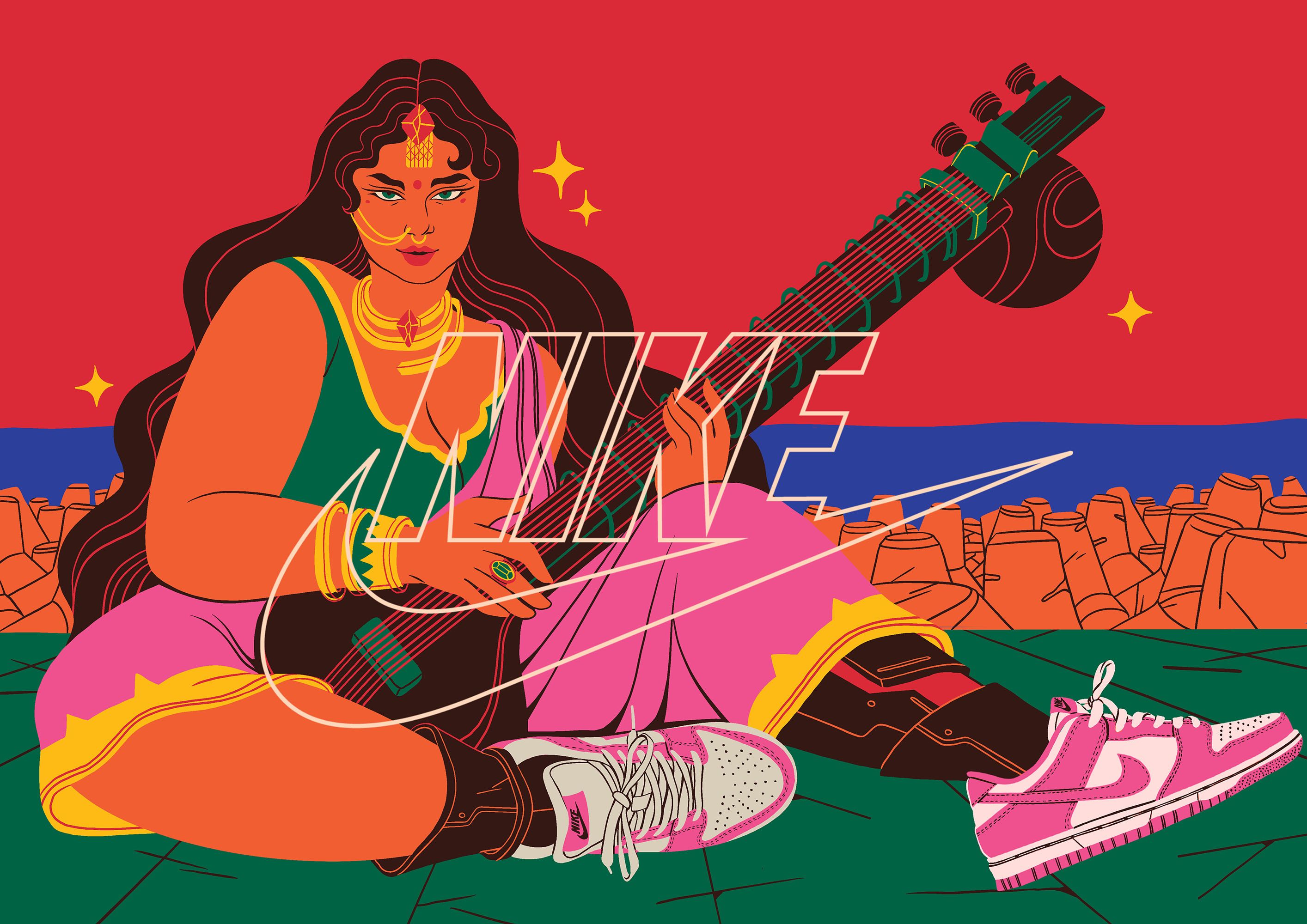 Should I include client testimonials?

Yeah! If you've got real life people that have loved working with you, then for sure. Keep them short and snappy, and easy to read amongst the visuals. I wouldn't suggest a review section, you're not Amazon. I also would, in general, not worry about this too much if you don't have them, your work will speak for itself.
Can I include work I do at my current agency?
Whether you're working at an advertising or design agency, or with current representation, in both instances, if you're wondering if you can share work from these places in your portfolio - we say yes! It's your work and if you feel it's relevant to your practice and where you want to take it, then include it all. Unless, of course, the work is under embargo and you can't share it. Always read your contract ;)
Is it better to attach your portfolio in an email or send a link?
Both! Attach a couple of small images that won't bog down everyone's inboxes, and then a link to your website. If the portfolio is a short PDF (which is a really great and efficient way to add your work to an email) then be sure to attach it. But websites are elite, especially if you then have further links to Insta, Linkedin, etc.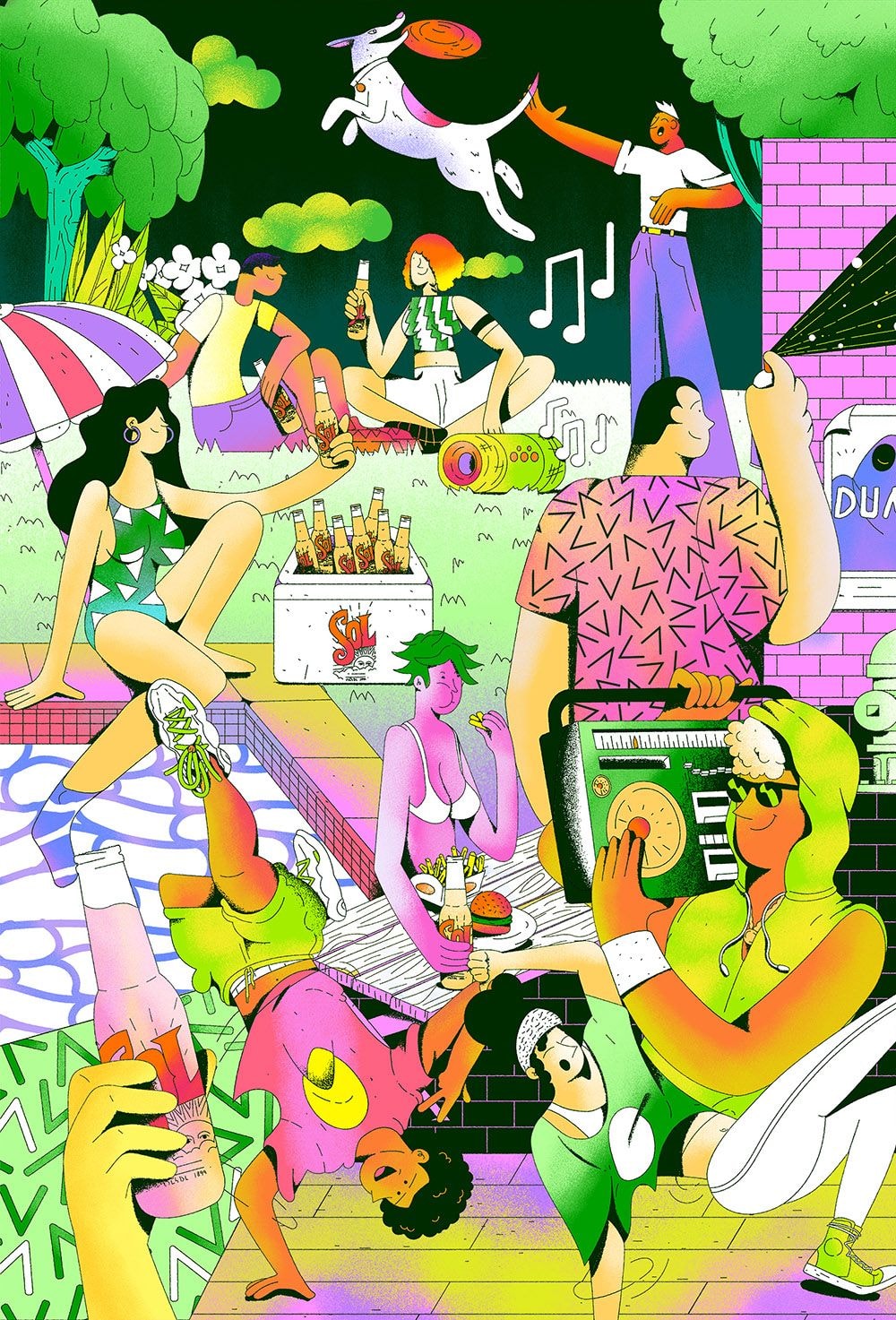 What does Jelly look for?
New, exciting energy and fresh talent. Don't copy. Be inspired by all means, but have your say. Experiment with colour palettes, think of your top 3 dream clients and create self initiated projects for them - give them an answer to a question mark you feel they have - and show how you would solve this for them through illustration. This gives us confidence, as agents, knowing that you have ambition.
We also love someone that clearly pays attention to our roster and maybe explains briefly why they think they would be a good fit. Everything is a question and you want to try and be the fitting, correct answer. Why would Jelly, specifically, want to rep you? Do you stand out on the roster? Would you be direct competition for our existing artists? This goes for all agencies, not specific for Jelly.
What We Do
Solving creative problems with strategic thinking, bespoke teams, and expert execution View the Collection