Mosaic Nation NFT
A mystical series
Boomranng were approached by Japanese NFT marketplace Mosaic Nation to create three illustrations for the launch of their virtual gallery. The work is entitled 'Maya' (translated: Illusion) and represents Indian aesthetics on an international scale, drawing on the historical mysticism of the country as well as the rich local mythology. Each piece is titled in the Assamese language and tells the story of desire, greed and treachery.
'Maaya'
Maaya tells the story of control, a female character grapples with her inner power and the contrast of good and evil, represented by a leopard and a demon-like creature. Boomranng's love of mythology utilises their visually arresting style to weave the story through the illustration, Assamese cultural influences seen in every inch & with a composition that enhances the movement & energy. Signature motifs that are seen throughout Boomranng's work help keep the designs grounded within their world while being applied to the context of the artwork and paying homage to the myths the narrative is born from.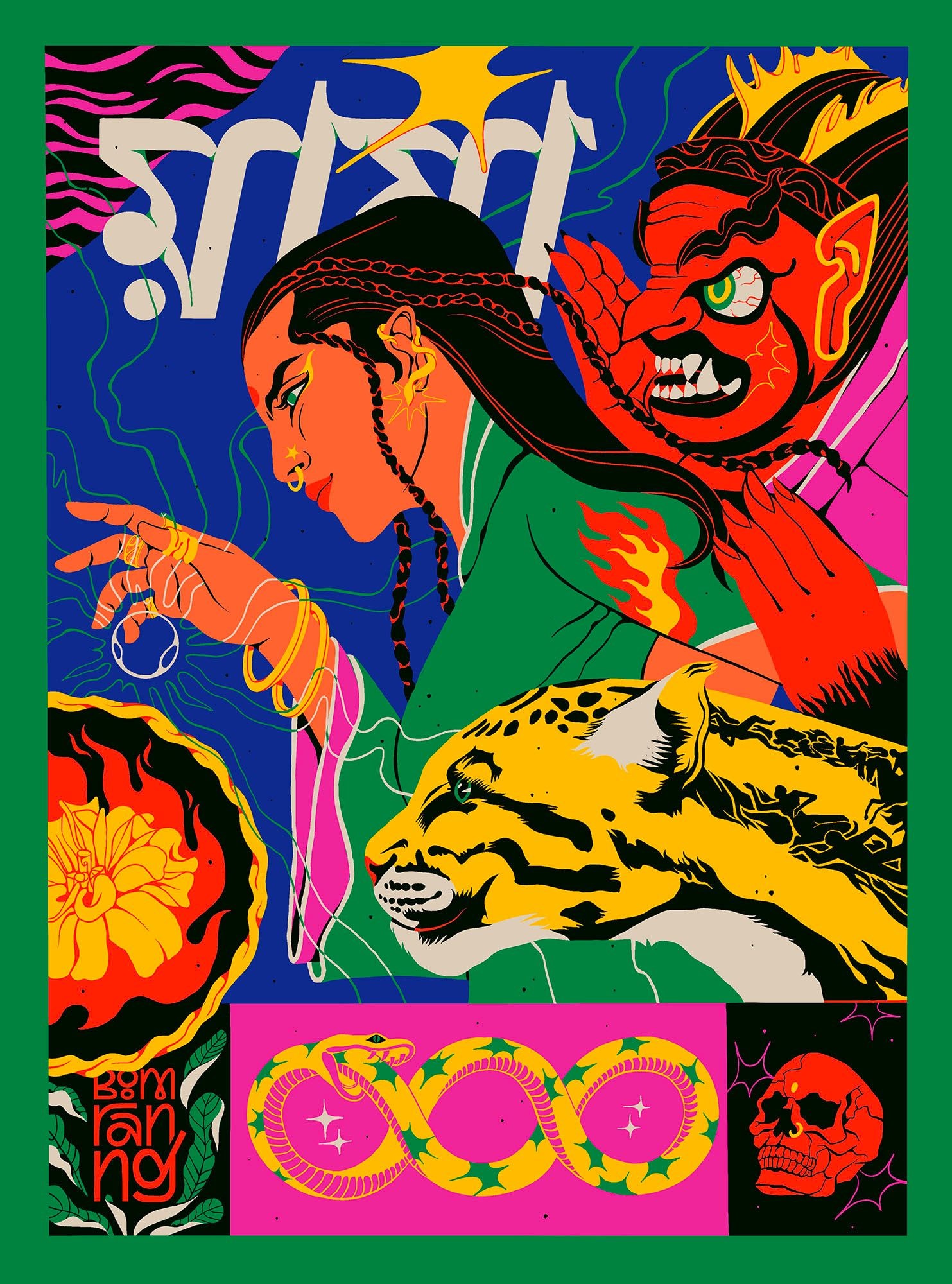 'The Trickster God'
The Trickster God paints the image of a being that manipulates free will, creating puppets of it's targets, depicted mid-transformation in Boomranng's series from a traditional dancer to something more sinister. Boomranng kept their signature bright colour scheme for this series despite the dark subjects, echoing the 'false sense of security' their character embodies. This series also brings in influences from the natural world, featuring plants and animals native to India.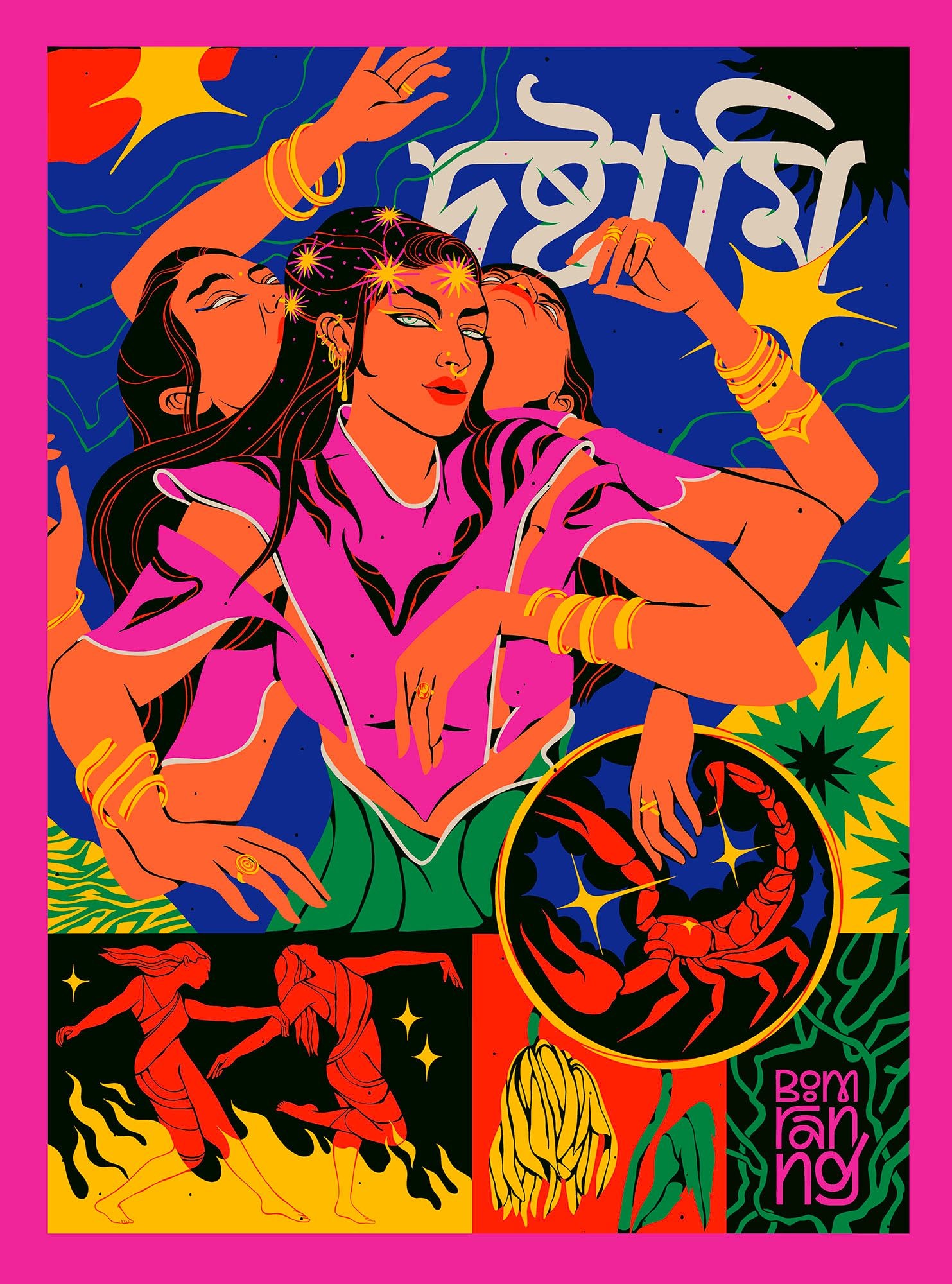 'Elixir'
The third piece in the series, Elixir depicts the ritual of creating a potion that grants immortality and protection from dark spirits. The illustration is embellished with floral motifs and influenced by Boomranng's love for the mystical traditional folktales of their home country.
Explore the Roster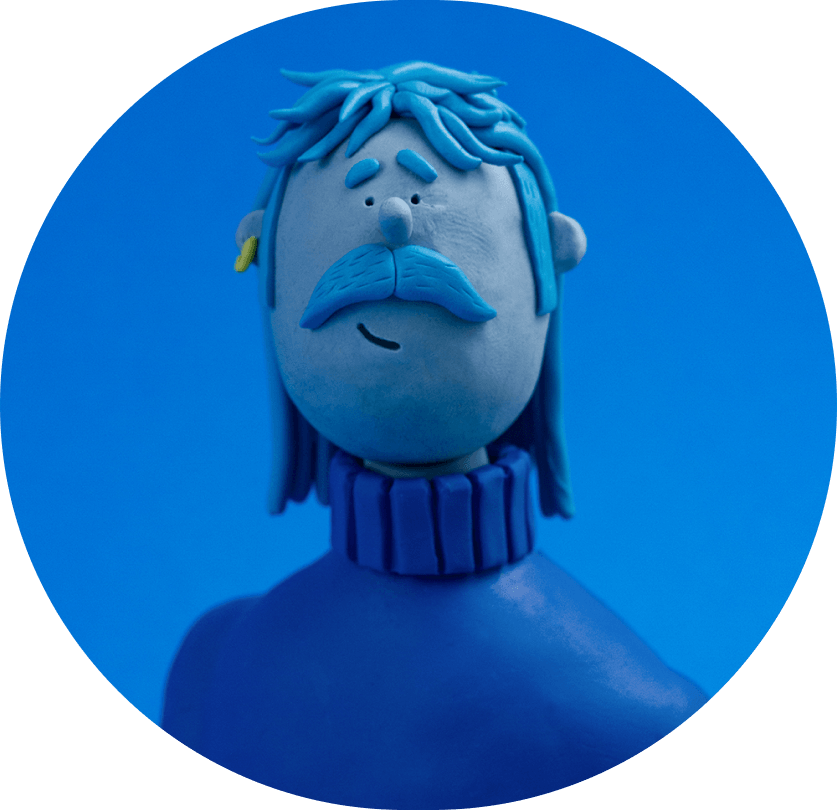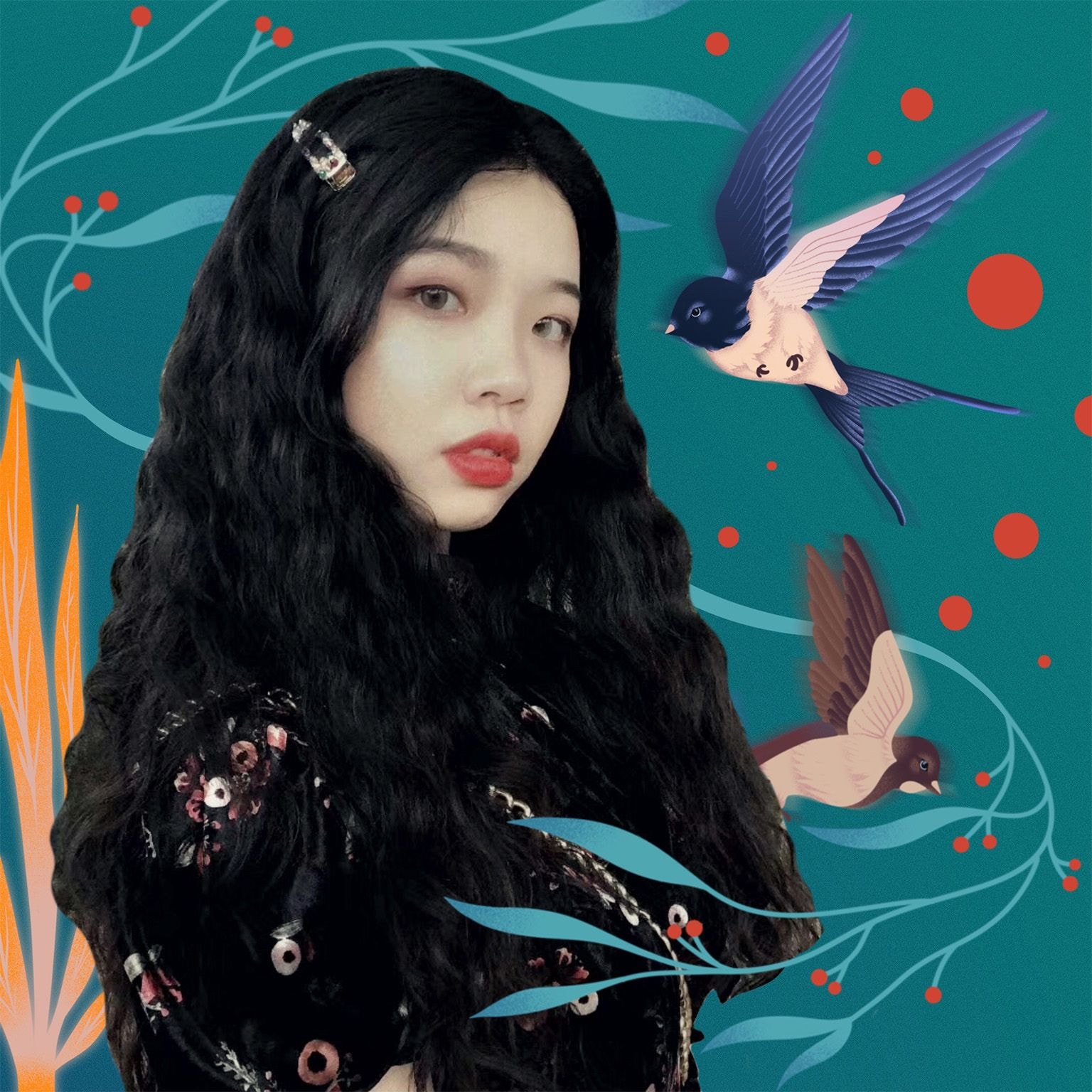 Meet the Futures
We support the next generation of Creative Talent through our Futures program
Explore the Roster
View the Collection