New York is Always a Good Idea
Our New York studio celebrated its 4th birthday in March, and so much has happened since we opened Stateside (a global pandemic, the least of all); from a growing team, to award-winning work, and the opening of a cozy creative haven in Tribeca…
Set up by Executive Producer Eri, who moved back to NY after a 3+ year stint in our UK headquarters, the New York office was built upon the core company values and ethos that Chris and Charlie established when they founded Jelly back in 2006.
Since opening our doors in the city that never sleeps in early 2019, Jelly NY has evolved to become a serious force to be reckoned with in the US craft production landscape, and we're only just getting started…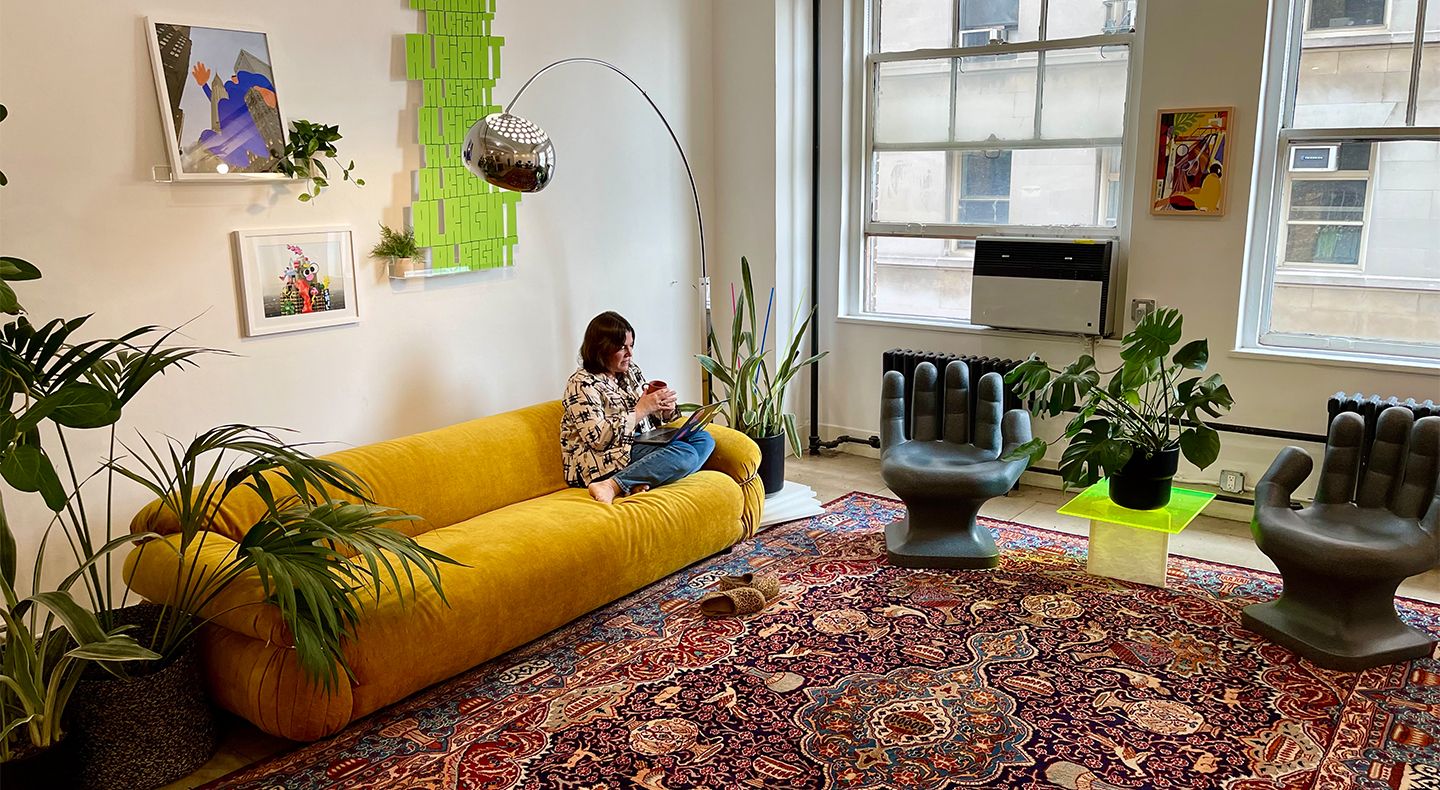 Similar to the structure established in London, Jelly NY functions as a full-service animation-led production company and artist management agency. Combined with our in-house Animation Directors, this lends to a broad range of style under one roof, and has attracted clients including Apple, MTV, The MET, Ketel One, Stella Artois, Fisher Price, Kiehl's, Chobani, BOSE, Squarespace (with our work on their 'The Crossover' series even picking up a Webby).
The team on the ground has tripled in size to meet the demands of a growing stateside client base too - including the addition of Senior Producer Lucas Ajemian - most recently at BUCK, and before that Hornet, Brand New School, and R/GA - and Creative Agent Hanna Zakouri - formerly at Golden Wolf, Any Studio, Parallel Studios, and Pomp&Clout. Together with Eri, they boast a well-rounded set of production skills across traditional, digital, and broadcast mediums, and offer our clients and partners a deep level of expertise and excitement.
The candle on top of our birthday cake is joining the well-curated roster at BLAH! blah? (Blah…), whose team of Marci Selsberg and Monica Johnson will handle East coast and Midwest sales.
THE STUDIO
A growing team meant the need to create a functional and inspiring physical space that could accommodate an open seating plan as well as plenty of soft seating options, walls full of art by our world-class creative talent, and a fully stocked tea selection - all beloved bits of influence from our London HQ that have made their way over the Atlantic.
Located in a well known art deco building in the heart of Tribeca, you'll find stunning views of the downtown NY skyline and a big yellow couch that invites you to sit down and stay awhile.
The studio decor is distinctly eclectic - a mix of varied textures, patterns, and colors - influenced by the diverse and creative vibe of the Tribeca neighborhood - and decorated with an array of houseplants courtesy of Eri's planty side hustle 🪴 (right this way, planty pals).
A large work table that once stood in Senior Producer Lucas' personal art studio now serves as a multi-purpose lunch tabletop, a place for visiting artists and freelancers to pitch up, and the perfect spot to flick through some portfolios.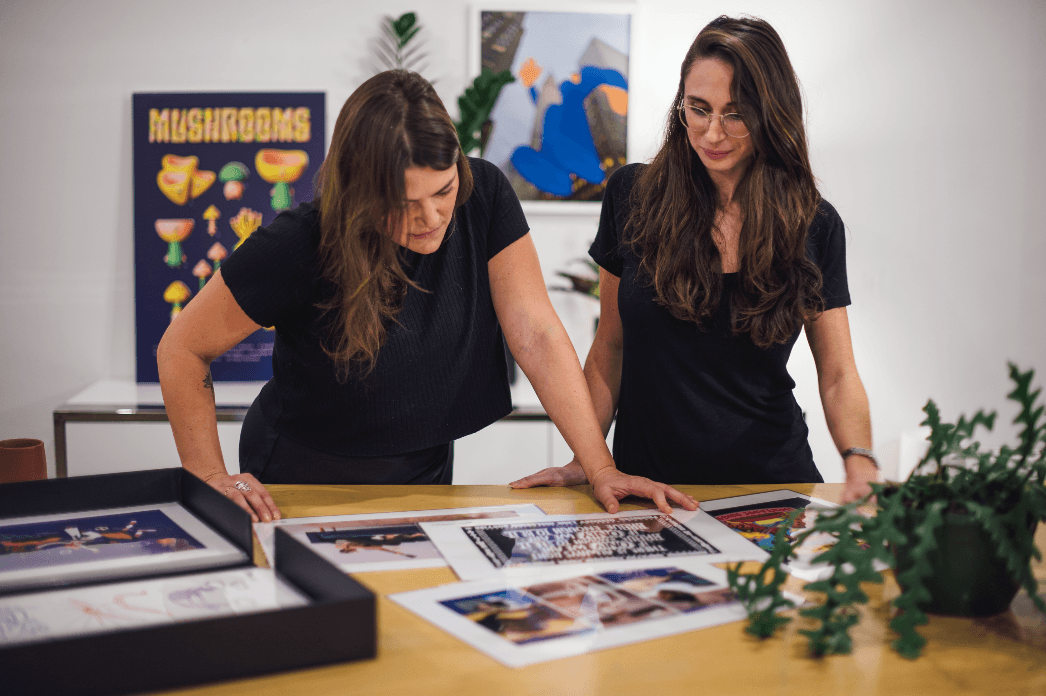 "As is the norm now, we appreciate and encourage flexible working, but the pandemic made us all realize how important sharing a physical space is at times - and now we relish our days together in studio - and often have clients and industry pals drop by for a flip through the folios, followed by a gallery hop on any of the surrounding streets and dim sum in the neighborhood… that turns into a night of karaoke, if we're lucky. Our hope is to continue to forge the qualities that Jelly has become so well known for in the UK in our little corner of the US: our expertise in creative production, the kindness with which we treat our artists, clients, and each other, and the strength we have in our vast creative network to help our clients achieve exactly what they're looking for stylistically, even if this means pointing them elsewhere at times. This openness and willingness to brainstorm and problem solve with our partners extends to opening up our physical space as a casual place to pop by for a cup of tea (or something stronger) and a nice dose of inspiration. "
Eri Panasci Taylorson
But don't just take our word for it, if you're in the Tribeca area, the team would love you to drop by. Who knows, you could end up with a belly full of dim sum and a karaoke mic in hand…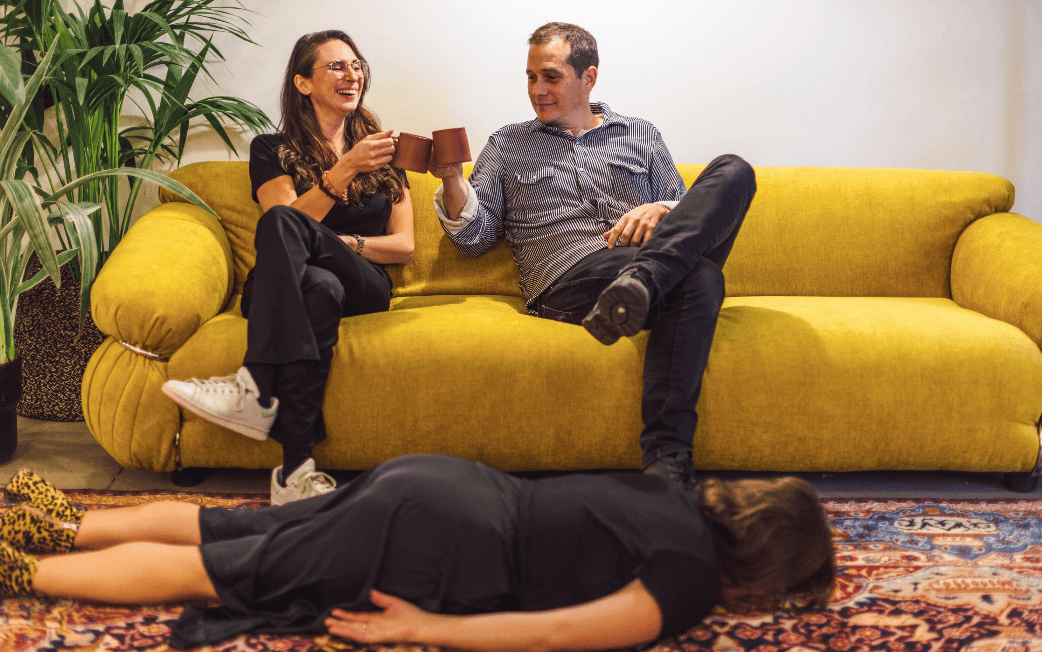 'Unusual Parents' by Eva Cremers for Fisher Price highlights that no matter how oddly exceptional you are, when a kid comes into your life, there's no doubt you're going to need some help.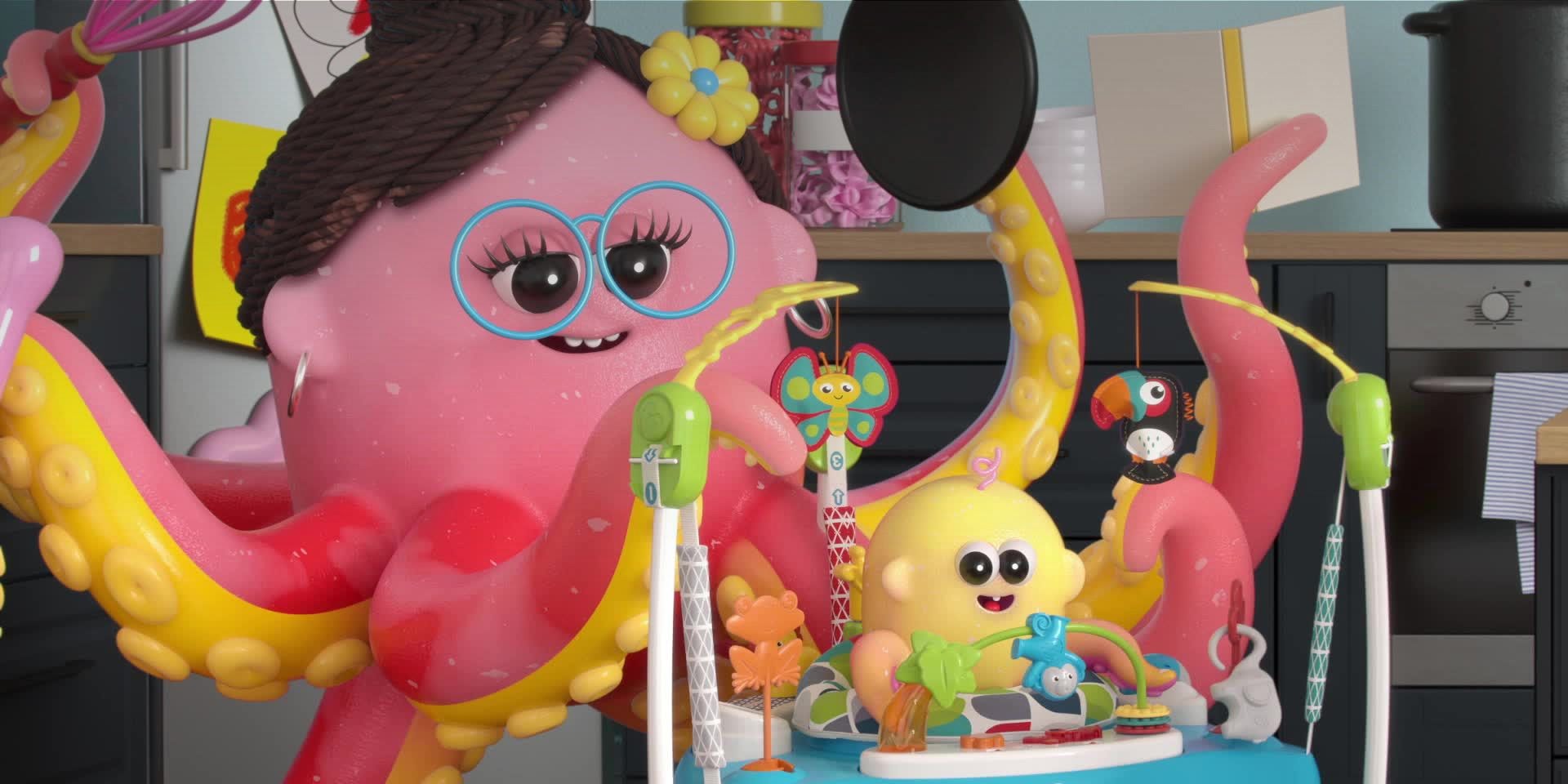 'For All Gutkind' by KITCHEN & Estudio Pum for Kevita. An ode to each and every kind of gut!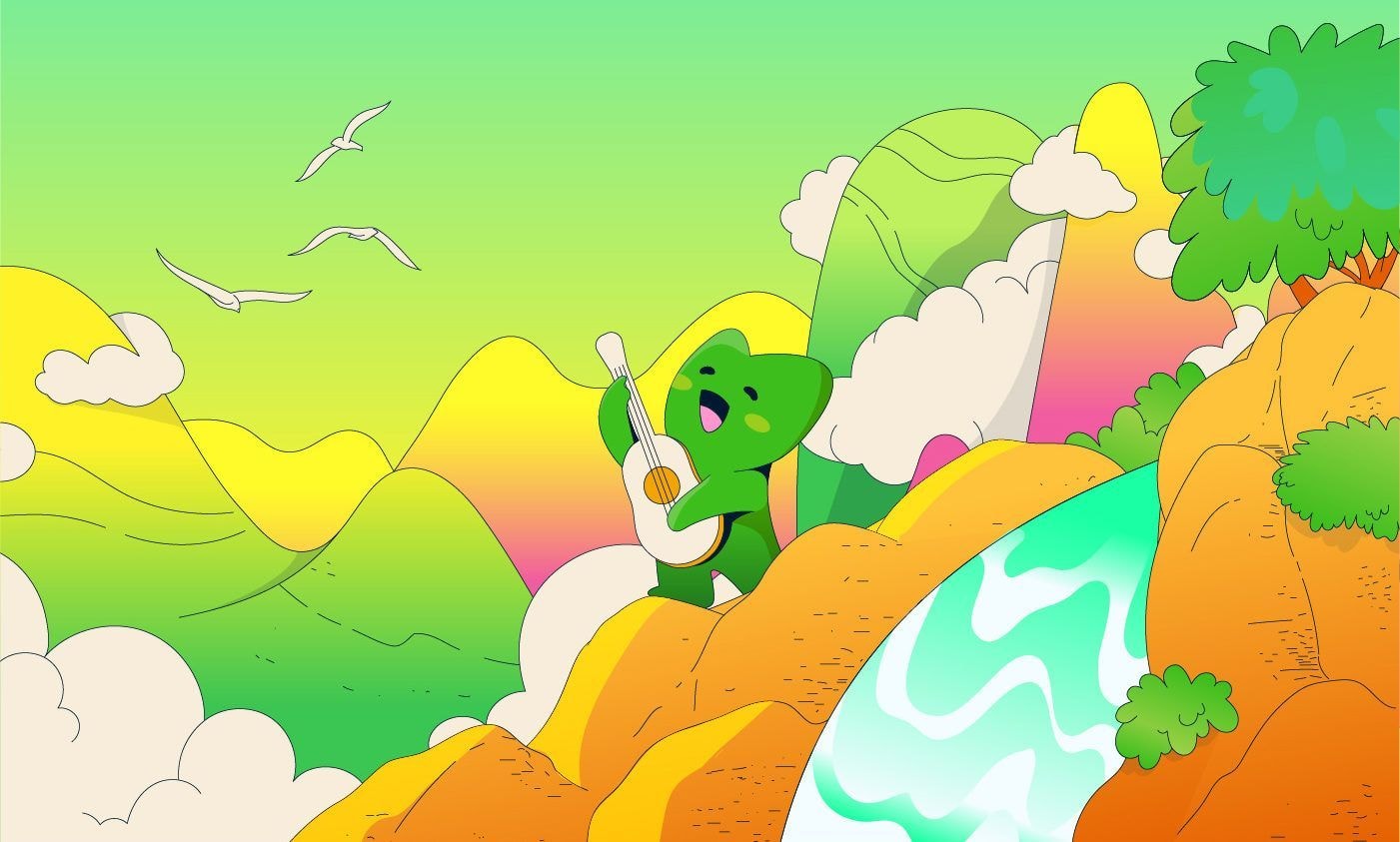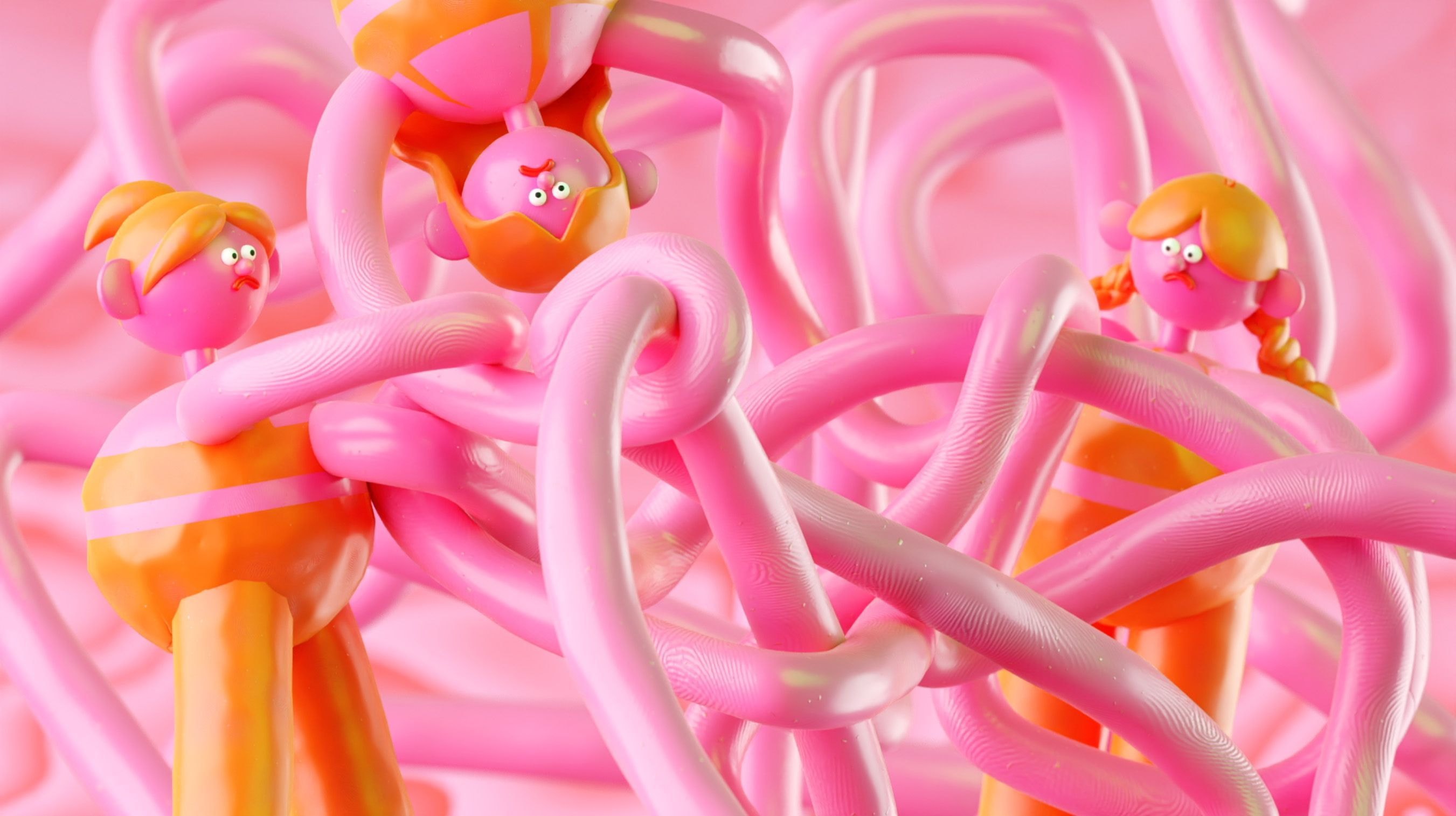 METFEST by Alva Skog and KITCHEN, celebrating art, community, and the resilience of New York City for The Metropolitan Museum of Art.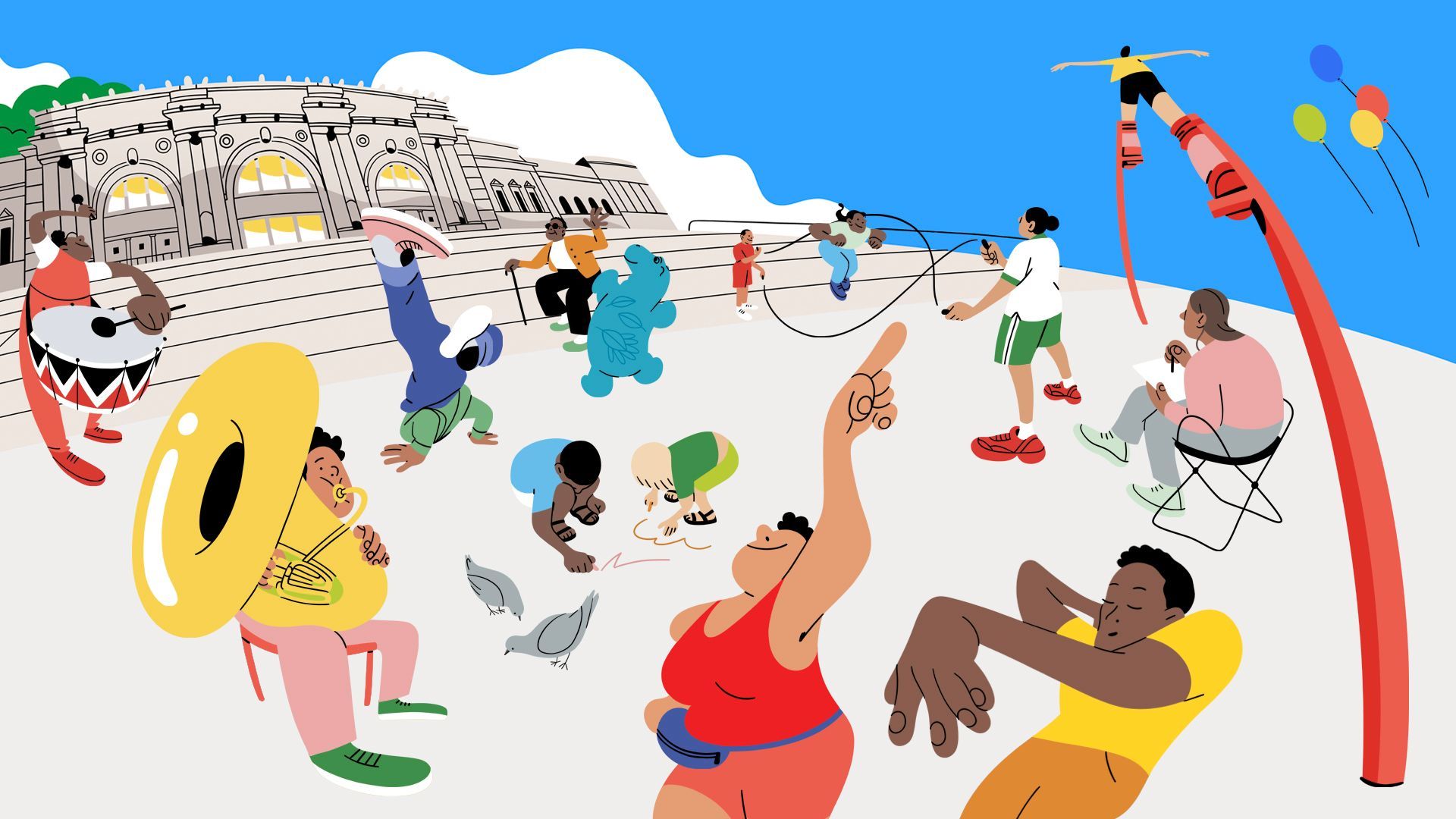 What We Do
Solving creative problems with strategic thinking, bespoke teams, and expert execution View the Collection